Omg, so I should be good for awhile now...
I made a cellulite butter, shea and monoi butter, hair growth butter, body butter, hair growth oil, yada yada yada yada
So many Goodies! I got Argan Oil, Black Pepper and Carrot Seed Essential Oils, Coffee Butter, more Monoi butter, Castor Oil, more horsetail butter and jars, bottles, and caps from Camden Grey.
And then the African Black soap hunk (cut up), African Wild Honey, Shea Butter (in unlabeled jar), and Coconut Oil from Coastal Scents.
BEWARE-The Out of Africa Coconut Oil smells like really fermented cheese and yet it hasn't gone bad.
I took a whiff when I opened the cap and thought it smelled like a sweet coconut liquor and then poured it out of the bottle was like WTF!?! This is making me rethink what virgin coconut oil should really be like-I've had the all natural store kind and it smells not as authentic as this kind.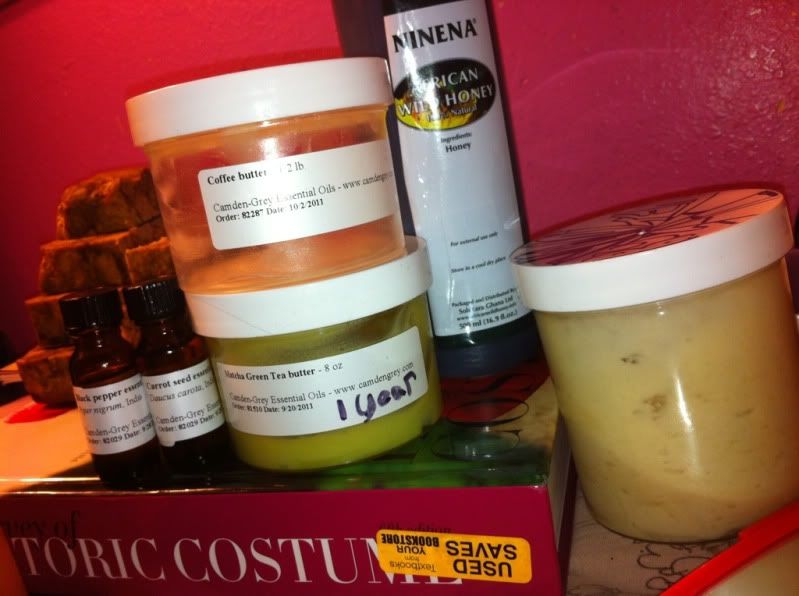 Edited by GoatGoatEtc. - Oct 08 2011 at 10:38pm