For the Breaking Bad finale
...I made some beef empanadas with a Jamaican twist. I used a beef patty filling receipe for the filling & the goya discs for the dough casing.
for the seasoning: finely chopped onion, garlic powder, hot pepper flakes, lawrys, curry powder (hot & mild) thyme, sazon, allspice, margarine & chicken broth (didn't have beef broth).
brown the beef & add your seasoning. Then drain your meat. place the beef back in the pan & add some of the chicken broth along with bread crumbs, mixing until you have a goopy like consistency.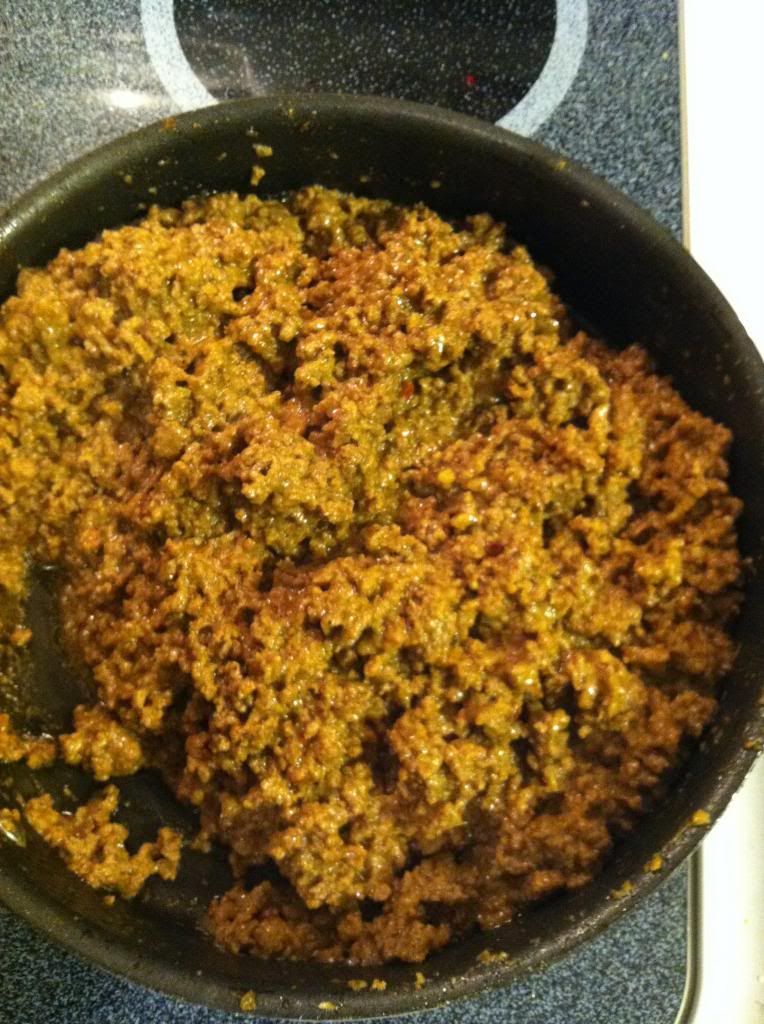 Let the meat rest so you can easily fill the dough. I prepped the dough by taking them out and slightly stretching them so they'd be easier to work with. Then take a cup of water & wet the edges of the dough & take about 2-3tbs of the meat filling...
These are all ready to fry: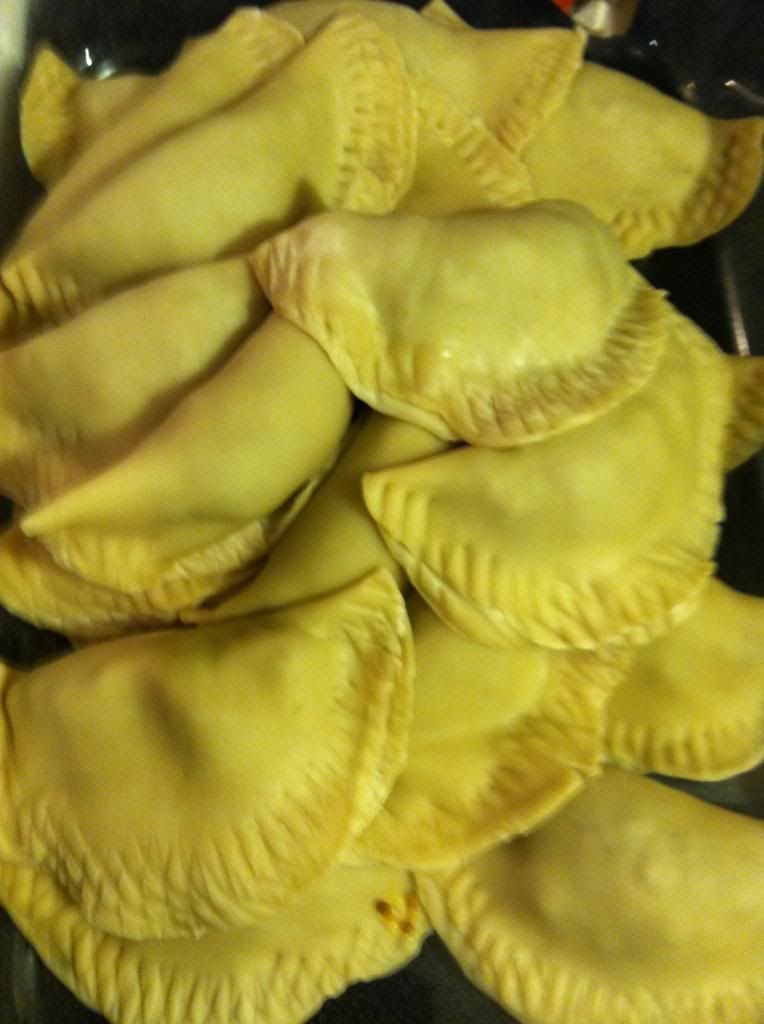 fill a fryer with canola oil or veggie oil & heat up...
Finished product...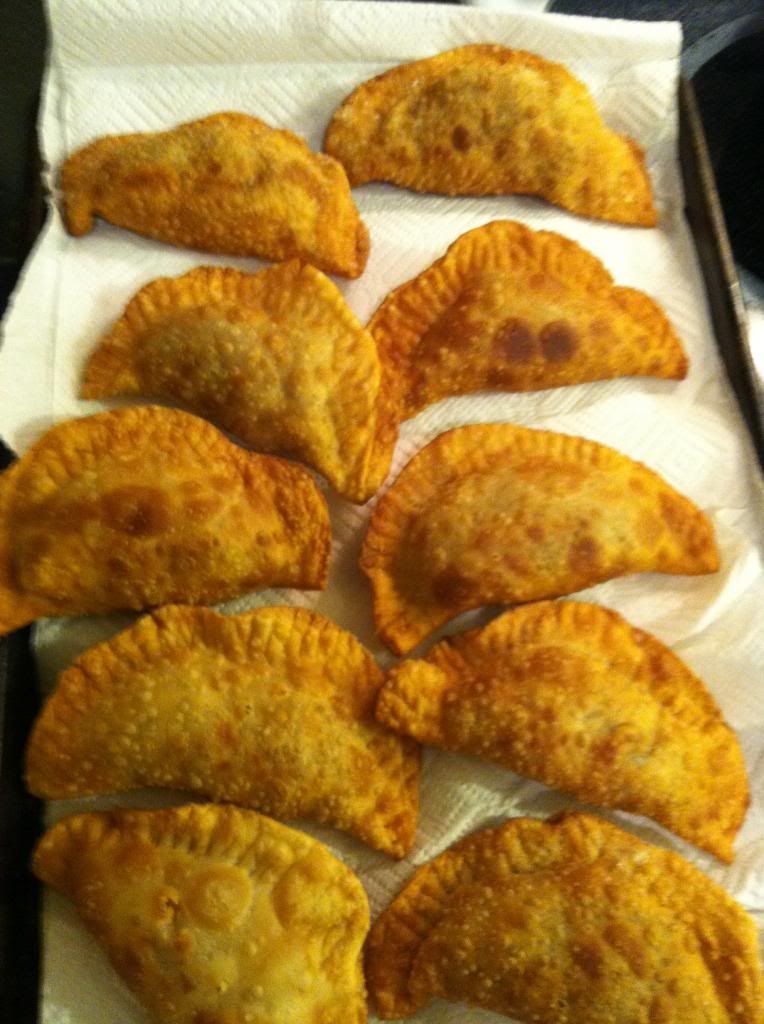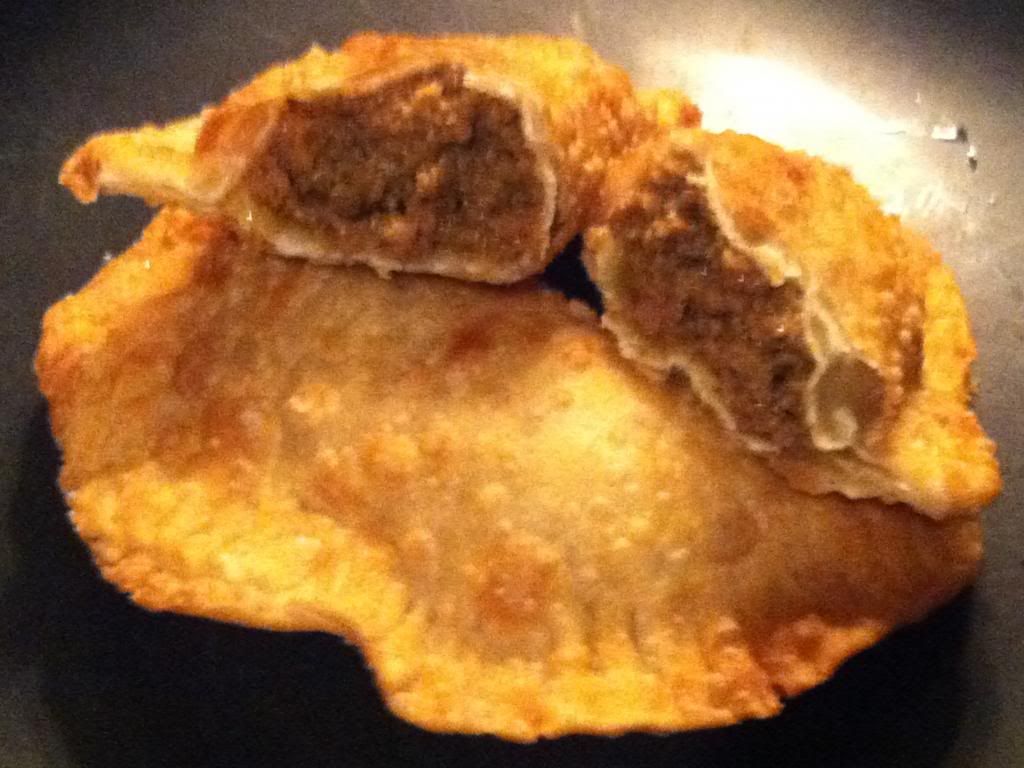 This is a good recipe for the filling:
http://keithlorren.com/caribbean/keiths-jamacian-beef-patty-recipe/
A mango salsa pairs wonderfully with this dish...
http://laylita.com/recipes/2008/01/06/mango-salsa/