For dinner I made Baked Ziti & for dessert (and morning breakfast) I made dupe cinnabons
The ziti is a little different than traditional because I used penne pasta instead of ziti, provolone cheese & sour cream instead of ricotta.
I used your standard seasoning, but added some hot pepper flakes to "kick it up a notch"
1st step bring your water to a rolling boil & add pasta
Next chop your garlic & onion & place in a pre-heated deep dish frying pan and slightly brown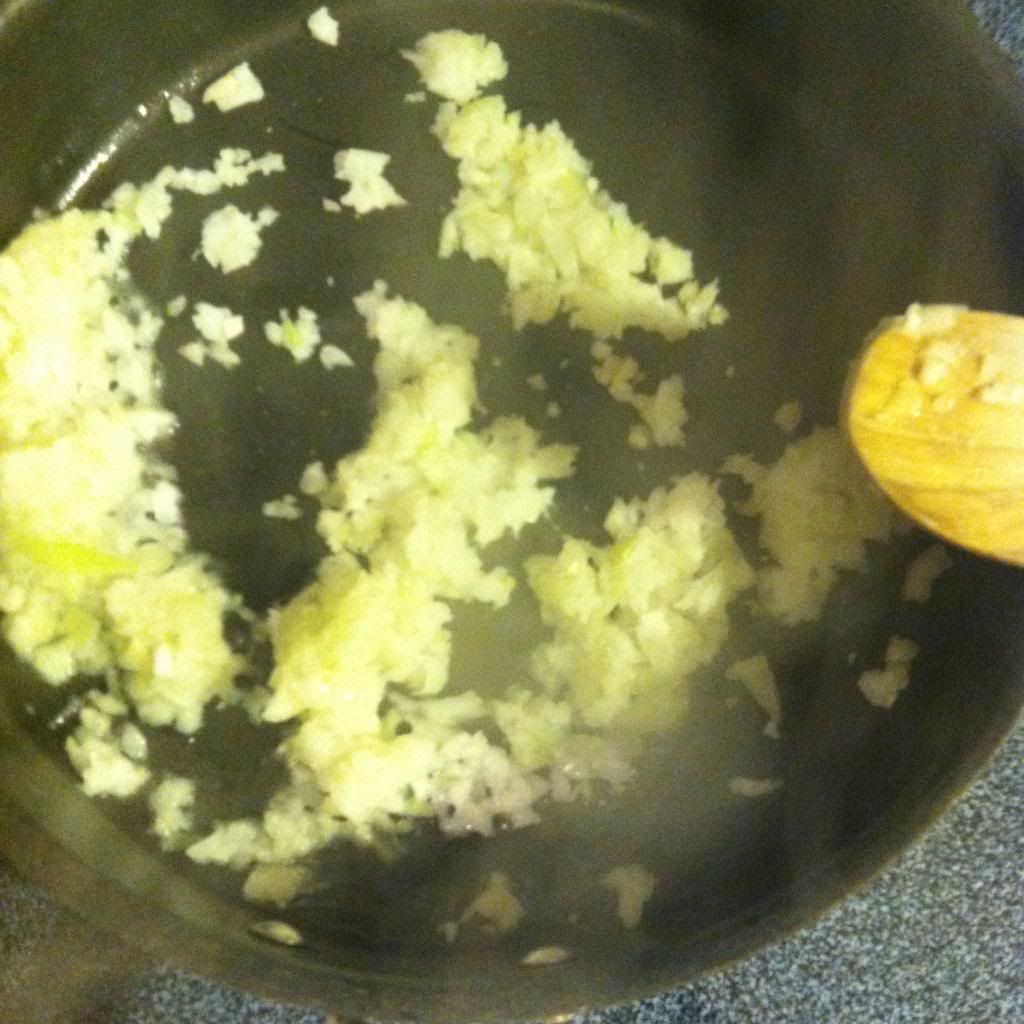 add your ground meat to the onion/garlic & brown. As your browning the meat, add seasoning. I used lawrys, garlic powder, cilantro, oregano, black pepper, a 2 tsp of sugar, and hot pepper flakes. Once the meat is browned, drain the ground seasoned beef & then add your pasta sauce.
I used a cheap sauce because it was on sale, but this particular sauce has a nice flavor and complimented the dish.
Also watch the sauce...it bubbles like a beast & made a mess of my stove/microwave!
3rd, take a 9 x 13 baking dish & butter the bottom/sides. Now it's time to start layering.
For the 1st layer I took some of the pasta and mixed some of the meat sauce in it, then place in the baking dish. This prevents the bottom layer from becoming too dry.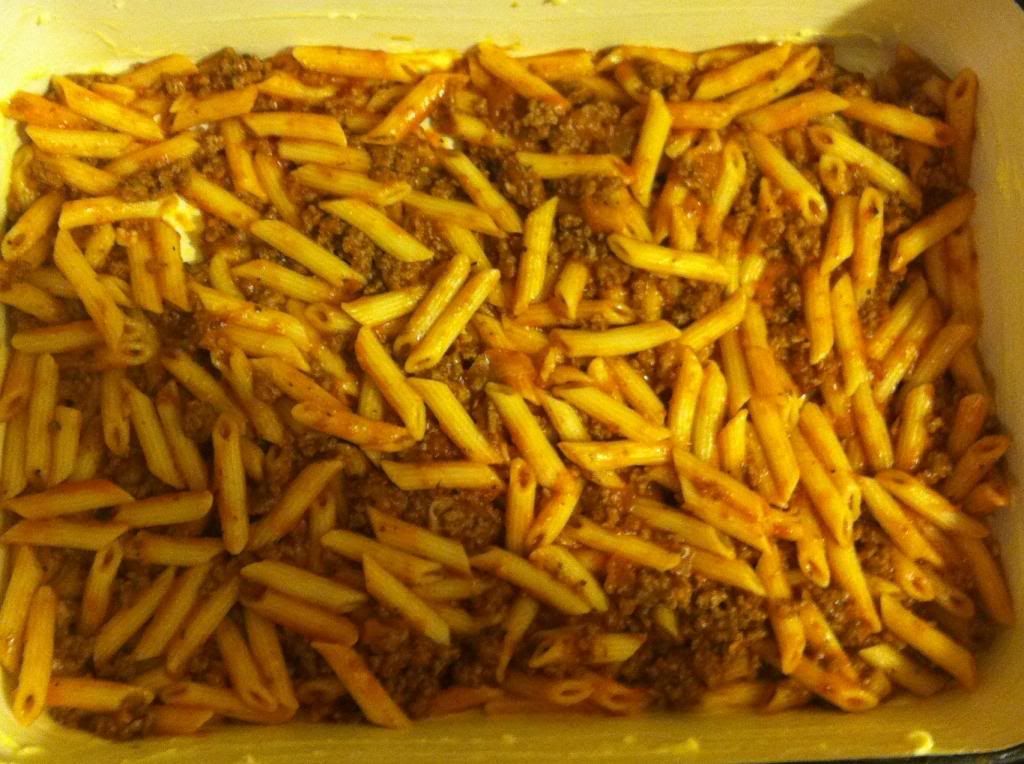 The next layer is the provolone cheese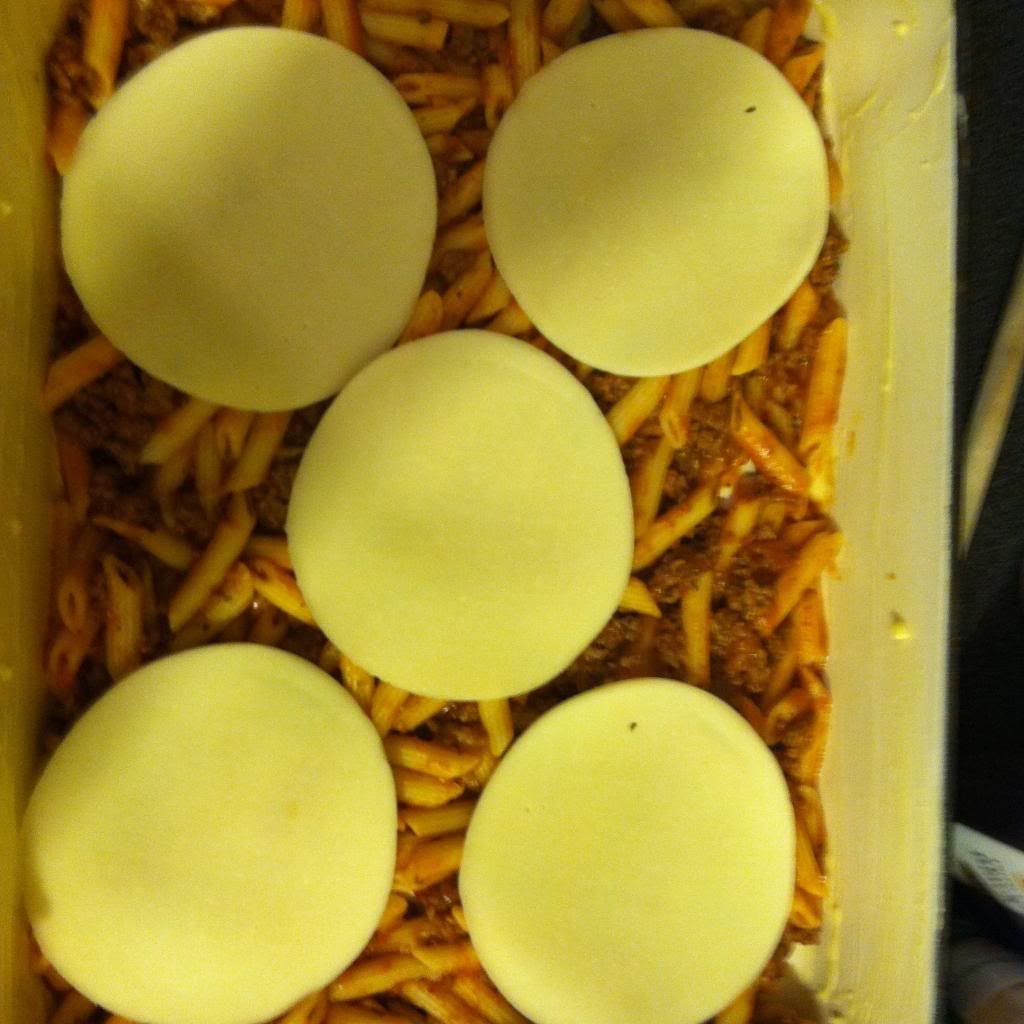 sour cream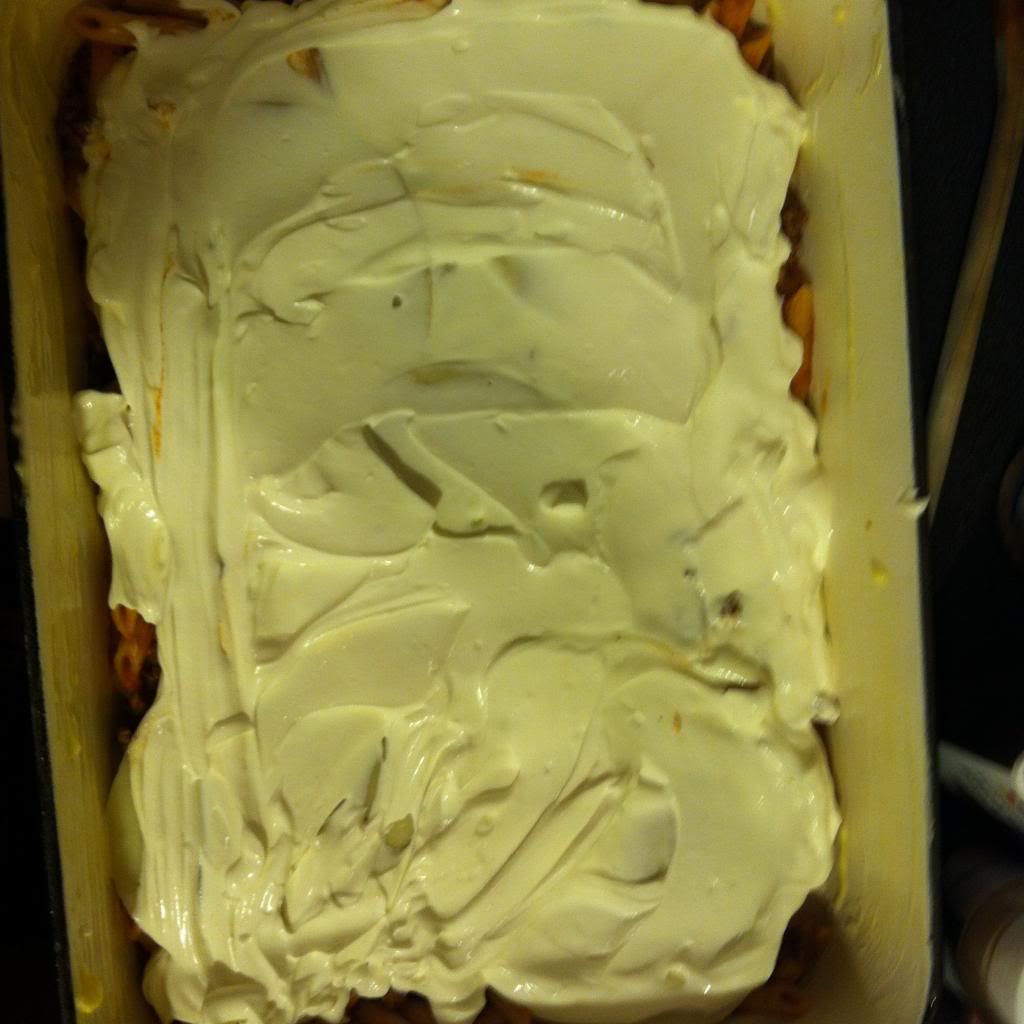 layer of penne pasta & mozzarella cheese. Then I added another layer of provolone, meat sauce, and a final layer of mozzarella.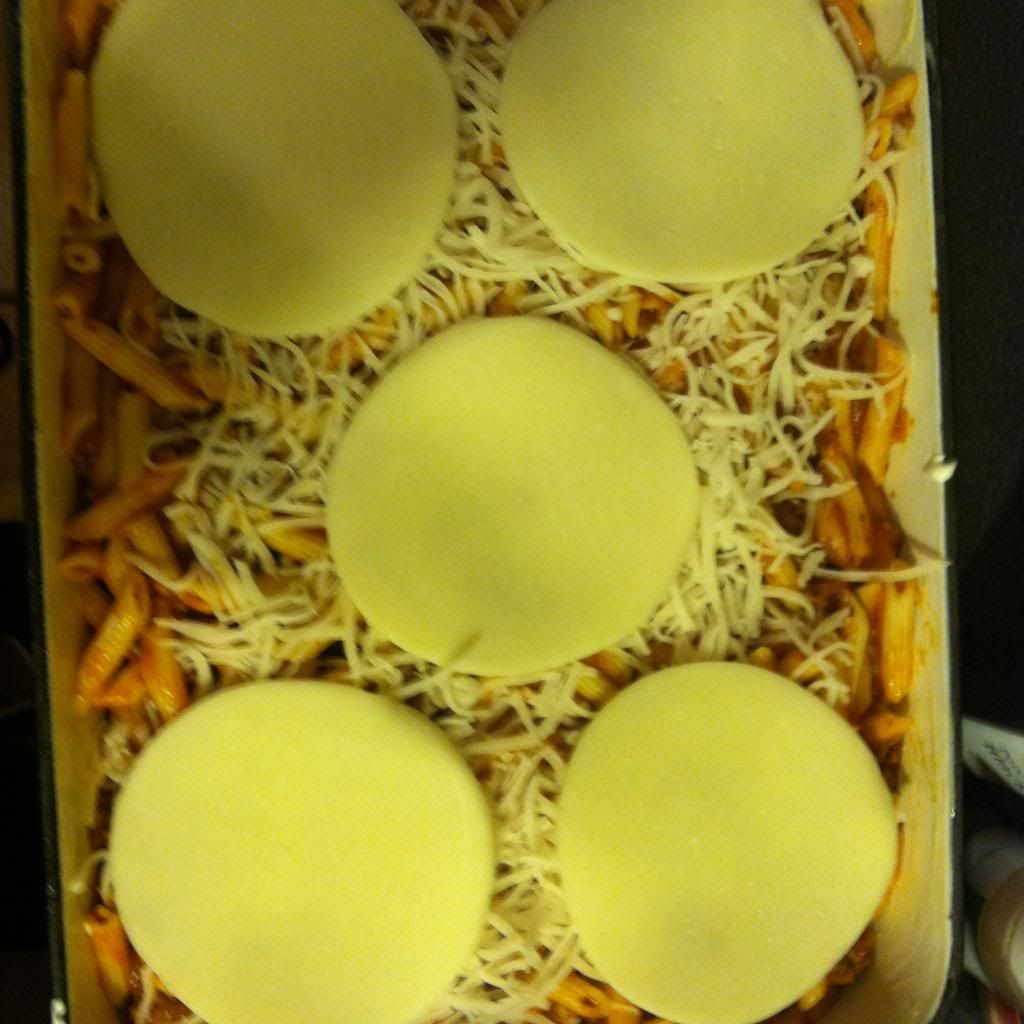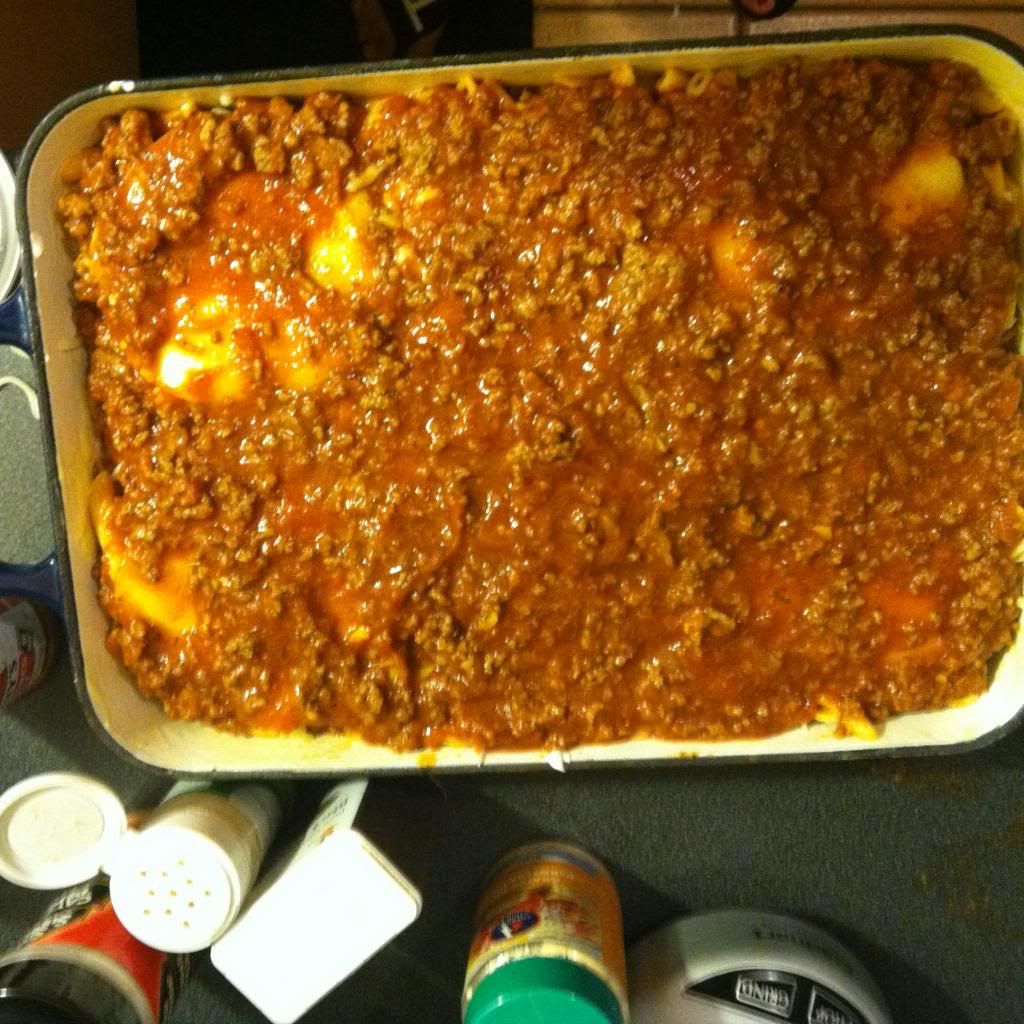 Finally add some parmesan & pop in a 350 oven for about 30-40 mins or until the cheese is melted.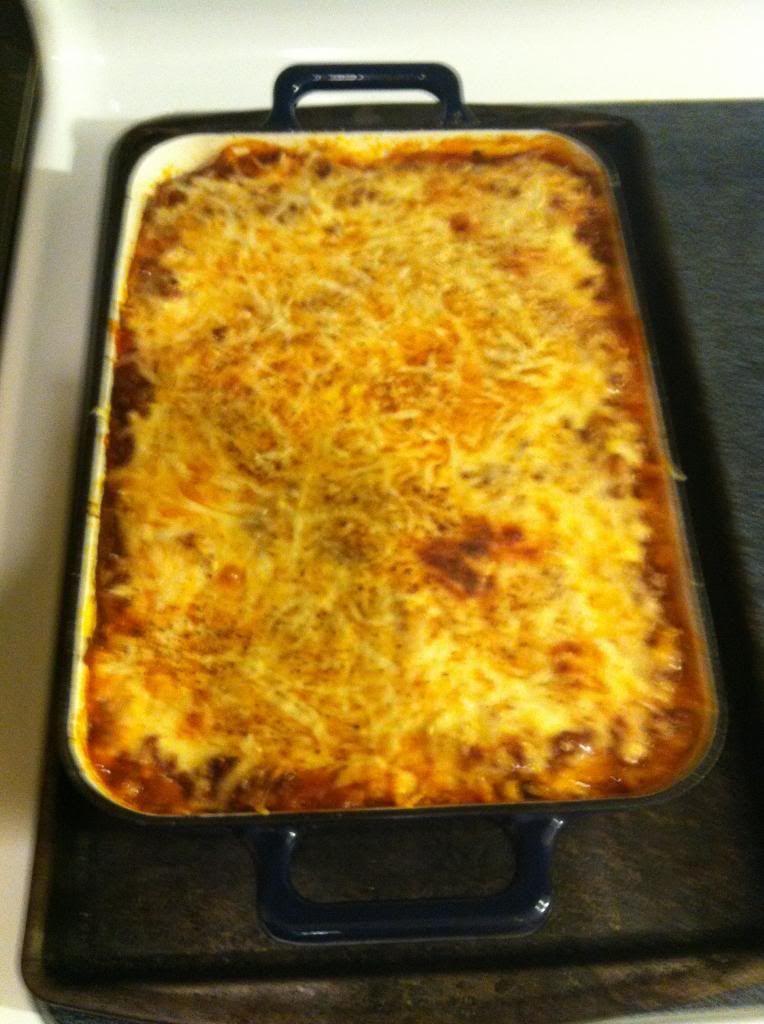 If I were to make this again I would use regular mozzarella and not fat free. But all in all it was yummy. A nice salad and some garlic texas toast completed the meal.
Next the cinnabon. I got the recipe from this blog love from the oven
http://www.lovefromtheoven.com/2012/04/27/cake-mix-cinnamon-rolls-a-great-mothers-day-breakfast-idea/
This recipe was relatively easy to make, but a little time consuming because you have to wait for the dough to rise & then knead & rise again & wait to put the rolls in the oven. But they came out wonderful!!
I used yellow cake mix, flour, water, 2 packs active yeast, butter sugar, cinnamon, vanilla, butter & salt. (I don't know why I put the milk in there...but it looked nice
)
1st step take the 2 packs of active yeast & add to 2 1/2 cup warm water, stir & let sit for about 10 mins.
Take your dry ingredients: flour, cake mix, salt & mix them. I poured 1 tsp of vanilla in the yeast/water & slow added to the dry ingredients. continue to pour & mix until the dough starts to form. You will then need to knead by hand. * make sure to place some extra flour in a small cup to regulate the texture in case the dough is too gooey.
Knead until you dough is formed, cover & let rest for about an hr.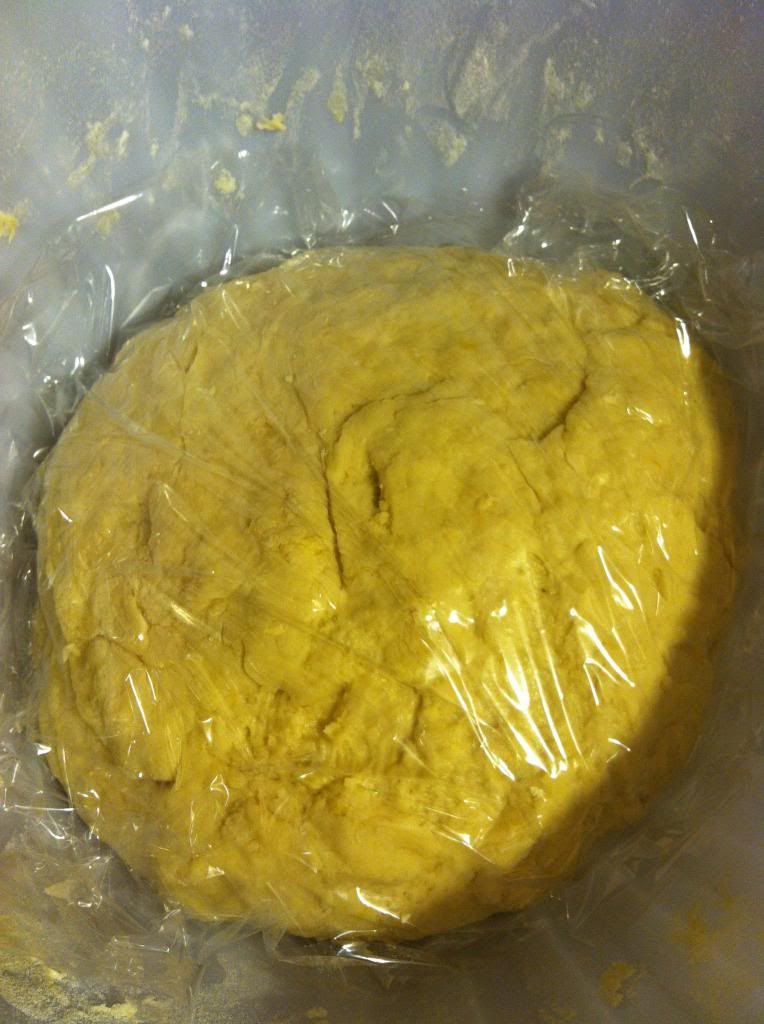 After an hour, punch down the dough & let it rest again for another hr. After the dough has risen for the 2nd time, you're ready for the next step.
Flour your surface area, and begin to roll out your dough. I didn't have a rolling pin so I had to improvise. I took an empty water bottle, filled it with water & wrapped the bottle in plastic wrap *bing* instant rolling pin!!
Once your dough is rolled out, add softened butter to your dough. I didn't have brown sugar so I ended up mixing my cinnamon into my white sugar. Take the sugar/cinna mix and sprinkle onto the buttered dough.
Then slowly roll one side to the other. Then begin cutting the dough to create individual rolls. I used a pizza slice cutter to slice the dough. Take a 9 x 13 baking dish and butter sides/bottom. Place the cut rolls in the dish.
Cover the cut rolls & let rise for about 20 mins or so. My rolls where HUGE. I would cut them smaller next time.
place in a 350 degree oven. The recipe called for a baking time of 30mins, but mine took a little longer (40mins) because I was afraid they'd cook too fast @ 350 so I started out with a 340 oven and increased after the 20mins. I lost track of just how many mins I left them in there, but I took them out once the looked a light golden brown.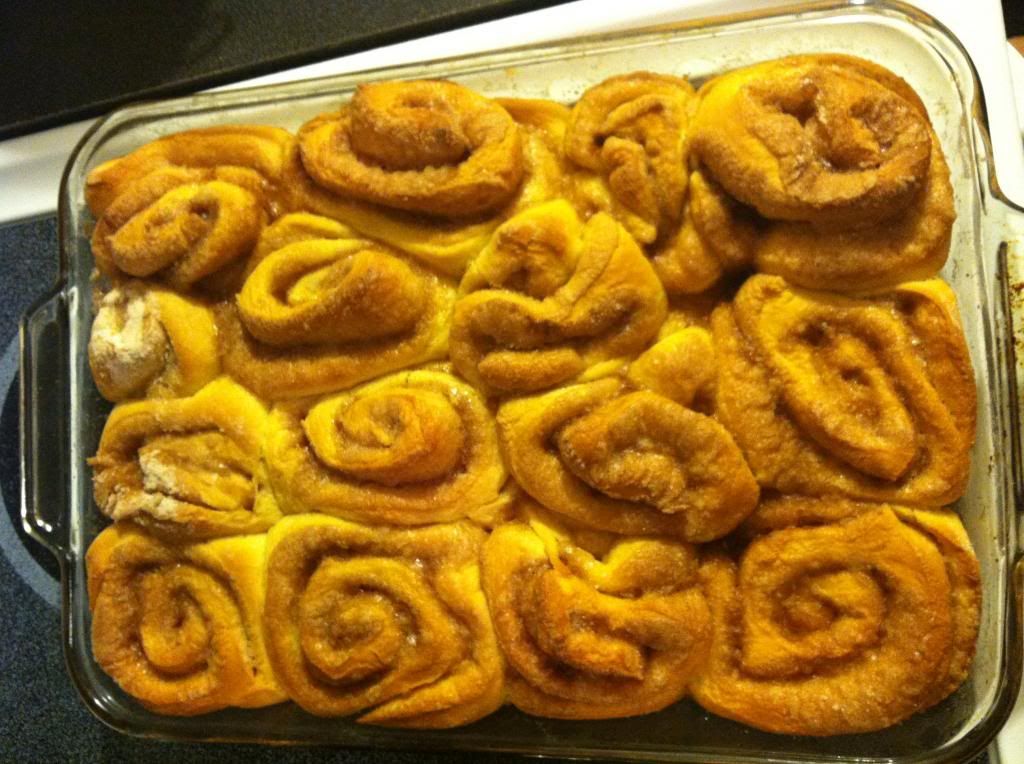 I used a duncan hines vanilla frosting & whipped about 3 tbl spoons of confections sugar to give it a homemade taste & frosted the warm rolls.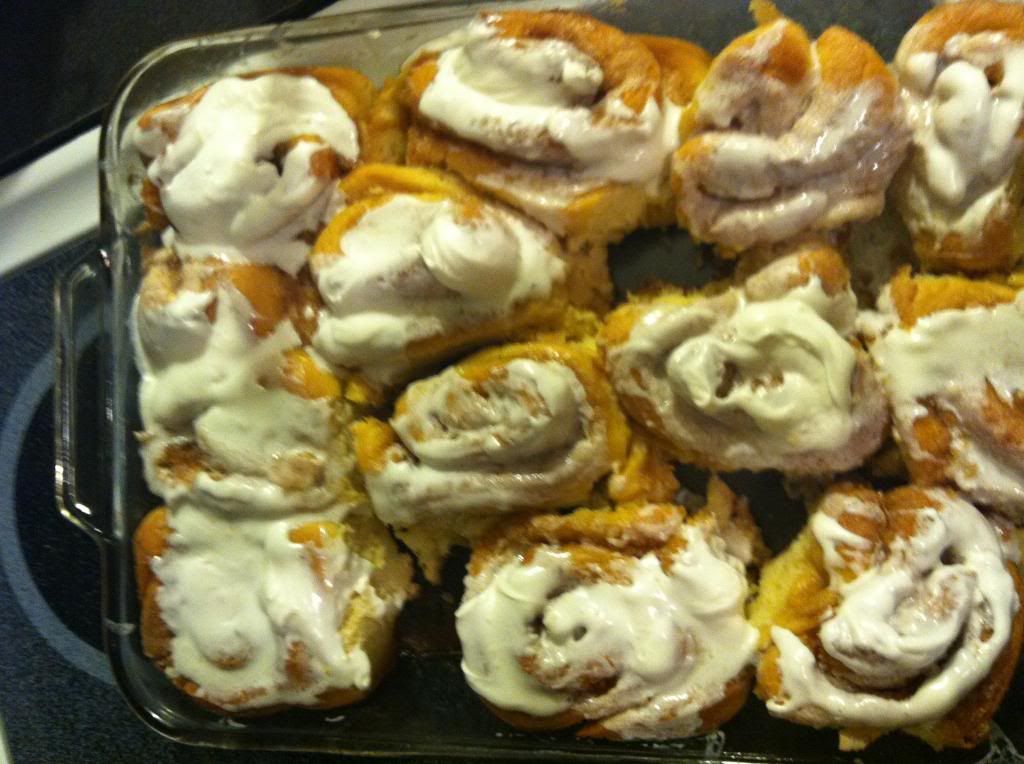 all I can say is this recipe was a hit & will be something I make as a nice treat! Hubs is so picky & he gave this a 10!
If you're making this for breakfast, I would make the dough the day before & just pop the cut rolls in the fridge & bake in the morning.


Edited by Jewelsnyc - Sep 29 2013 at 1:32am