I made some Jamaican pickled peppers...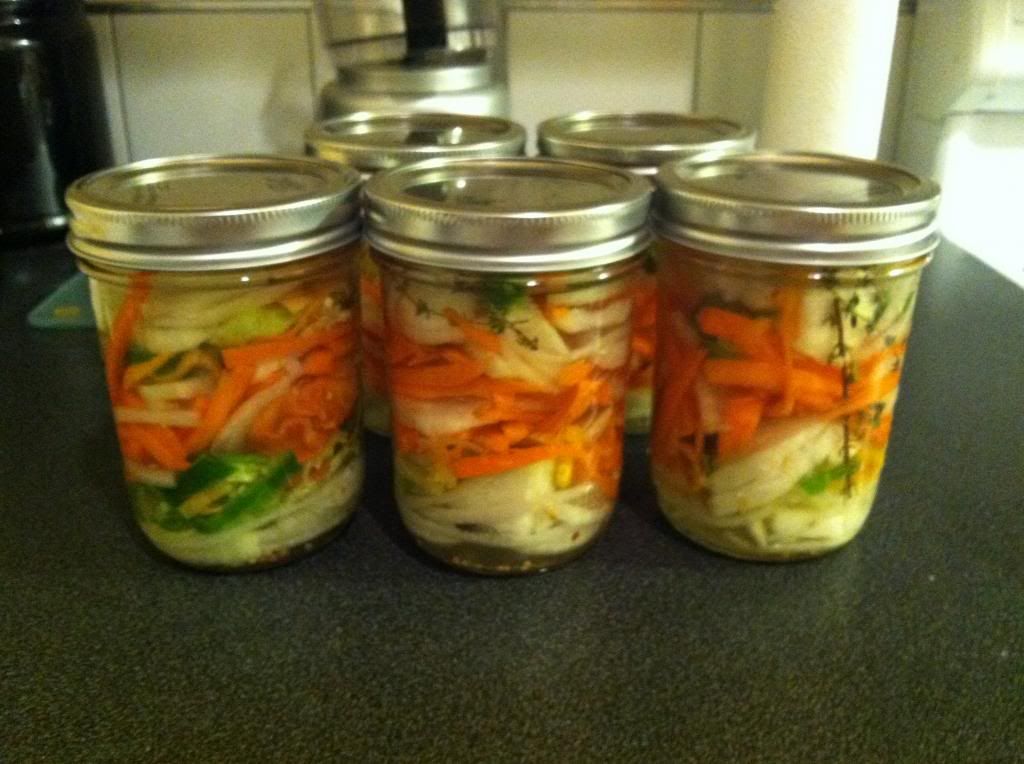 Here is the recipe:
About a half pound of scotch bonnet or if you can find those habanero peppers
6 cups white vinegar(this also depends on how many jars your making)
pimento seeds (I couldn't find just the seeds so I bought a bottle of pickling seasoning & picked out the pimento)
1/2 pound of carrots
5-6 onions
1/2 cho-cho (or chayote)
a few sprigs of fresh thyme
2 tps sugar *I put a little inthe vinager, but you don't have to
*you can also add banana peppers if you wish*
cut the peppers into small slices (leaving some whole)
cut cho-cho, carrots into small pieces (back in the day my uncle would cut the carrots into flowers)
cut onions into circular slices
Place your vinager into a pot and heat. Take your sterlized jars and start layering the cut up peppers, onions, carrots etc...then pour the hot vinager in the jar, mid way to filling stop & push the veggies down to release any air bubbles, fill the rest of the way, covering all teh ingredents. Seal & enjoy in about a month or so. The longer you leave it the hotter the flavor.