Hey Miss Celie, New Diva, Chat, Beany and MK, I am never in these parts so forgive me for such a delayed response. Im glad everyone is okay, Im downstairs with NewD, and MK, but MissCelie and Beany, its been a long time! I hope all is well. Also thank you to everyone else who commented. Ive been asked to provide vendor information and I want you all to know that Im not ignoring you, but this lace game has become so murky I just cant go disclosing my vendor like that. I apologize to anyone that may be offended.
Magnolia,
Curly hair is all I've worn for the last 8 years or so. The maintenance is super easy once you get the hang of it, but its going to take some getting used to. The key, I have found, is to keep it moisturized but not saturated. Build up will cause it to shed. Each unit is different so your routine is something you're going to have to play with.
I used to be the one to buy all this expensive crap for these wigs, but for years now, I've been using the same few products and it hasnt steered me wrong yet. That being Tressame Flawless Curls (shampoo and conditoner), Aussie 3 minute miracle, Fantasia IC Anti Frizz serum in the clear bottle with the pink cap, and ic alcohol free straightening gel (for twist out and more controlled styles. That is all I ever use, nothing more, and nothing less.
At night I do two loose twist and style in the morning.
here are some updated pics of the same unit taken just now, as I just dyed jet black and reapplied it minutes ago. I've got it in a sloppy bun because its still curing but you get the gist. feel free to pm me with any maintenance questions you may have, because I rarely come this section anymore. The other pics are of the hair in its natural state, a side ponytail with gel, and blown out and roller set
Im sorry theyre so big, I had some resizing issues.
HTH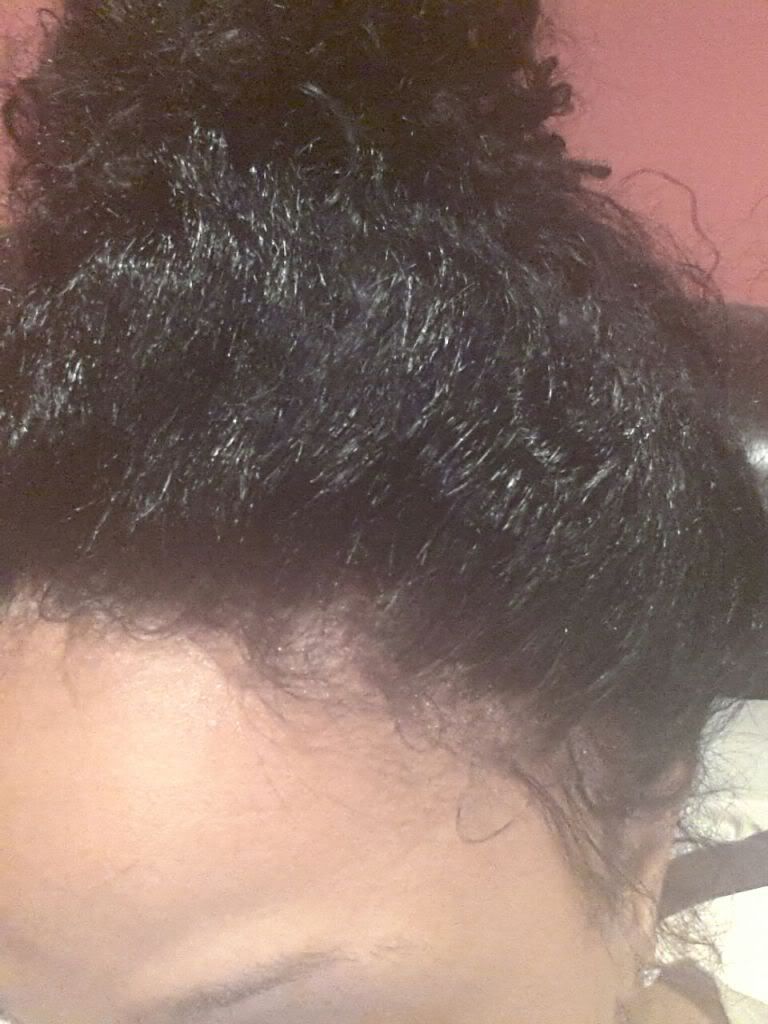 Edited by Qualified - Dec 04 2013 at 11:00pm