Beyoncè and her curls were spotted courtside with husband Jay Z at the Barclay Center Tuesday night. And the twosome chilled out with champagne and lollipops as they watched the Nets slay the Rockets. Check out their cutesy date night inside...
It's been a while since we've seen the Carters at a nets game, but the former part-owner was front and center with wife Mrs. Carter on Tuesday. And Beyoncè proved that sometimes, a chick just wants an old school lollipop. You're never too old for it...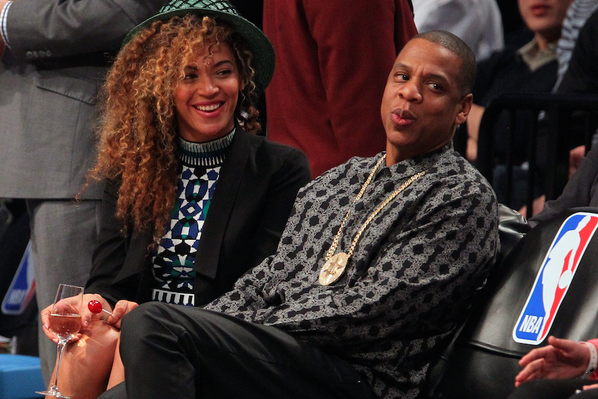 The two looked extra happy and cheerful as they sat with Ty Ty and co.
But before the game, Beyonce was spotted doing a little shoe shopping in Manhattan: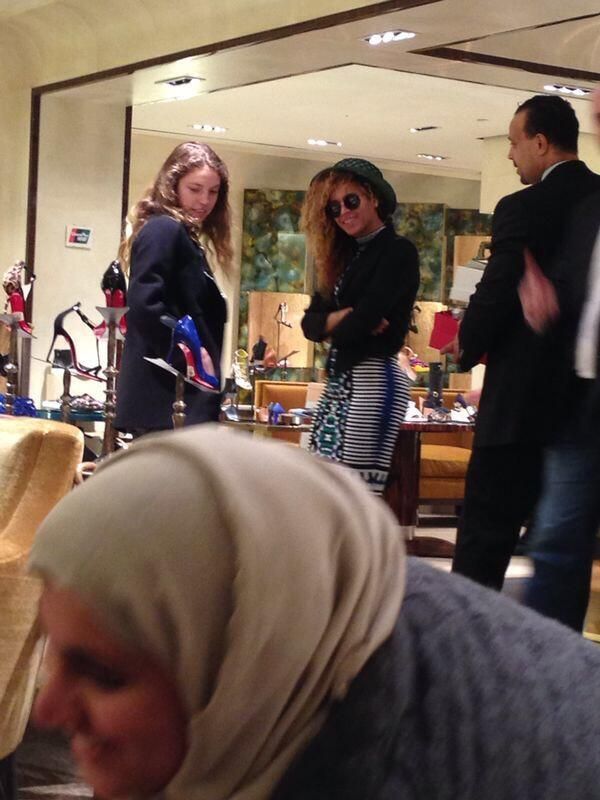 Cute.
And speaking of Jay, his Budweiser Made In America festival may be moving from Philly to L.A. this summer. The first two years of the festival experienced exponential growth, so it's no surprise the crew is looking for more space. And Los Angeles may give them just that.
The L.A. Times says:
Reports indicate that the festival is targeted for downtown's Grand Park and surrounding areas in front of and around City Hall.

A spokesman from the offices of Los Angeles Mayor Eric Garcetti would say only that "we are in discussions about a possible event," but a report on the website for public radio station KPCC-FM (89.3) stated that Councilman Jose Huizar had requested city services to not issue any permits for Made in America until it could be properly vetted.

Sources familiar with the festival indicated that the L.A. edition of Made in America was initially planned to be announced as early as April. L.A.'s Made in America is planned to be staged during the same weekend as the one in Philadelphia.

Documents posted by KPCC state that Made in America organizers were aiming for a total capacity of 50,000 people and that the festival would require street closures in the area around Grand Park for as many as 10 days.

LiveNation and Budweiser are staying mum about the move for now. So time will tell.
Photos: Bey_Legion's Twitter, AP Photo/John Minchillo, BleacherReport's Twitter, BaddieBeyQueen's IG, BeyonceLite's Twitter