SUNDAY FUNDAY: Beyonce & Jay-Z Hit The Movies, Then Summer Jam + Nicki Minaj, Lil Kim, Mariah & More Make Surprise SUMMER JAM Appearances
Jun 03 | by Natasha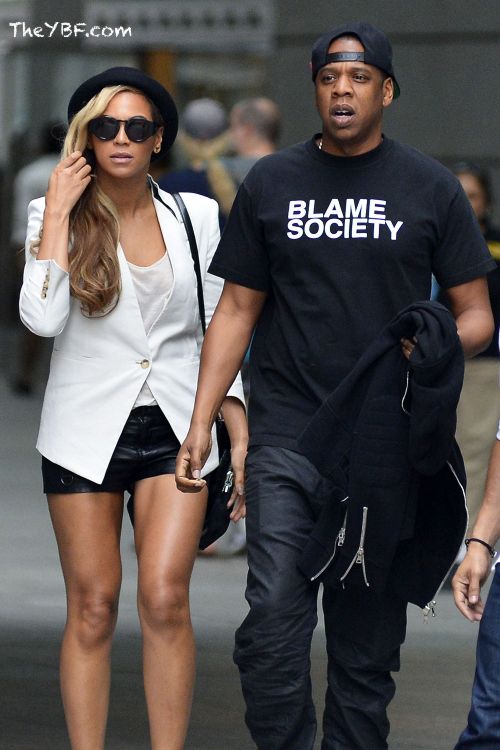 Sunday was all about fun in the city. Check out The Carters spending their day in the Big Apple and Summer Jam, plus who made surprise appearances at Hot 97's Summer Jam 20....
Beyonce & Jay-Z made a quick return home to NYC on Sunday after hitting the stage in London Saturday night. The cute couple was spotted hitting up Battery Park Theater to catch Iron Man 3: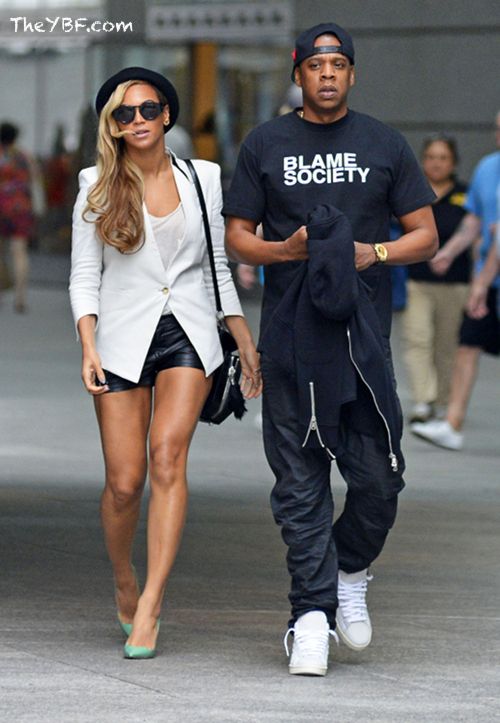 The "Grown Woman" singer rocked leather short shorts, a buttoned blazer and heels as she and Jay went frm the movies....out to the Meadowlands for Hot 97's 20th Annual Summer Jam:
They were spotted making an unannounced arrival.
I was able to stumble upon Jay-Z's t-shirt on this website, though buying details don't seem to be available.
Bey's white cotton and linen blend tailored blazer features leather inserts at the neck, padded shoulders, and full length sleeves with button fastening cuffs.


Edited by femmefatale85 - Jun 03 2013 at 8:08am