Ladies,
I'm cleaning out my stash and am parting with four wigs. All have been shampooed with Motions clarifying shampoo and conditioned with Motions Smoothing conditioner. All wigs air-dried naturally in pics below. All details are below.
US shipping ONLY and Paypal ONLY. First come first serve.
I've bought and sold on here before.
Wig 1: Soft Yaki Bang lace front -
Purchased from Platinum Wigs
Length when purchased 20" (probably about 18" now)
I put a reddish color semi-permanent color on it a while back (not very visible)
Problem: Sheds if you breathe too hard. I even tried sealing wefts.
Cost: $30 + 5.95 priority shipping
You should be able to click on pics to make bigger.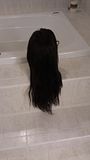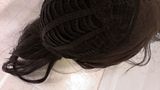 Wig 2: Glueless full lace wig Chinese Virgin Malika Haqq (GSW301) -
Purchased from BestLaceWigs
Length: 20" (probably about 18" now)
I believe I colored this a reddish color.
Problem: Balding spot coming in top (see pic below)
Lace

Color--
brown
Capsize--
Small to M,CAP11,brown
lace
Cost: $30 +5.95 priority shipping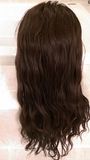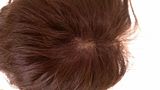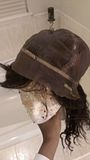 Wig 3: Gsw127 virgin remy full

lace

wigs

yaki

- SOLD

Purchased from Best Lace Wigs
Length: 18" when purchased. Still close to that
Problem: Can get tangly at the nape


Lace

Color--brown
Capsize--Medium to L , CAP11, brown

lace


Cost: $30 + 5.95 priority shipping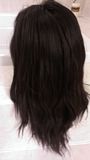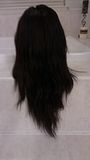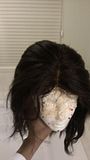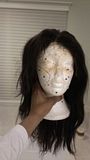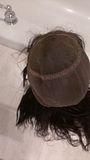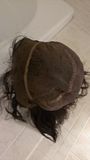 Wig 4: Purchased from someone on BHM -
It was made by the individual I purchased from and includes a silk closure (scalp is light and has color stain, which was there when I purchased). It is sewn on a cap (see pics). The wefts (based on when I purchased, but can't vouch/verify) are EP relaxed wavy (If I remember correctly). Has some pretty short bangs.
Length: 16
Problem: I didn't have any.
Cost: $30 + 5.95 priority shipping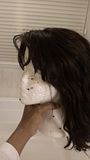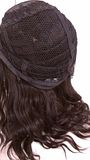 Edited by MommaK - Feb 05 2014 at 7:56pm