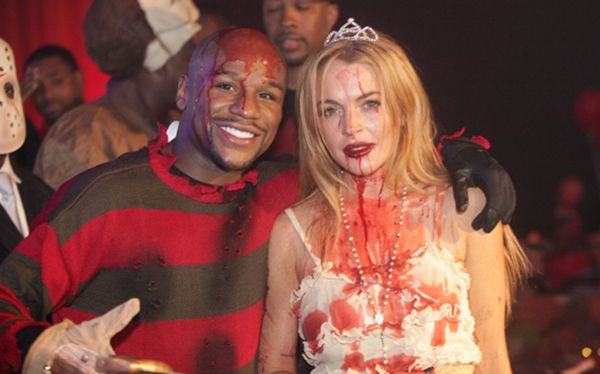 It's Floyd Krueger! Champion boxer Floyd Mayweather partied it up with Lindsay Lohan at Foxwoods Resort & Casino for "A Night Full of Fright" Halloween Party.
The twosome arrived super late (more than an hour and a half behind schedule) and rushed down the red carpet barely stopping for photos. But once inside, they were reportedly inseparable. Interesting.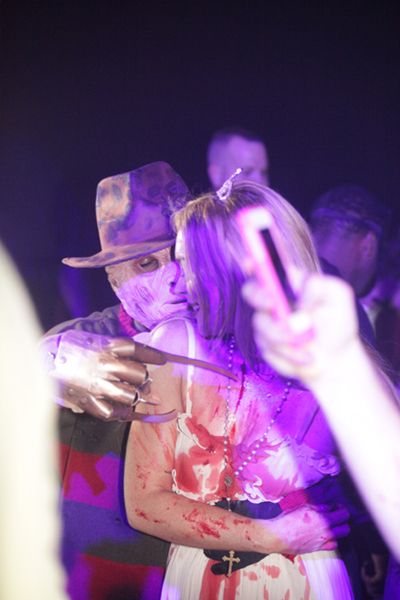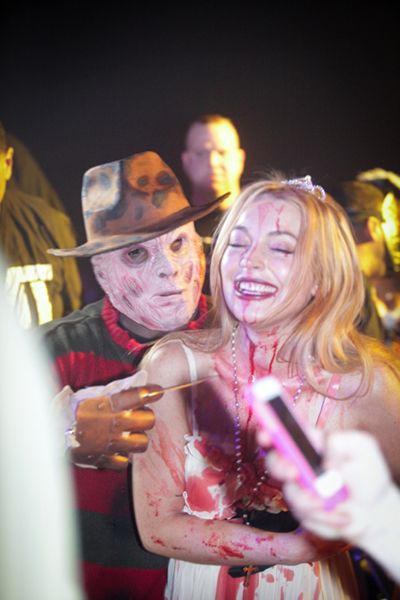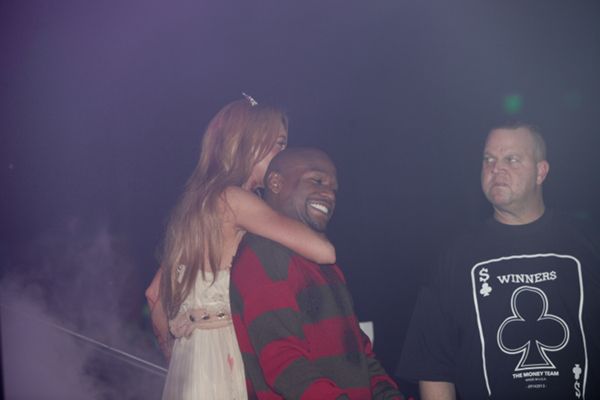 Lindsay--who went as Carrie--stuck by Mayweather's side all night laughing and cozying up in the private VIP area.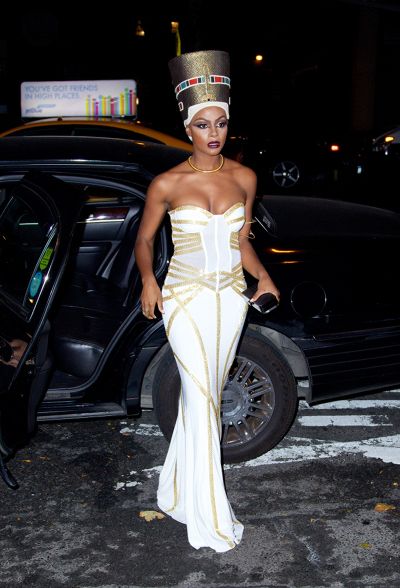 Also spotted arriving to Heidi's party--Queen Nefertiti/Tika Sumpter.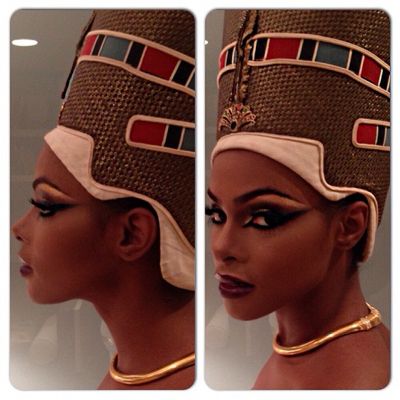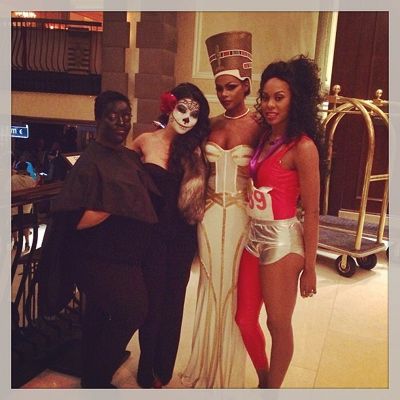 Gorgeous look for her. She also posed it up with Olympian Sanya Richards-Ross at the party who went as track icon Florence Griffith Joyner.
Beyonce posted more pics of her angel hotness as she posed with her skeleton and zombie dancers.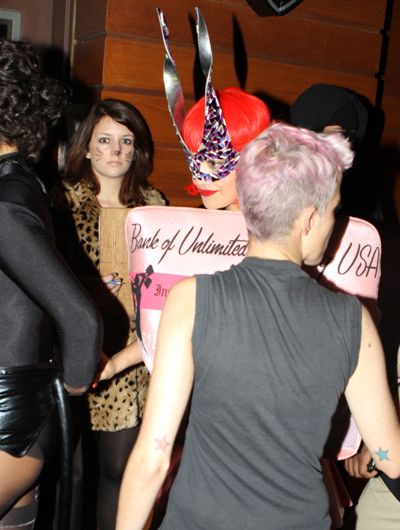 Rita Ora went as a credit card!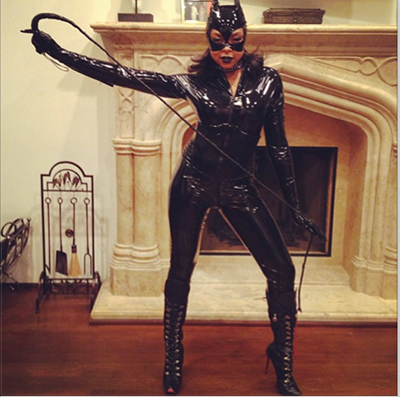 Taraji P. Henson sexed it up as catwoman. Whip and latex and all.
Sherri Shepherd put on her costume for "The View". She went as Khaleesi from Game of Thrones and posed it up with her two dogs.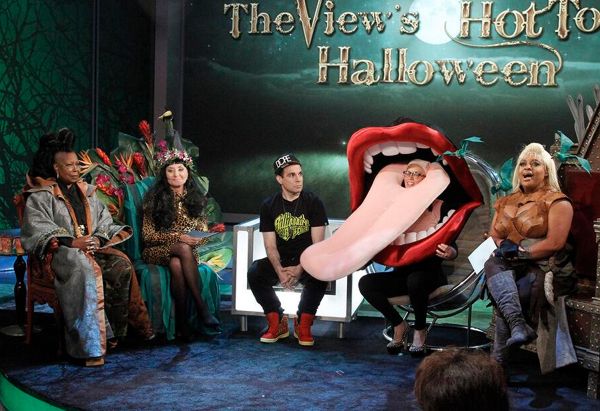 Jenny as Miley's tongue was pretty genius.