In movie news....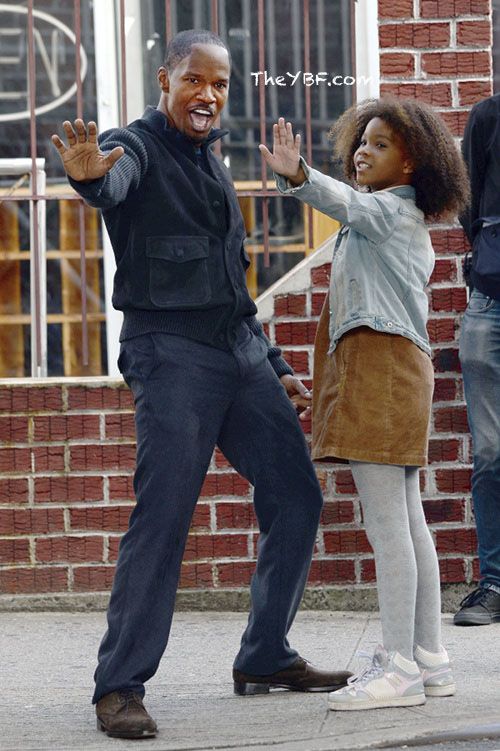 Meanwhile, Beasts of the Southern Wild star Quvenzhane Wallis, will reportedly earn $1.5 million for starring in the movie remake of Annie. Just a year ago, the 10-year-old actress became the youngest female star to ever be nominated for a "Best Actress" Academy Award.
She'll play the orphan character alongside Jamie Foxx (playing Daddy Warbucks) and Cameron Diaz. Will Smith andJay Z will be producing the movie which is set for a Christmas 2014 release.
TMZ reports the producers for the show had to get approval from a judge for Q to star in the movie since she is a minor. She will be getting paid:
-- $750,000 base salary
-- $750,000 bonus if the movie does super good
-- 5% of profits
-- 5% of all merchandising
-- 10% of sound track album royalties
And get this....according to her contract, her name can NOT be listed lower than second position, so it's likely her name will appear before Cameron Diaz. Ha!

Congrats to this YBF young lady.