my Hair is natural and has been all my life except a little color here and there over the years.
My hair was MBL in Jan 2008 and I went to get a trim and left the salon with neck length hair. I was pissed off and needless to say that was the last time that I visited a salon for anything.
By April 2008 my hair had grown to this length
my hair was resting a tad bit on my shoulders and a little past (NOT MUCH) fron and back. Sorry I don't have a picture the back.
So after much consideration I decided to start wearing Lf's for a while and I got tired of the adhesives and such and then I switched to Sew-ins.
I made alot of my own conditioners and hair butters and growth aides and I purchased a few as well.
It took me a while to figure out what my hair was liking and not liking while weaved up or not.
So here we are December 7th 2009 and here is my length today. Still natural, just pressed out for a length check, something I had NOT done in more than a year. It's still pretty reddish brown just not as red. I don't know why it looks so dark in these pictures. I am planning on coloring it with some henna to darken it all to an even brownish tone.
I will be sewing my HCCC back in really soon, I am taking a slight break for a couple of weeks just to see how my hair is going to act after being locked and hiding away for almost 2 years.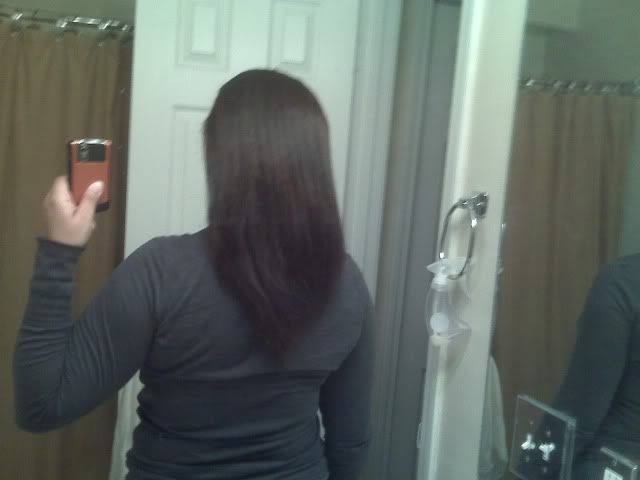 also posted in growth section


Edited by GA SonShyne - Dec 07 2009 at 7:00pm