Hey Ladies!
Coming out of lurk mode to contribute to this thread I've been stalking as a kinky curly chick!
I just placed an order with my first AV ever. After years of trying out different CVs, I decided to try something different, to see if AVs, or at least this one, are better.
There's not much to say as of right now since I just placed the order. But I will start with what I have for now and will updated as I receive the hair, wash it and install it.
I ordered from Kurls2Kinks and let me tell you, customer service has been THE BOMB up to now!
I will go into further details when I get the hair and so forth, but the owner is truly helpful, she seems genuinely interested (not just after the money) and very patient.
I got three bundles from the Kinks collection: one 18" of Tx_1 as well as one 18" bundle and one 20" bundle of Klassy Kinky. Here are the pictures of the exact bundles she is sending to me (Tx_1 on the left and Klassy Kinky in the middle and on the right):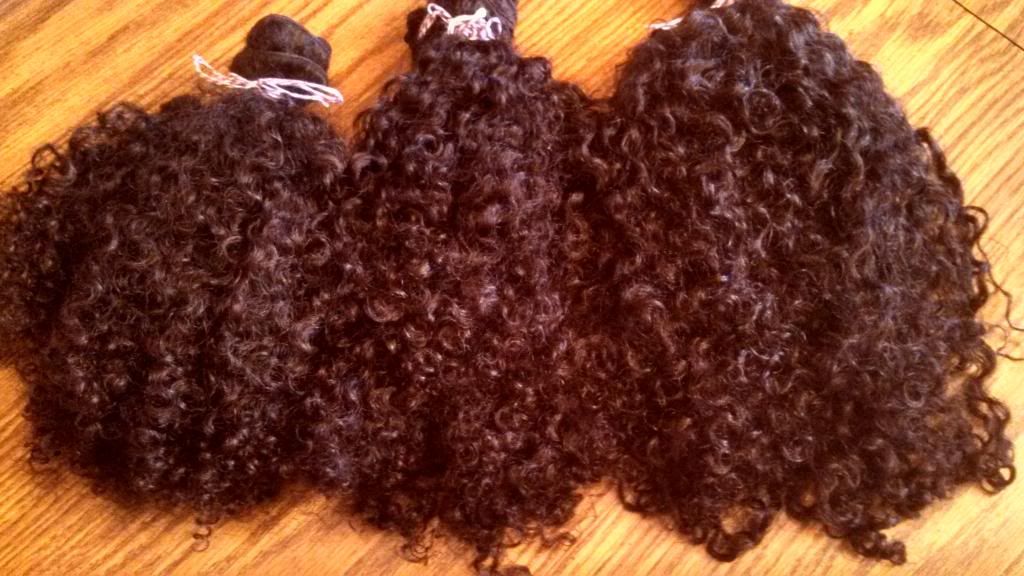 Hair should be sent to me tomorrow morning. Not sure exactly when I should get the package
(I'm in Canada and she's sending through USPS)
so I'm going to have to sit tight and try not to bite all my nails off in the mean time.
I promise I will update (a.k.a post a million pics) and give a more thorough overview of what my experience was ordering from Kurls2Kinks when those luscious curls make it to my home :)