SPOTTED: Kanye & Kim Arrive Fresh Faced In Paris + Kanye To Press Criminal Charges On Driveway Paparazzo
Sep 28 | by Natasha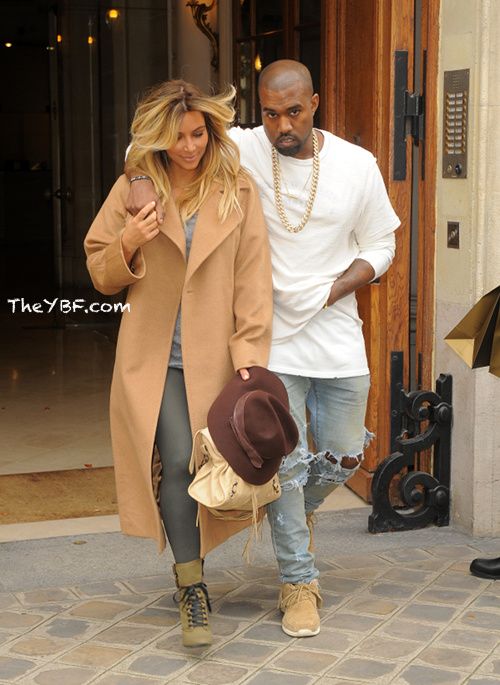 Kanye West rolled into Paris this morning with his baby moms Kim Kardashian. The twosome looked fresh faced after their roundabout trip they took to get there--all to avoid the LAX paparazzi.
Pics of the couple soaking up the Parisian air sans baby North inside. Plus, Kanye's ready to strike against the paps who infiltrated his driveway!
Kanye gave a growl to the paparazzi, but kept it moving with his girl as they headed straight to the Givenchy offices. Likely to pick up something to wear for Sunday night's Givenchy Fashion Show for Paris Fashion Week:
Is that a smile we see? Nice!
As for that paparazzo who had a confrontation with 'Ye at 4am in his driveway while the couple were on their way to the airport (they went to San Diego on a private plane from L.A. first and flew out of there to Paris to avoid paps), there's indeed an update.
Kanye wants some blood on the leaves for real. He reportedly plans to press criminal charges against one of the snappers. He has told a source that after reviewing his security footage outside his Hollywood Hills home, he knows at least one trespassed on his property.
Now THIS is how you properly strike back 'Ye....