This is a two part review of the company I got the weave from and the salon that installed the weave. Sorry for the length but I wanted to go into depth because I had such a hard time searching good hair companies in London, UK.
I ordered hair from That Hair Company based on a recommendation from a colleague. Her hair is always styled nice and she said the hair was stress free; oh how wrong she was. The first batch of hair I received was full of gray hairs and underweight by a little over 10% so I emailed the vendor pictures and she replaced the hair. To be honest the vendor's customer service is great and I do wish her well.
The second batch of hair came and it smelt ok. I washed it and it looked and felt good. Before I washed it I did the usual weighing, measuring the length and the second batch was closer to the advertised weight of what I bought. Combing the hair before I washed it lead to lots of shedding. I thought ok, I'm definitely sealing this hair before I install. There was no color run off from washing it and it dried nice and fluffy.
I had the hair installed at Honeyhand New Cross branch salon. The salon gets loads of good reviews and my colleague recommended them to me also but the Leytonstone branch. My colleague got her hair installed by the owner of the salon so maybe that's why her install came out better than mine. The salon has three people work on your hair, one braids, one sew-in, and another styles. The lady who sew-in my hair seemed to have an issue with me from the moment I walked in the store. She must have seen my eager anticipation to have my very first weave done. As I was sitting waiting on the braider to start the sew-in lady looked over at me and then says to the receptionist that 'She needs to have her weave taken out and hair washed before we start and she didn't book that'. I wasn't wearing a weave at the time, just my hair roller set and already washed ready to get going. When she found out that it was my own hair on my head she sucked her teeth and turned her back to me. I should have just walked out of the salon then but I was so excited and looking forward to that day for so long that I wasn't going to let her ruin my day.
I got my hair braided and it wasn't tight so I was relieved. Then it was time for the sew-in lady. She didn't say a word to me the entire time she sew-in my weave. The braider came to talk to me and she talked to the braider. There were a few times when she pulled really hard when sewing and I asked her to be a little more gentle because it was my first sew-in. No response from her to me but just continued sewing. I felt the tug on the braids but I half thought maybe it was the weight of the hair. She finished my sew-in and then left without a word to me. The stylist tried to fix some of the mis-placed wefts and I left there with a headache.
This hair has been trouble since. Its been crawling up my neck, shedding all over the place and not given me the easy hair do I anticipated. The only thing that has worked is the silicon mix (thanks Princess Grace) but that only stops the crawl for about two days then its back to its regular self. Maybe I got a bad batch of hair, maybe the sew-in lady was having a bad day, all I can say is this first weave experience has been awful. I hope my second install goes better.

Please feel free to ask me any points I might have missed out.
On to the pictures
That Hair Company
packaging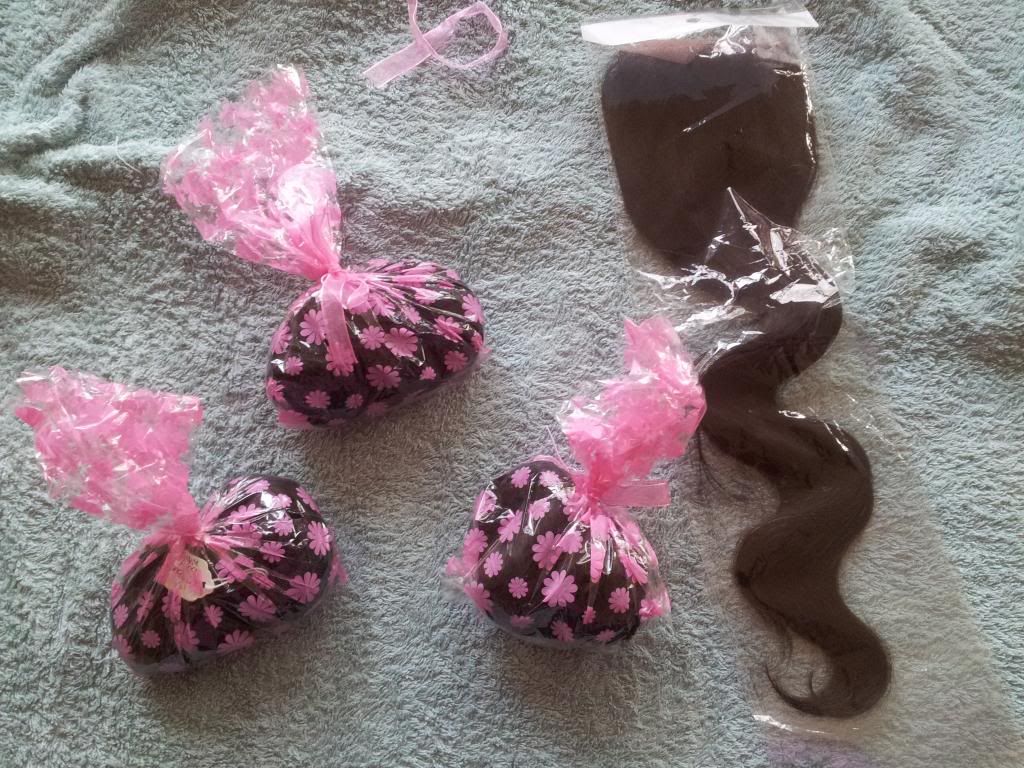 wefts
weight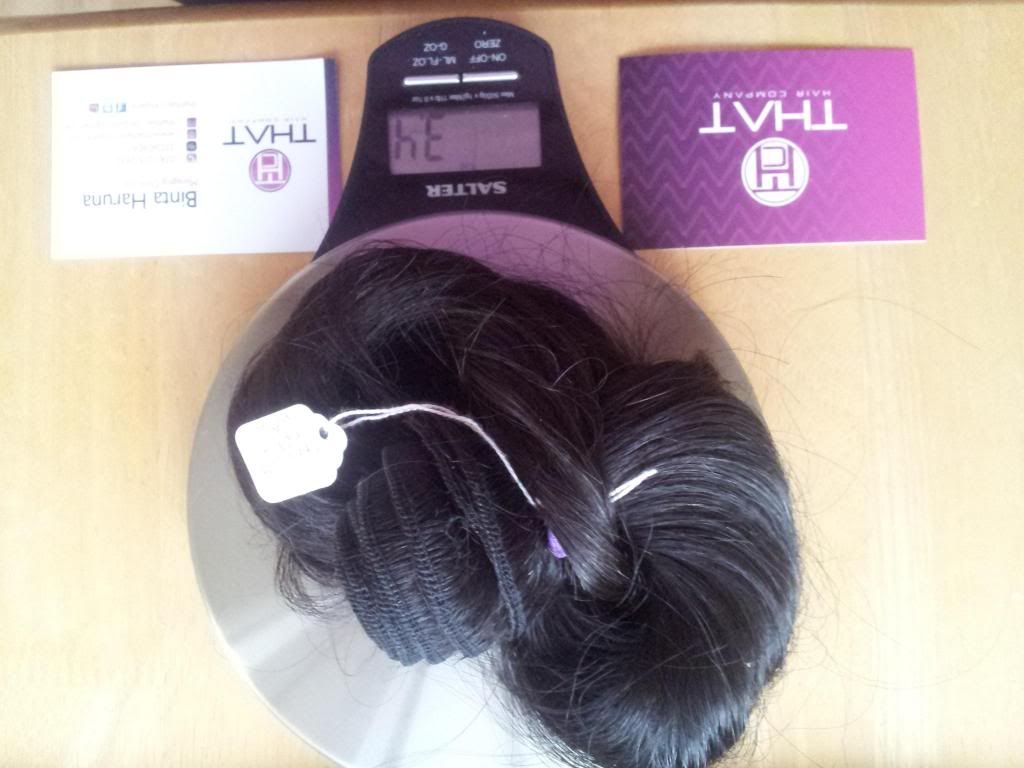 bundles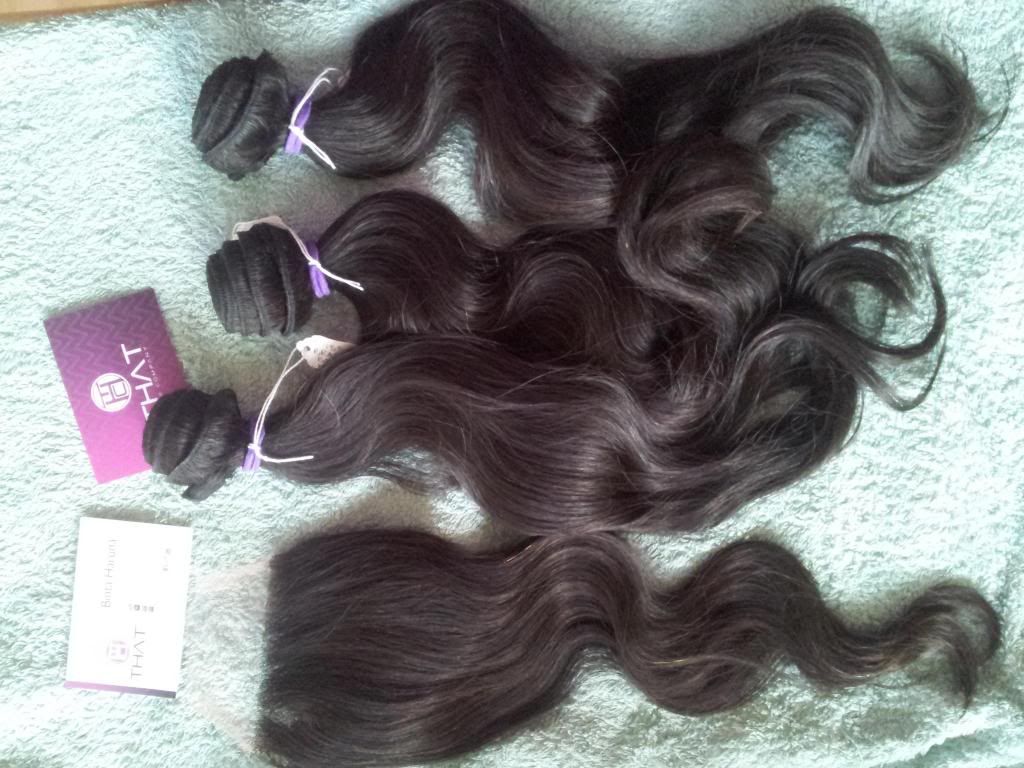 length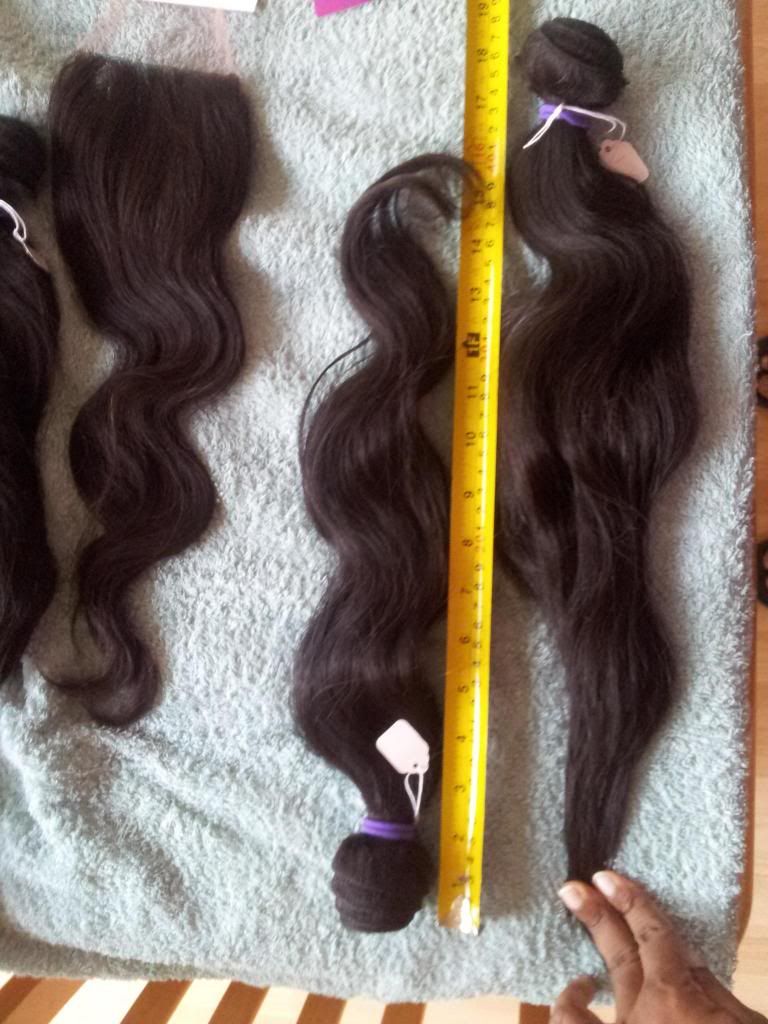 shedding before first wash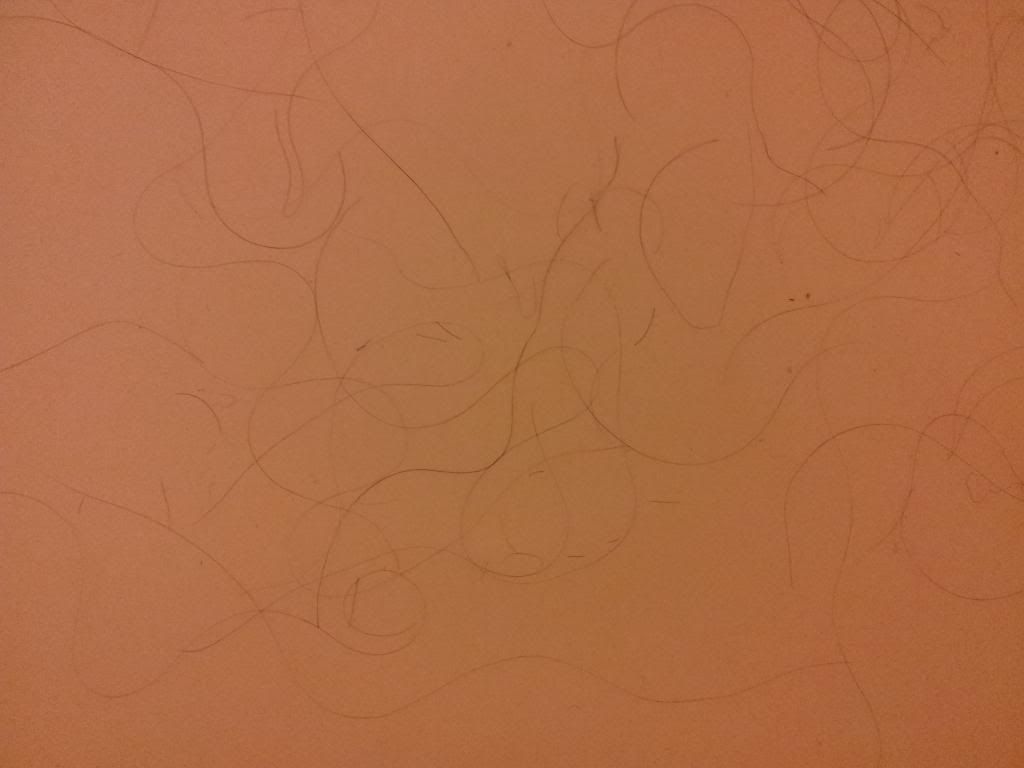 wet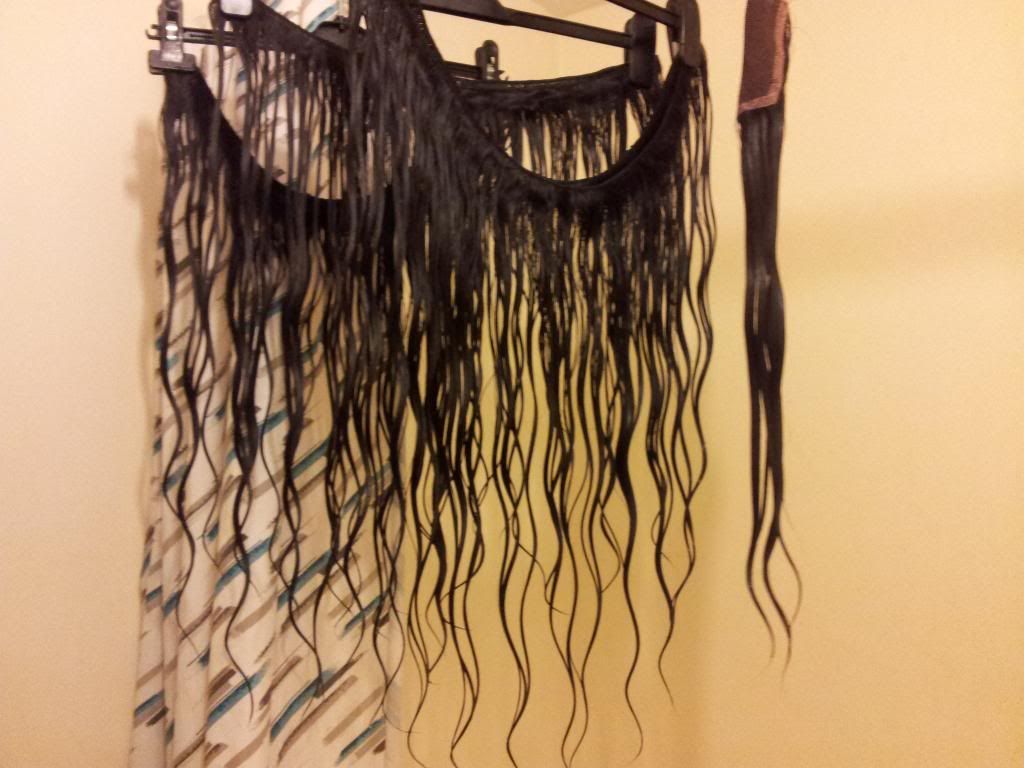 dry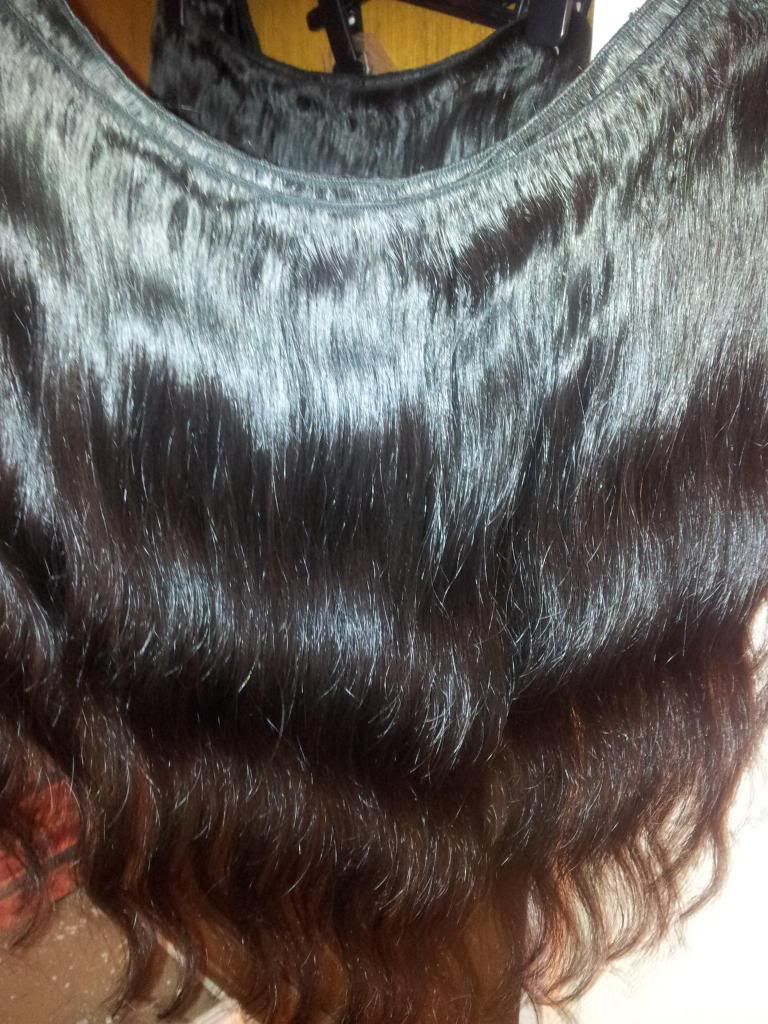 after 4 hour outing, I didn't even realise it looked like this until I got home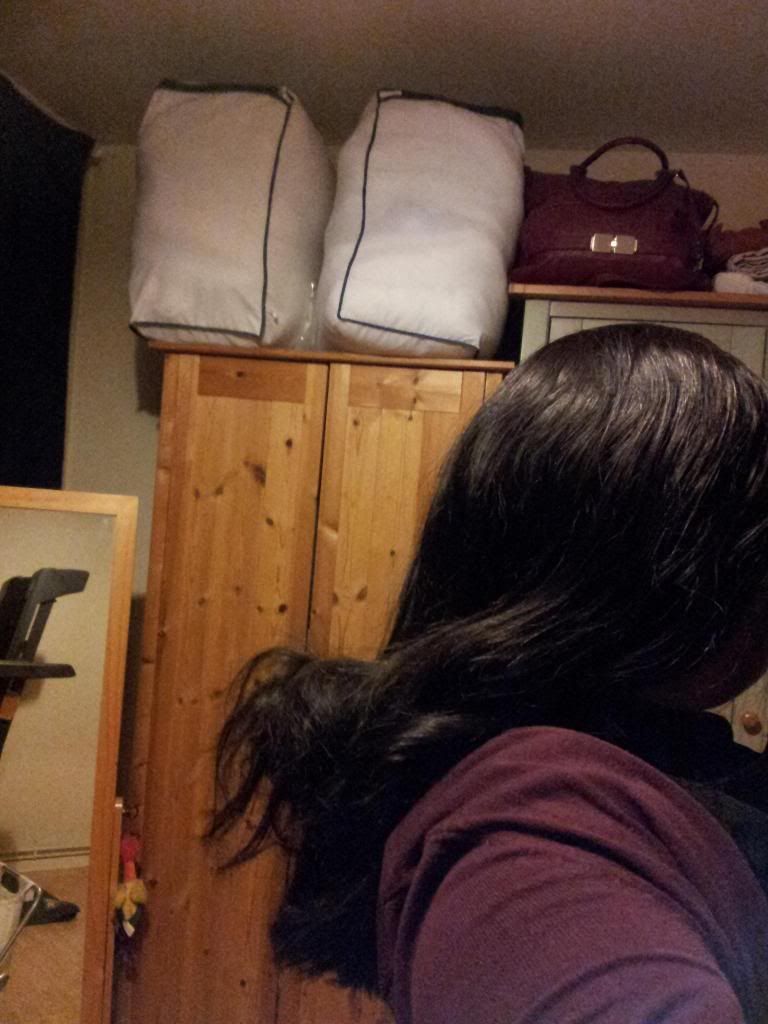 shedding after combing before bed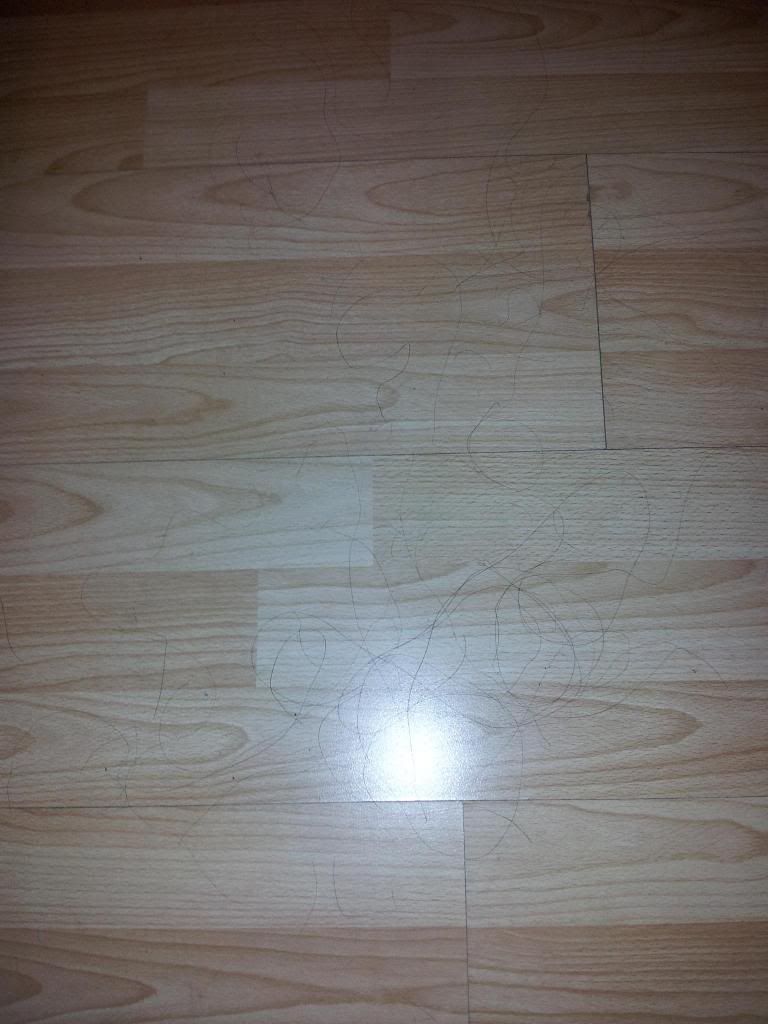 weft that is sewn over edge of closure, is this how sew-ins work?!?!?!? I know this is not