Hello ladies!! Today I am selling a wig that I hate to part with. But I have been wearing long wavy hair and loving it plus I need to get one more book for school. So I have to part with her.
I purchased her off of here a few months back from a lovely seller, and she is beautiful!! The hair is a 
Coarse Malaysian Curly by Textures by BMS
. The longest length in the back is 16.5 inches, and it is lightly layered. The closure has bleached knots and is light brown lace with a PU strip, underneath it for added realness is a piece of light brown stocking cap. The wig is sewn on a mesh cap, it is very secure and I have not had any problems with the construction of the wig. I HAVE put some bobby pins in the back and made a hole in one area but I sewed it back up.
The hair is beautiful, VERY FULL and THICK and the hair has a medium natural healthy luster. The wig definitely has some heft and weight to it. The curls are JUICY and BOUNCY. I have clarified, and deep conditioned the hair with Dove and Silicon Mix so she will come to you clean. This hair straightens beautifully and bounces right back.
I am selling her for 150.00 firm with priority shipping and tracking included. Can ship out tomorrow, if not sold be then, on Tuesday.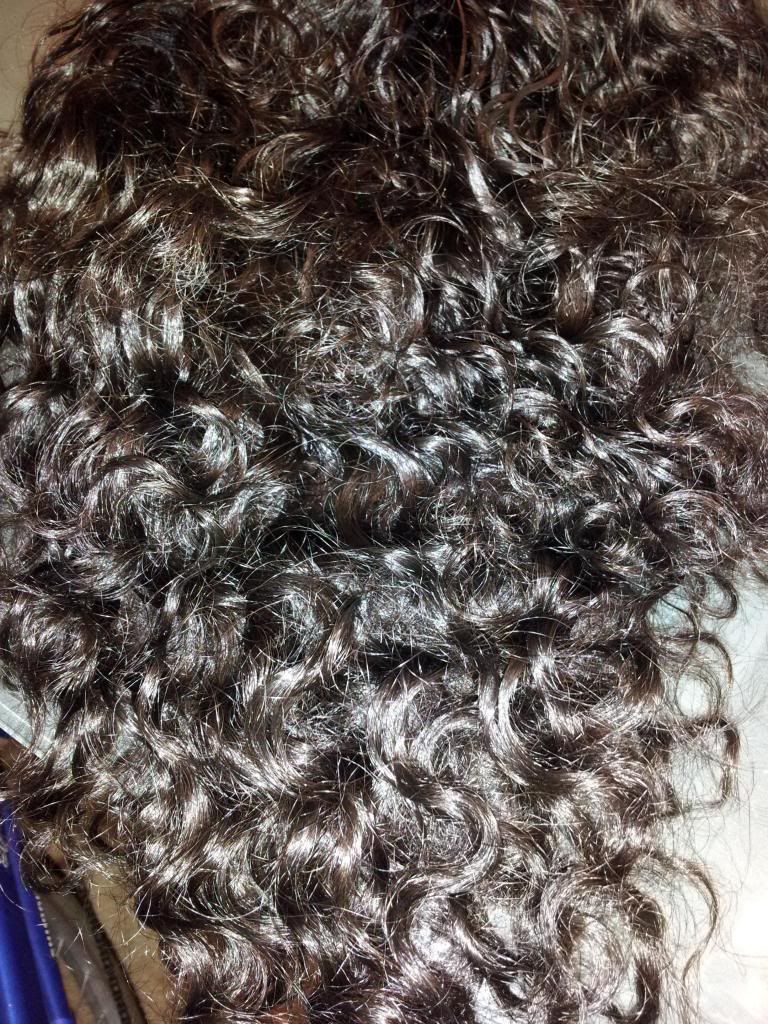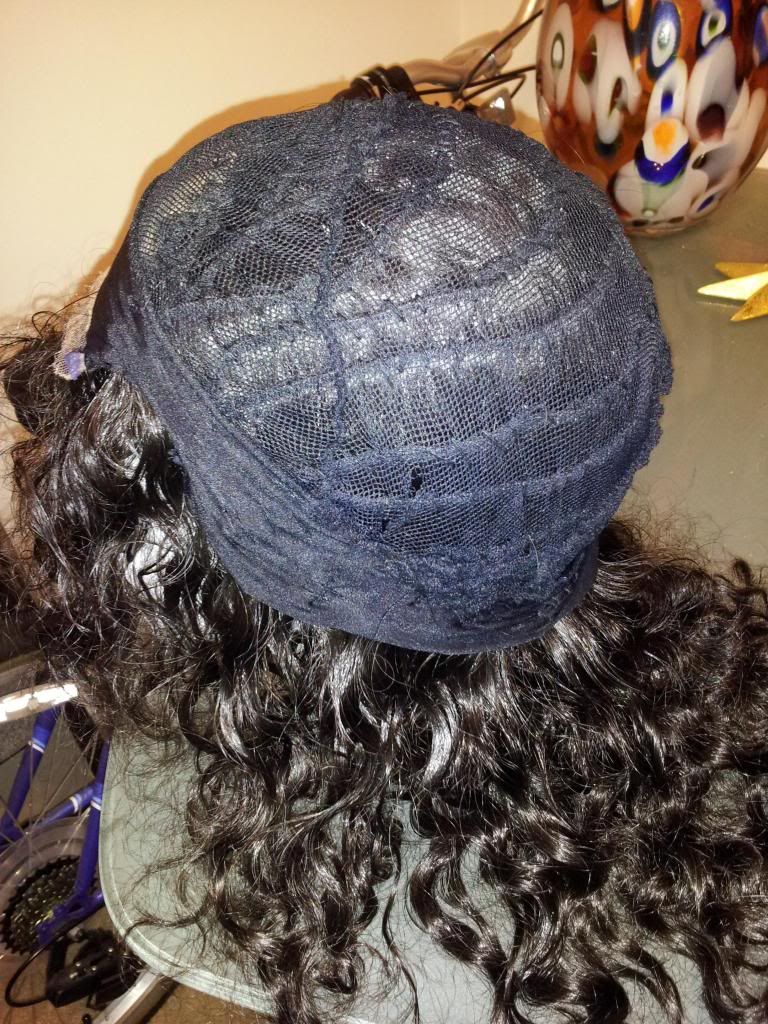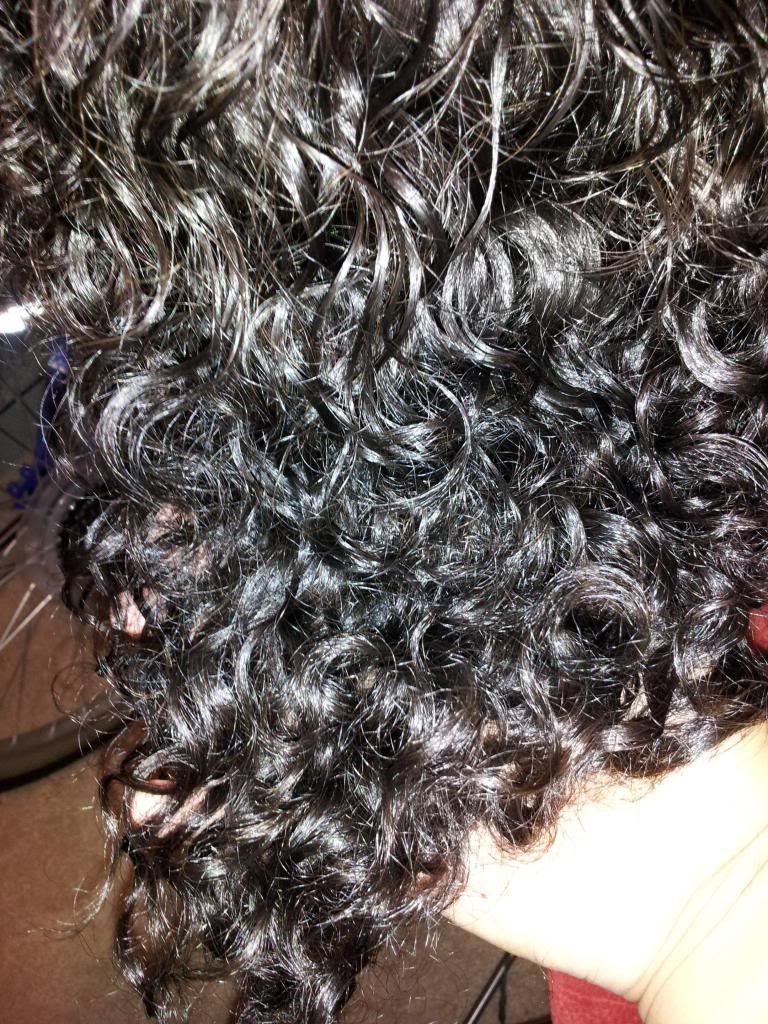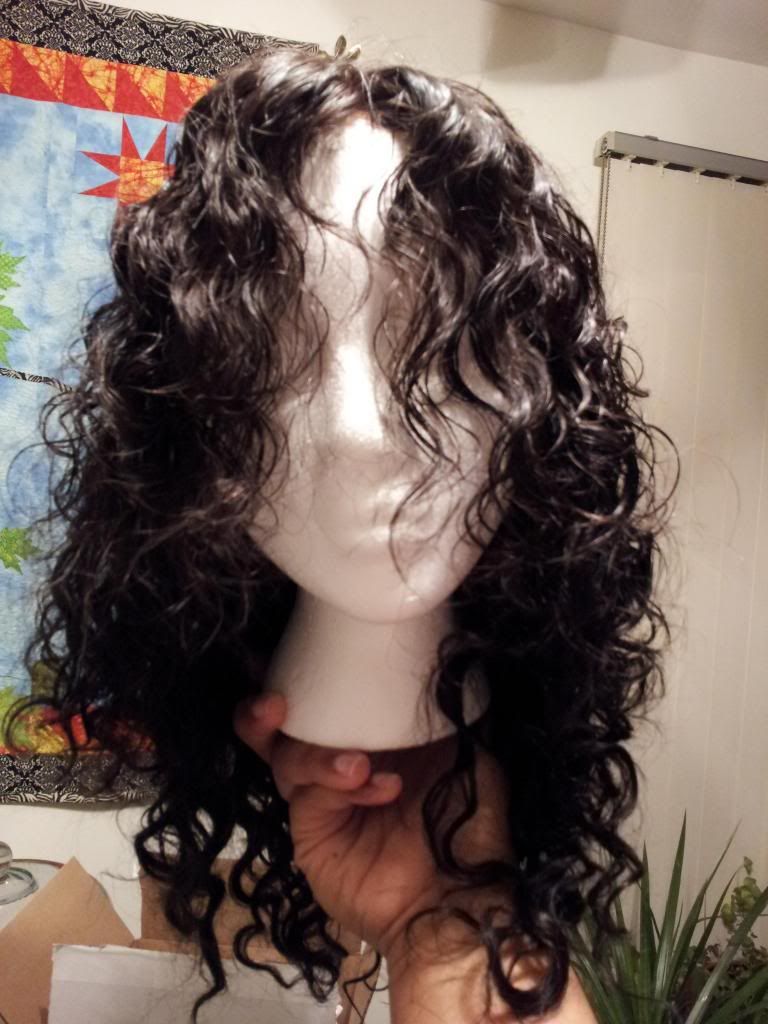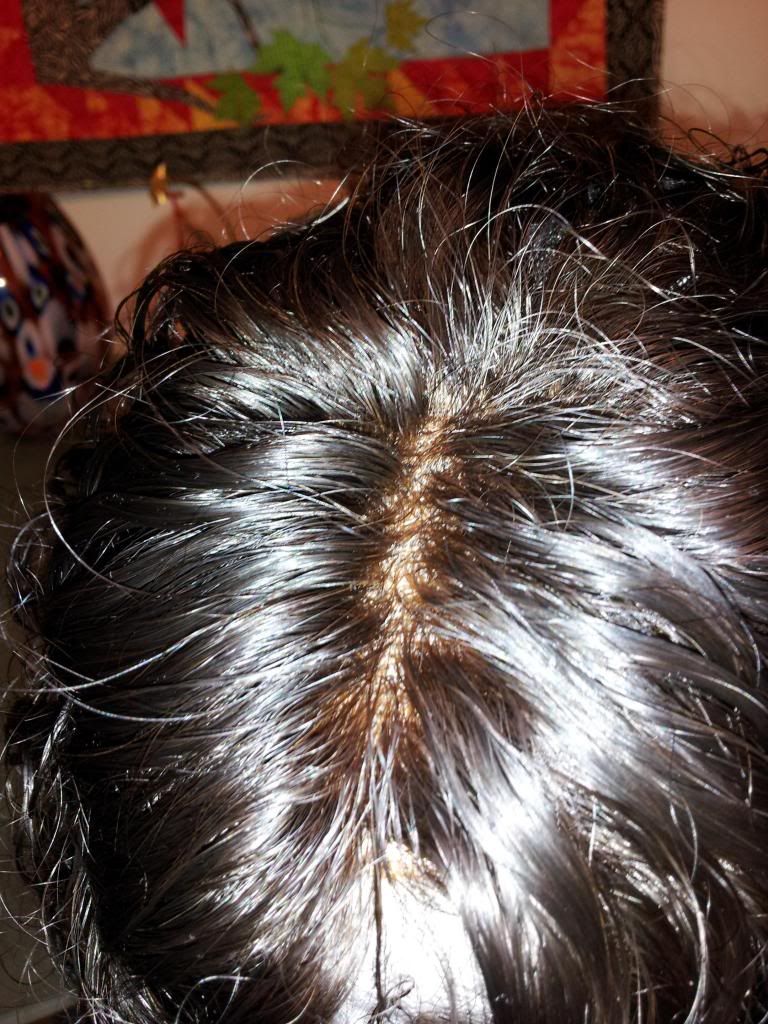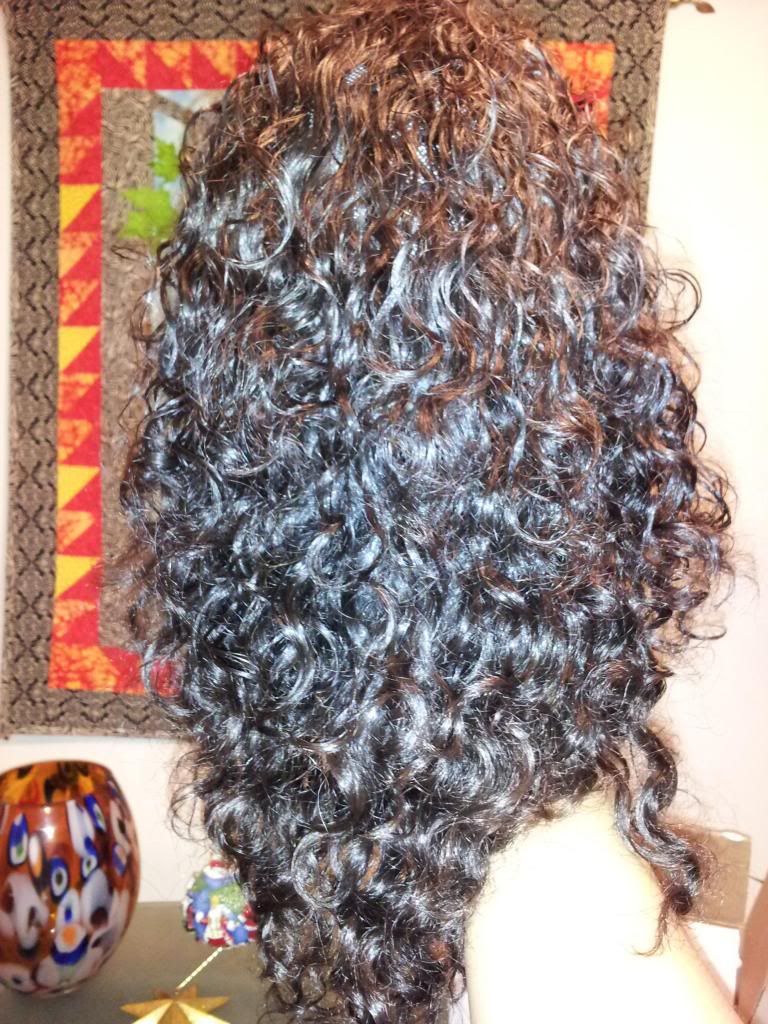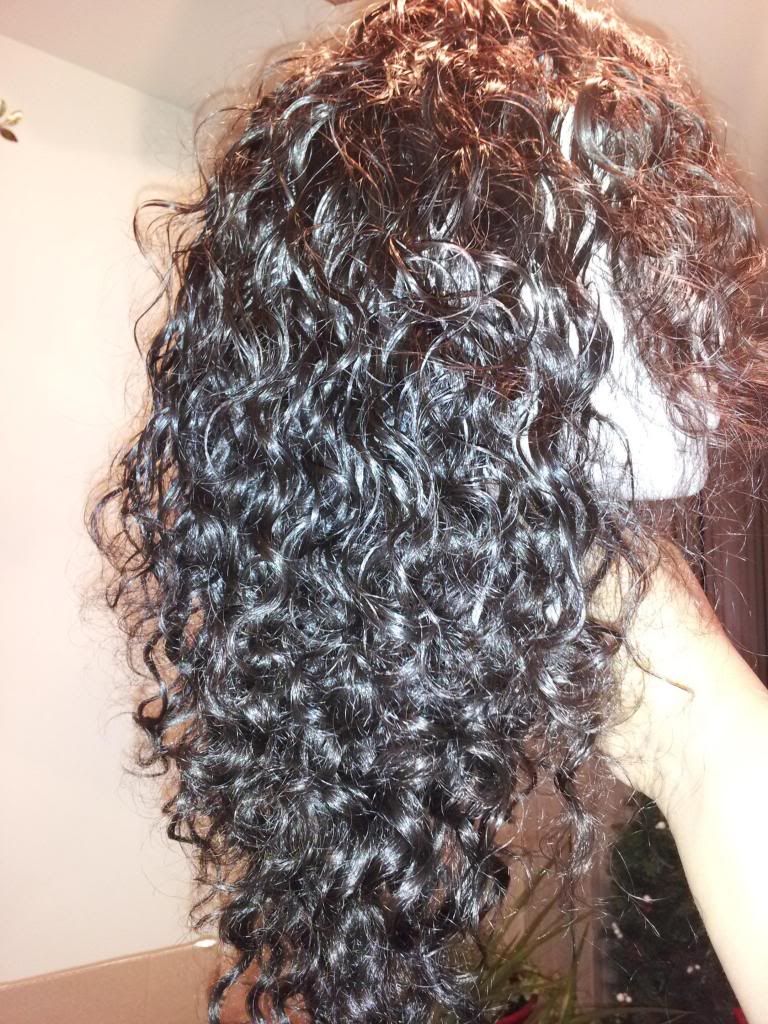 Next up is some Original-from-when-he-was-new Old School Bhawani or B-Dogg
the hair is COARSE curly. I got this hair way back when and I have never worn it and it has been chilling in the stash. It is VERY short lengths and so I wanted to make a curly shoulder grazing wig but I don't have the patience so I am selling. It has NEVER been washed and it is VERY curly. The longest weft is measuring 75 inches and the shorter one is 62 inches. It is A LOT of hair since it is short. The longest part is 8 inches curly, and short is 6 inches curly.
One of the wefts is coarser, quite a bit coarser than the other. The look of it may change when washed but I am just selling it as is. The 62 inch weft is still coarse and the curls are pretty and all ringlet-y
this would make a FIERCE curly afro wig or sew in.
I do not have a scale, but this is over 11 feet of hair. Selling this for 100.00 with shipping and tracking.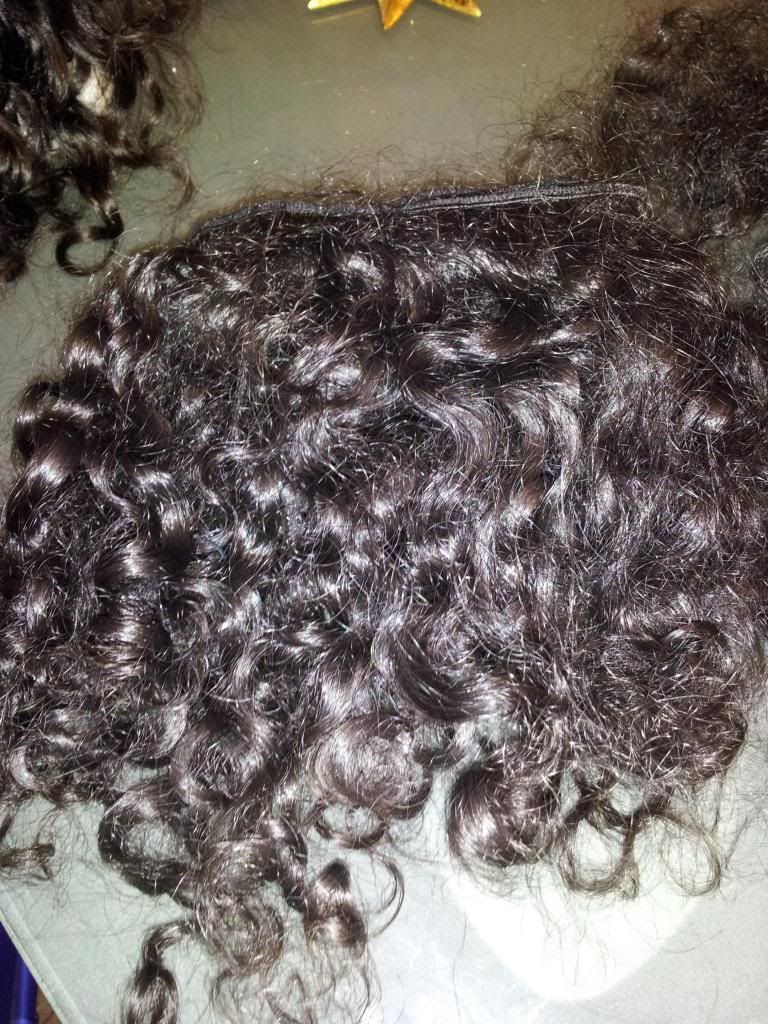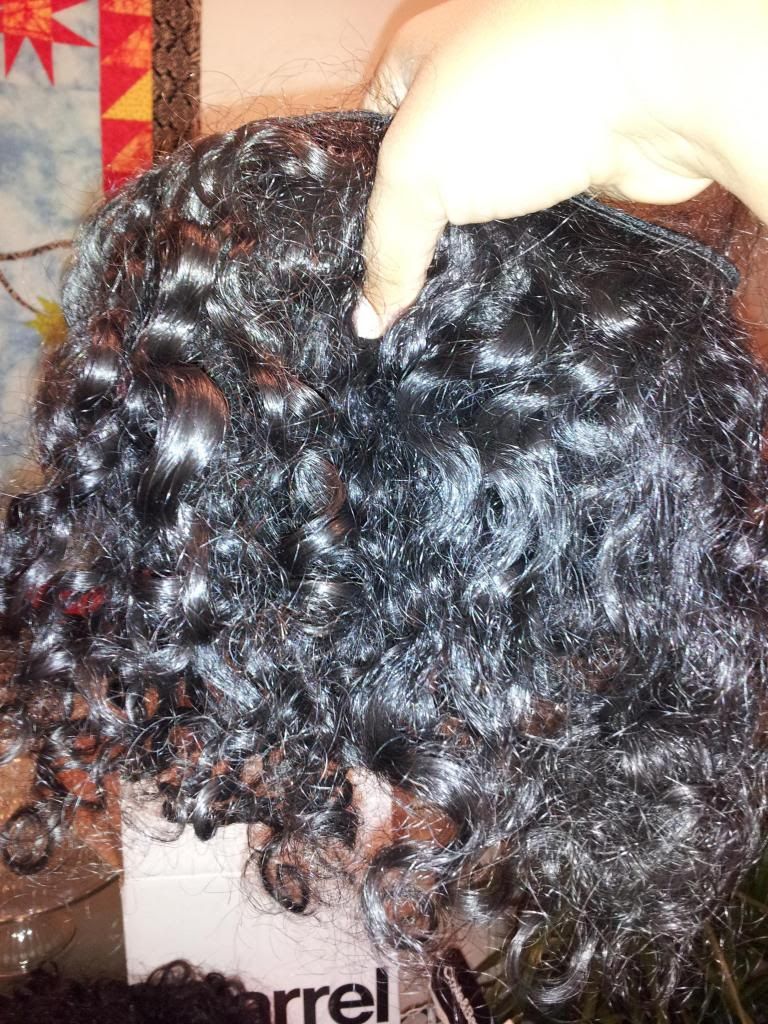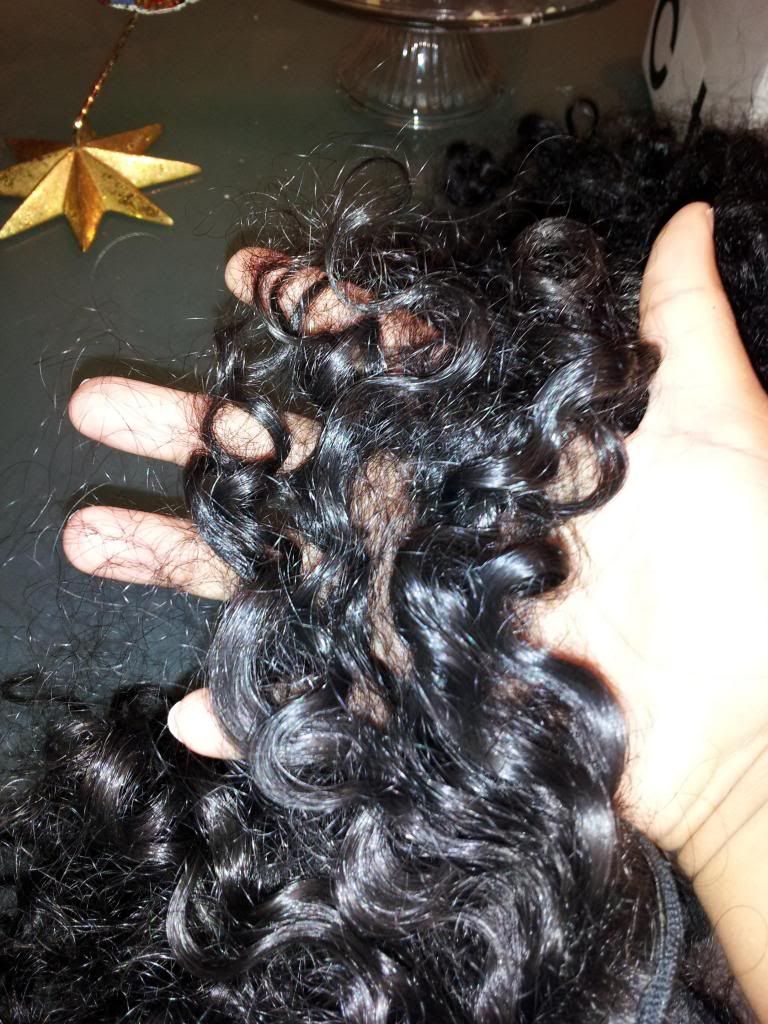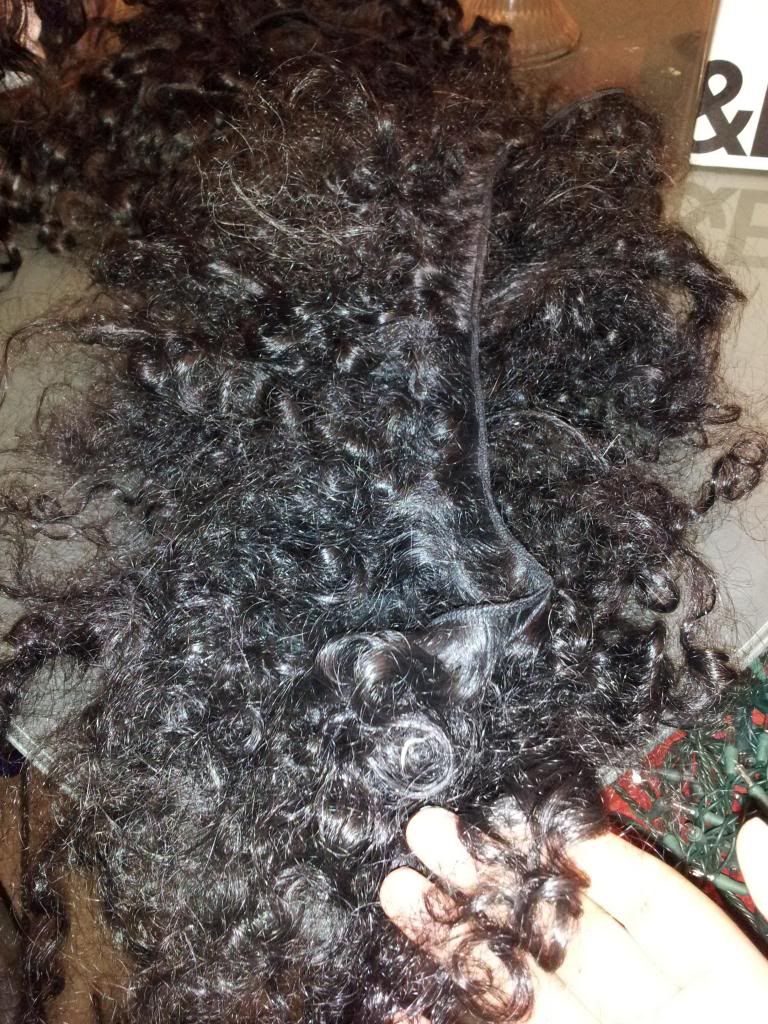 I have sold on here to some AWESOME ladies and hope to continue to do so. Never had a problem and have purchased on here many times also. For your protection and I, I do photograph the packing and sending. I encourage questions as all sales are final.
Thanks for looking


Edited by misslexx - Jan 19 2013 at 1:26pm