If Beyonce can get a preggo thread, Solange can get a stylewatch thread lol. Plus I'm tired of doing so many Y/N threads. So I've added new pics on the latest page, people can do the same.

Solange Goes BIG AND BOLD At Rimmel's Press Conference + "Tia & Tamera" Renewed For A Second Season
Sep 15 | by _YBF
Solange and her hair stylist did not hold back on the body, bounce or the hair spray earlier as she attended a press conference for Rimmel in London, England. And she also revealed that her sister and brother-in-law, The Carters, know the sex of their baby!
See pics inside and also find out about "Tia & Tamera" returning to tv next season.....
Earlier today, the face of the Rimmel brand, Solange Knowles, attended a global press conference celebrating Rimmel's 10 year partnership with original London girl Kate Moss. Plus the stunning Solo hit the launch of her personally designed lipstick range for the brand "Kate Moss Lasting Finish Lipstick Collection" at Claridges Hotel in London.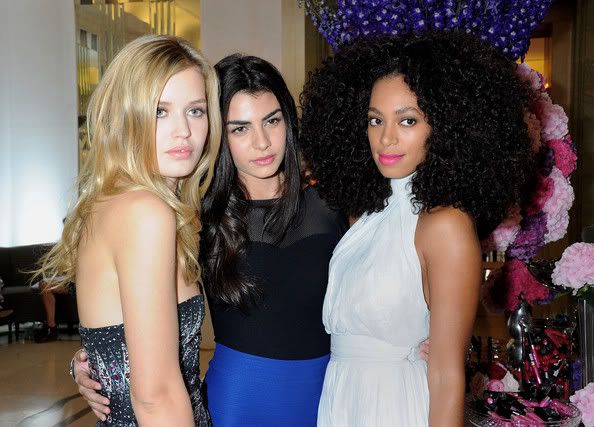 The aunt-to-be also revealed that she knows the gender of Beyonce & Jay-Z's baby...but she's not telling. The Carters have already started to choose baby names though. She also revealed that she's relocated from L.A. to Carroll Gardens, Brooklyn.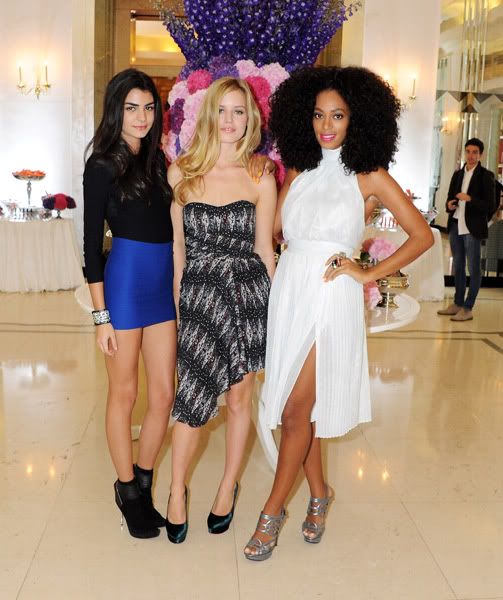 She was joined by Brand ambassadors Alejandra Ramos, Solange Knowles and Georgia May Jagger.
The ladies helped introduce the new line with Senior Vice President of Global Marketing COTY Beauty Stephen Mormoris.
http://theybf.com/2011/09/15/solange-goes-big-and-bold-at-rimmels-press-conference-tia-tamera-renew-for-a-second-seaso

Solange, who is also a spokesperson for the London based cosmetic line, showed up to the press conference in a white dress and later changed to a vibrant yellow dress as she hit up the after party.
She was killing it in the yellow. Check out more photos below



Edited by femmefatale85 - Sep 22 2011 at 11:41am