6 creative anti-pervert devices
Girls around the world need to protect themselves from all kinds of perverts, and one of the biggest fear a modern woman has is from being raped. Here, you will see some devices that may look ridiculous, but are effective against rapists.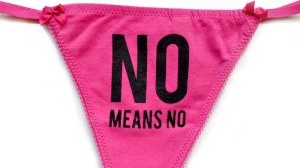 Take Action: Discover innovative and a bit crazy ways to defend yourself from unwanted sexual intercourse.
Target: Women around the world. Save yourself, maybe by using some of these creations
These designs may be the answer to raping problems. See what is offered to stop someone from violating on of your basic human rights.
FemDefence is a tiny device similar to a tampon which girls can carries the protective device in her vagina. In FemDefence there is a sharp pin which has a penetrating effect on the perpetrator's penis in the event of a rape. I think the device is quite useful and practical though it's still an on-going project. To me, the message to be conceived to the public that "Women can protect themselves, don't bully them !" is rather stronger than the practicality of the device.
A group of Indian students have invented a bra which is capable of delivering a 3800kv electric shock to a would-be rapist.
Manisha Mohan at the SRM University in Chennai developed the device in response to a string of high-profile rape cases in Delhi and other Indian cities, as well as the high instance of harassment which often goes unreported in the country.
They first appeared on a microblogging Chinese site Sina Weibo (China's version of Twitter), and have become a viral sensation, with one user @HappyZhangJiang describing them as 'anti-pervert stockings'. Trend-watcher ChinaSMACK has offered them to the world, and the world has said, 'urgh, gross.'
Perhaps their primary function is to put off the more unenlightened members of the male sex, who will be so repulsed by the sight of a nubile young girl with gorilla pins that they will forget to assault her, but maybe the truth is more subtle than that.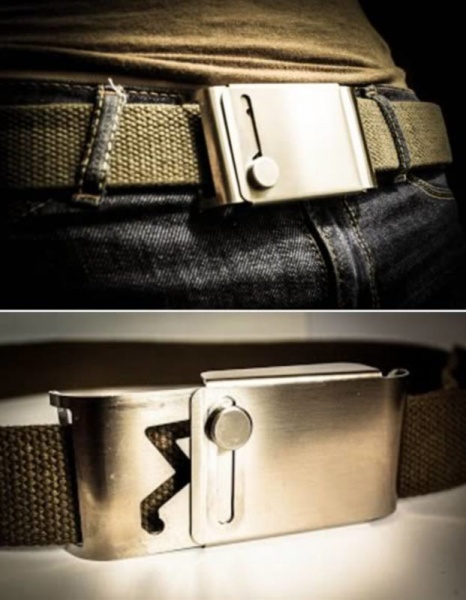 Anti-Rape Buckle. A group of Swedish teenage girls has designed a belt that requires two hands to remove and which they hope will deter would-be rapists. "It's like a reverse chastity belt," one of the creators, 19-year-old Nadja Björk, said, meaning that the wearer is in control instead of being controlled. The military-style buckle has a latch that the wearer has to move through a labyrinth into the correct position in order to unlock the belt.The product was designed as part of a high school project in entrepreneurship, and the girls have already sold 300 of the belts in Sweden, priced at US $50. Björk and one of her partners now plan to start a business to mass produce the belts and are currently in negotiations with potential partners.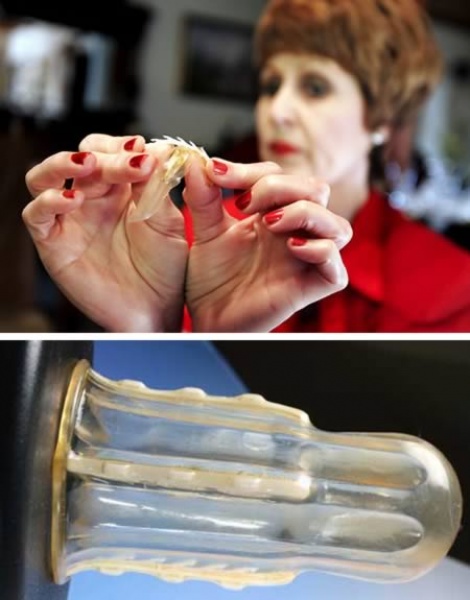 Rape-Axe Condom. An early prototypical anti-rape female tampon was invented in late 2000 by Jaap Haumann, a South African man, for the purpose of preventing rape. Haumann's device was designed to resemble a tampon for ease of insertion, and consisted of a hard cylindrical plastic core containing a tensioned spring blade primed to slice when pressed against by the tip of a penis. Following activation, a portion of the tip of the penis would be removed, in effect performing a minor penectomy. But not everyone agrees with this product - read here.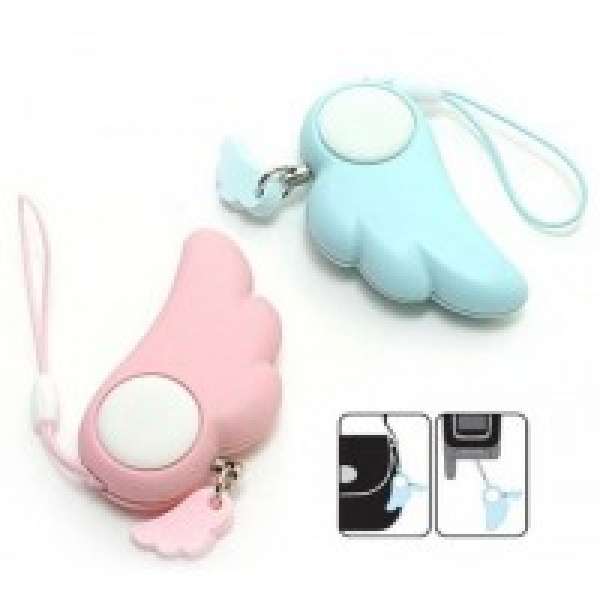 Angel Wing Buzzing Anti-Rape Device. This small object is made to produce a 90dB sound when the string is pulled. This is good to send a signal to the police through the loud noise or to scare away attackers.
The overall look is that there are creative ways to repell maniacs so use


Edited by Bored w/Out Me? - Feb 11 2014 at 10:59pm