Hey guys! So Sheena's Hair Emporium sent me over some hair to review and I thought I should share it with you guys.
Hair specs:
Indian Curly 18/22/24/26 & 16" closure
Color 1B/2
3.2oz's each (the wefts were half an arms length when doubled)
I made a closure wig out of this hair and doubled all the wefts except for my 18" bundle. Although the wefts are shorter than I anticipated the hair is THICK!
While co-washing I got the most shedding from my 26" bundle (8 strands) while the other bundles just gave me 4-6. It does have a smell (not a cornchip smell, but it just smells like SOMETHING I can't put my finger on). I did define the curls with Organix Curl Perfection Cream and water (in the last pic), got a small ball of shedding.
So far I've experienced no tangling (just snagging) and moderate shedding (I haven't touched it since I defined the curls). This hair is so luscious and has so much body! I'm loving it so far, but it's only been the first day!
Hair straight out of the package: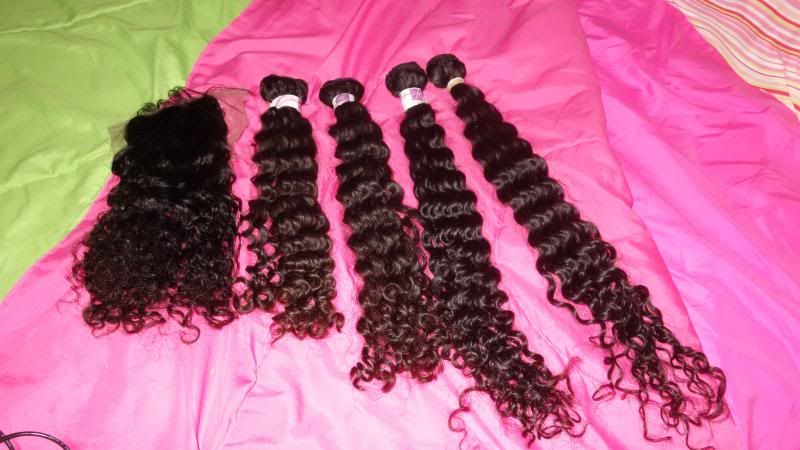 The closure came with the PU strip around it :D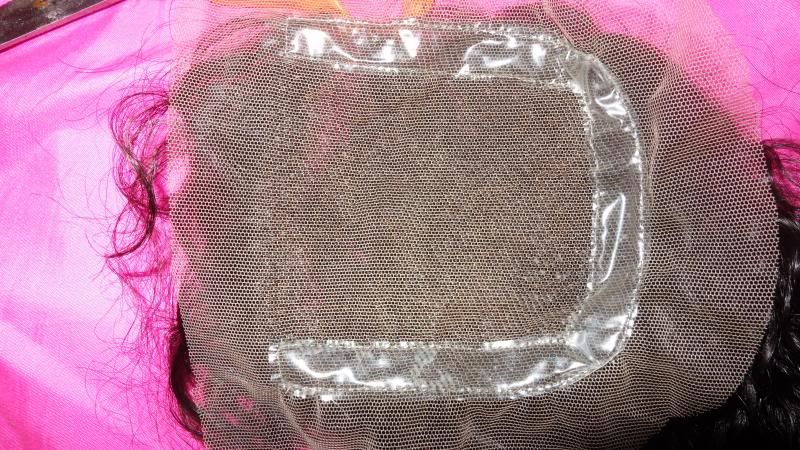 Bundles & closure after co-washing: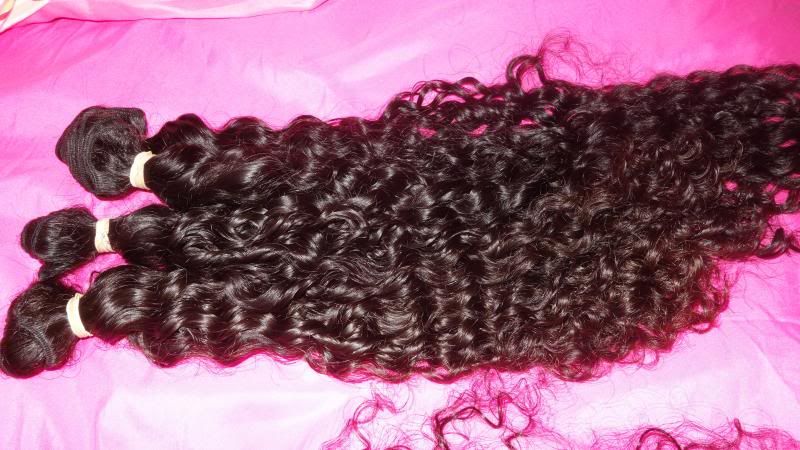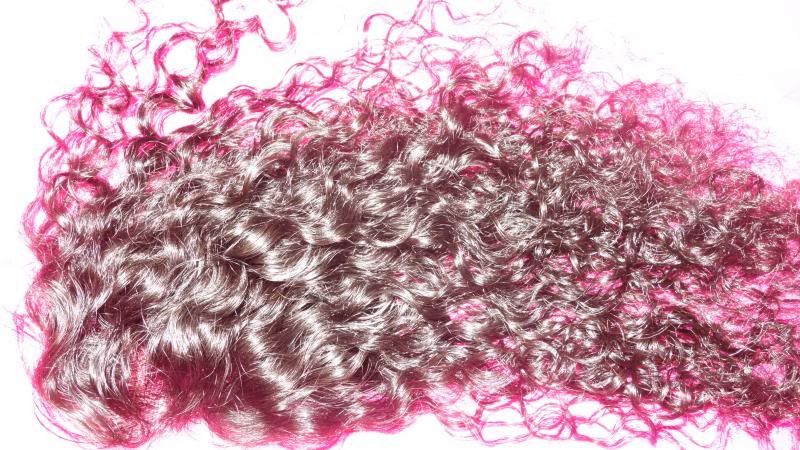 My completed wig:
Me wearing the wig: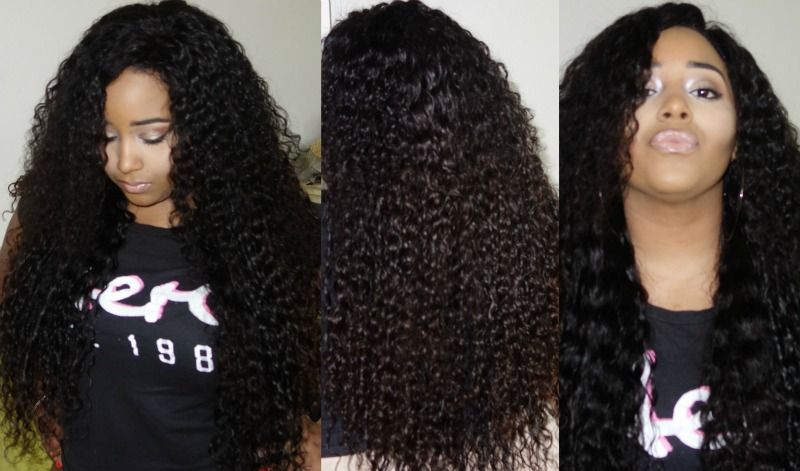 First look video for more information: