I been gone for a minute but I'm back with the jump off!
Ok ladies, let me just apologize for to all that have emailed me wanting the vendor to the last hair I made a thread on. I haven't been on here in forever so I am trying to catch up on those. Once again, to be fair to the vets I'm only giving out vendor info for junior members and up. It's not really fair for those who lurk and join to get vendor info, those who have been her for awhile have had to trial and error when it comes to vendors. I've tried tons of Aliexpress vendors, searched high and low. So no offense to the newbies. With that being said if I PM'd you on my last vendor, this is the SAME VENDOR! I just decided to try a different pattern.
Specs: 24, 26 and 28 inches. 14 inch closure (I paid about $362 for everything)
I normally wear 5 bundles but I was being cheap this time around and figured since it was deep wave/ curly I could get away with 3 bundles. When I first got the hair I was worried it wasn't enough...but it ended up being enough
The only thing I did was deep condition the hair in silicone mix for 2 hours and it was good to go
I can't give a really detailed review because I just installed the hair today. But I can say I didn't have shedding issues while deep conditioning (I sealed the wefts) and my stylist said she didn't experience any shedding while making the wig. I will update the hair for you girls as I go along, this is just to show the hair...but so far so good...but keep in mind, it's just day one. But I will say, if this hair is anything close to the quality from the last hair I had from this vendor it should be A+
Sooooo DRUMROLL, this is the Brazilian deep wave/ curly
This is the hair straight out the bag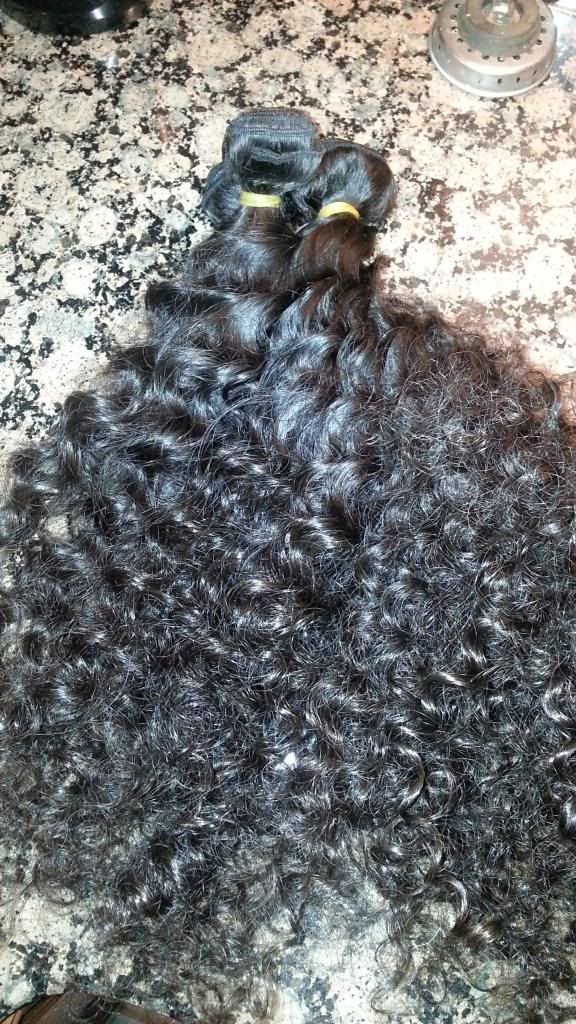 The hair soaking in silicone mix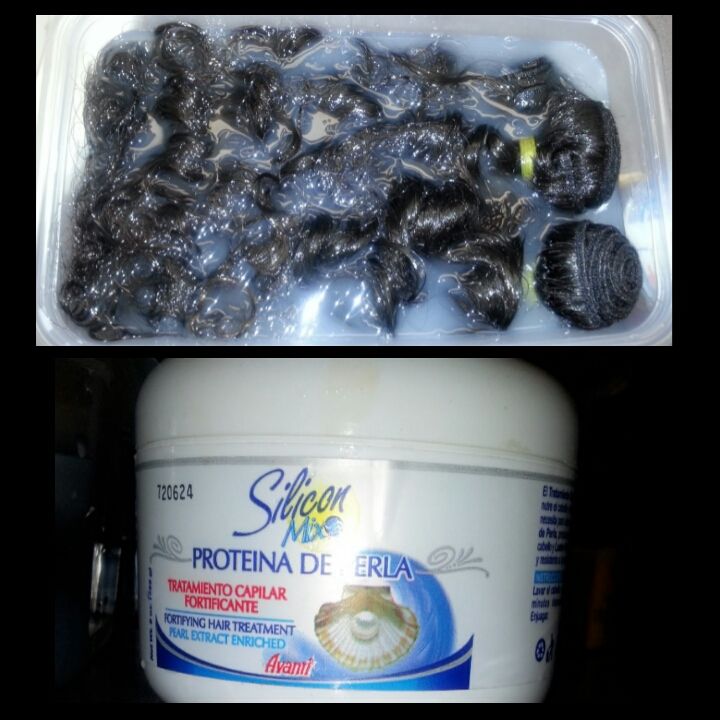 Hanging to dry
U-part wig installed (natural curl pattern)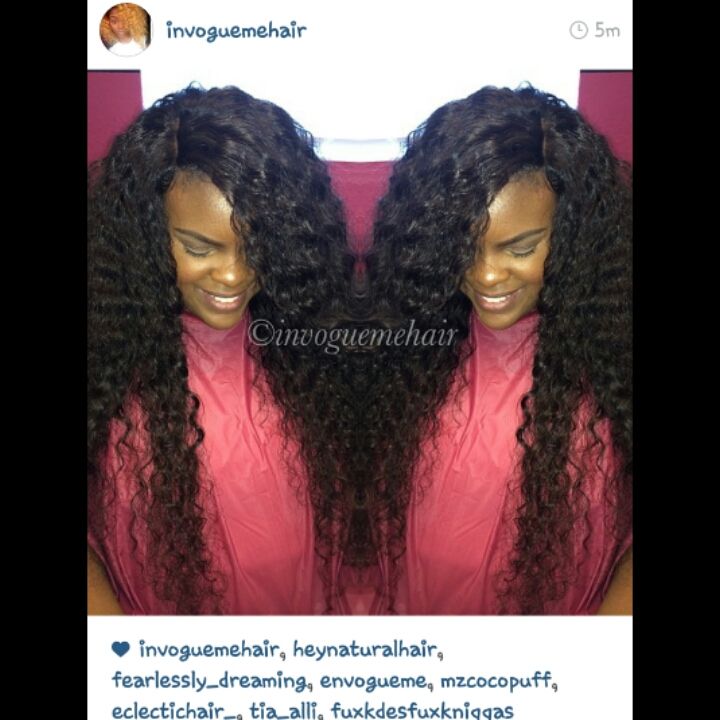 Close up of curl pattern (natural curl pattern)
I haven't worn deep wave/ curly hair in ages...tips are welcomed in regards to what I should use on the hair (light products) and how I should sleep with it.