Greetings! I have 2 bundles and a matching closure of Samba Curl from Impressive Hair. I received this hair last week and made a wig this weekend. Pretty hair, but I didn't think it fit me and I'm going for a more kinky curl. The two bundle are 16" and 18", the closure is 14". The closure matches this hair perfectly and the wefts are not cut. I have bleached the closure knots, sealed the wefts with HE101 Sealant, and dyed both the hair and closure soft black with Revlon Colorsilk.
I've taken the wig apart and will post pics as soon as I've rewashed, conditioned, and dried the hair. Below is a pic a backshot of the wig. Also adding a pic of the closure for density purposes.I l do lightly tweeze my parts (hate the straight line part look) but if you prefer a thicker part you can still achieve that with this closure as the density is probably around 90-100%.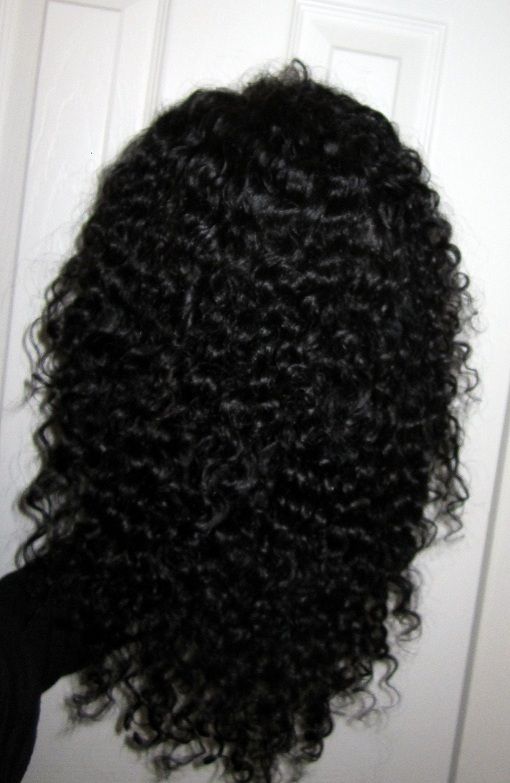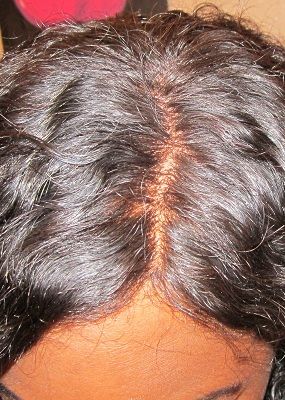 I've never worn the wig other than to try it on. I paid around 270. I know this is altered and touched hair so I know better than to come on here trying to get close to what I paid.
Asking price for the two bundles and closure are $200 including shipping. The vendor was nice enough to include a 1/2 bundle in case two wasn't enough. I did cut this 1/2 bundle but I will also include it to be used as filler hair. If interested do feel free to ask any questions you may have. I have sold on this board before.