Looking for a good home for this gal, she is a brand new custom color from ruth (backstory: ruth sent me the wrong stock unit originally and in the wrong color, so she suggeste i order a custom color/curl in a stock cap size....welp a few hundred bux more than i'd planned to spend later I ordered this unit...a month later i receive her.... ive ordered 4 ruth units and ever 18 incher has been around 22-24...well those were stock units....they measured to the T on this custom unit and when shes waved up shes only 16 inches....and the icing on the cake is no refunds on custom units SO.....Im looking to find her a good home. Ill be shipping her via USPS Priority mail w/ tracking number. If you have any questions.....PM Me
Ruths Custom Color Full Lace Wig.
vendor: Ruths Beauty Shop (tag still attached)
Hair type: Chinese (cuticles going in same direction)
18 inch (before they processed the wave) 16 with the wave
colors#30...looks like a dark caramel blonde or light caramel color
lace: transparent (cut in front but not back)
circumference 22.5 w/transparent stretch panel
baby hairs around perimeter
loose curl/wave
Density: medium to full
Ventilation: freestyle
knots: supposed to be bleached....but they aren't.
all in all shes beautiful....i love the color....the wave...she doesnt tangle....ive cut the the lace to try her on thinking i could ignore the length but nope
, so here she is in all of her glory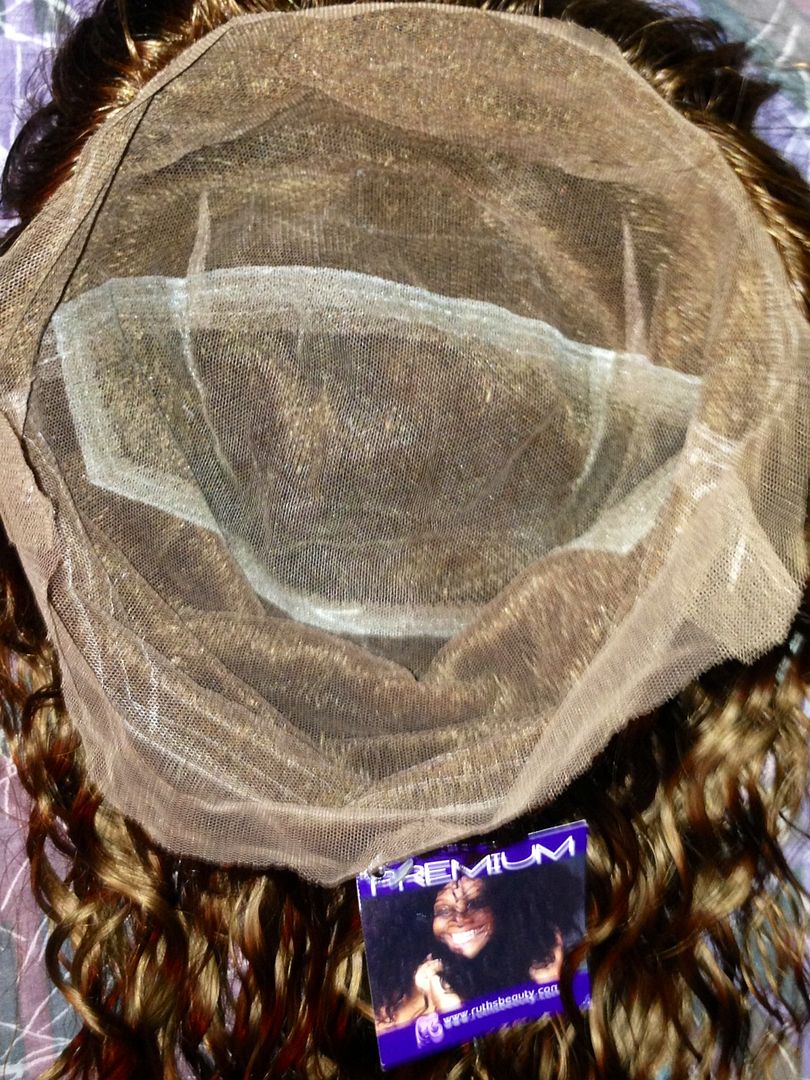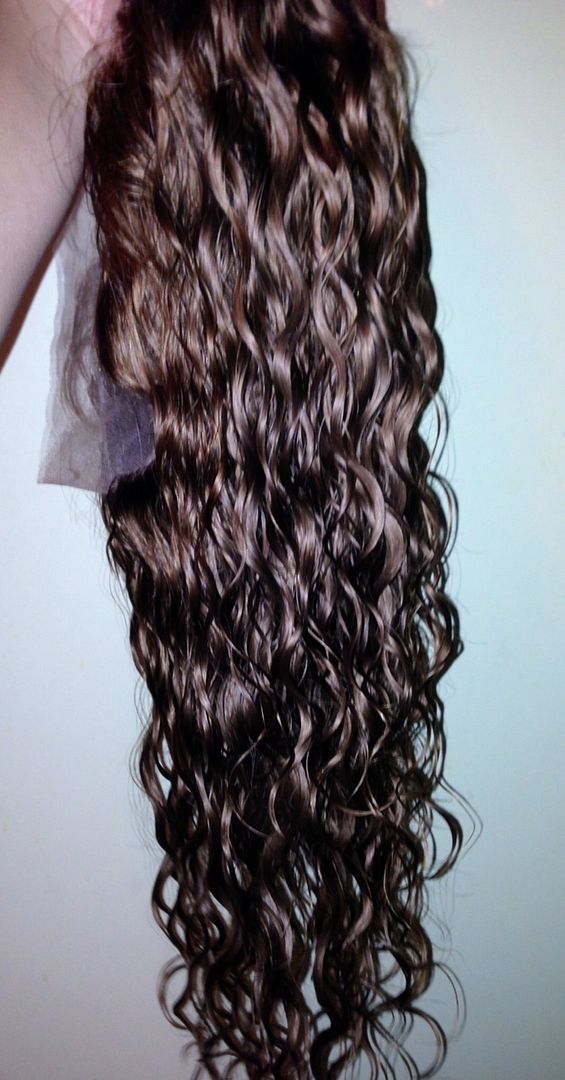 Edited by I<3Suomi - Jan 08 2013 at 11:41pm