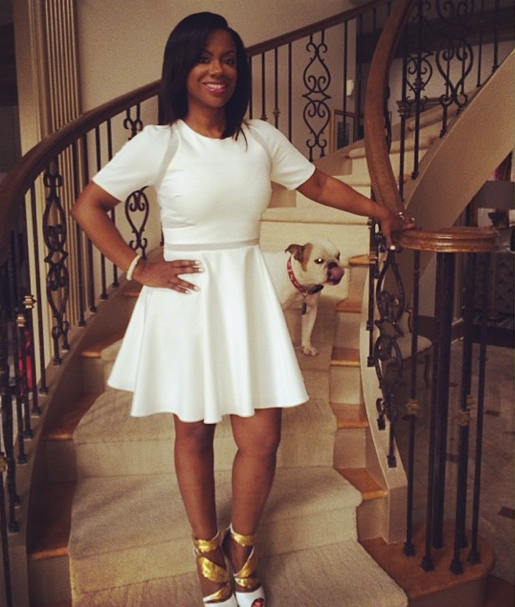 Kandi Burruss celebrated her upcoming nuptials yesterday with her "Real Housewives of Atlanta" cast mates, family, friends…and a stripper. Check the pics when you go inside…
Kandi is gearing up to walk down the aisle and yesterday she partied with friends and family to celebrate her pending nuptials to her fiancée Todd Tucker.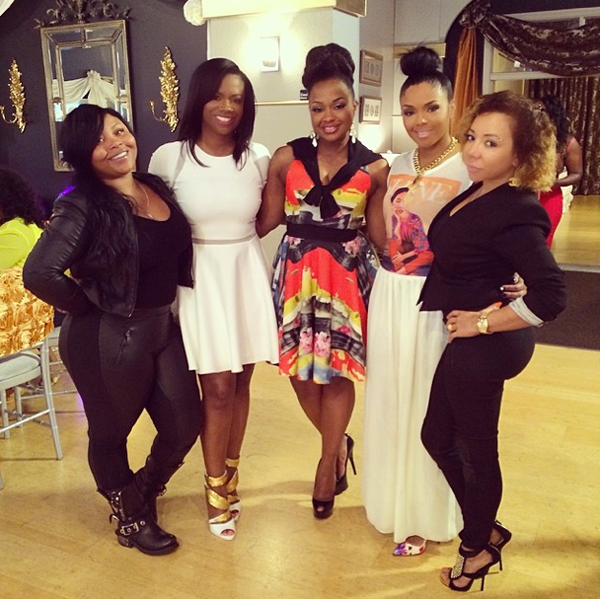 Tiny, Phaedra Parks, Rasheeda, Porsha Williams Shekinah and Marlo Hampton were there for the pre-wedding festivities.
And surprisingly, Kandi's mother, Mama Joyce was there too.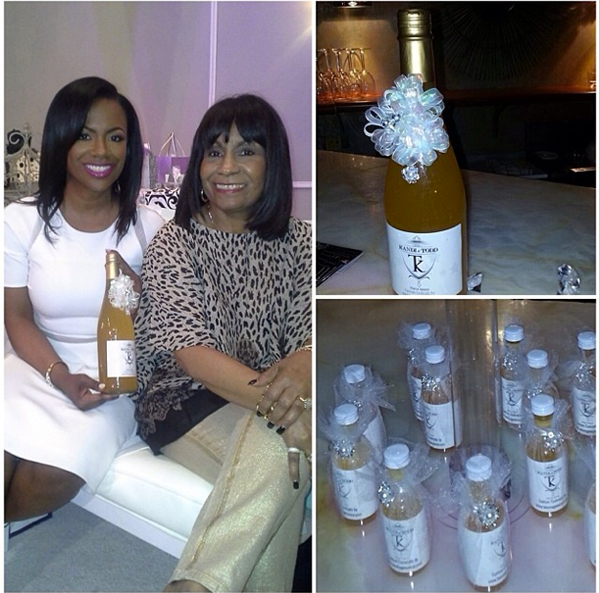 The bridal shower came complete with her own signature "Peach Kandi" cocktails, bottled with a personalized label. She also had customized miniature take home bottles for her party guests.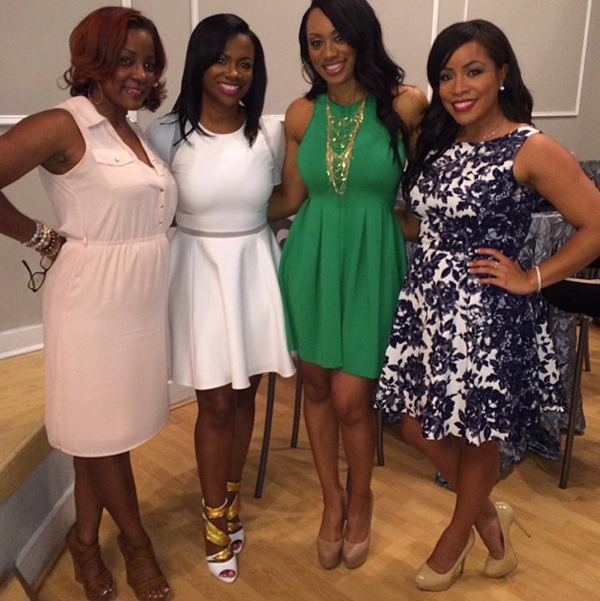 Kandi surrounded herself with her childhood friends she's known since middle school. She shared, "We've all been friends since the 6th grade! @meme0522 @camcambi & @reeceodum met at #RidgeviewMiddleSchool 26years ago. Wow... I've known them most of my life."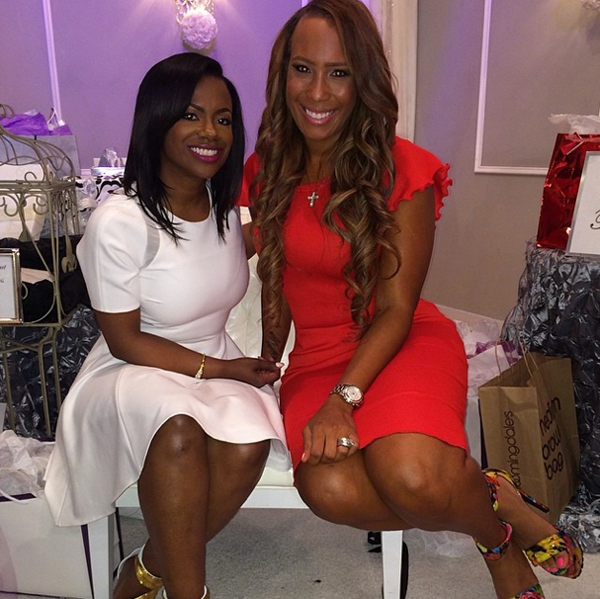 Kandi and her friend Chanita Foster (who oversees her Kandi Cares Foundation) posed for a pic.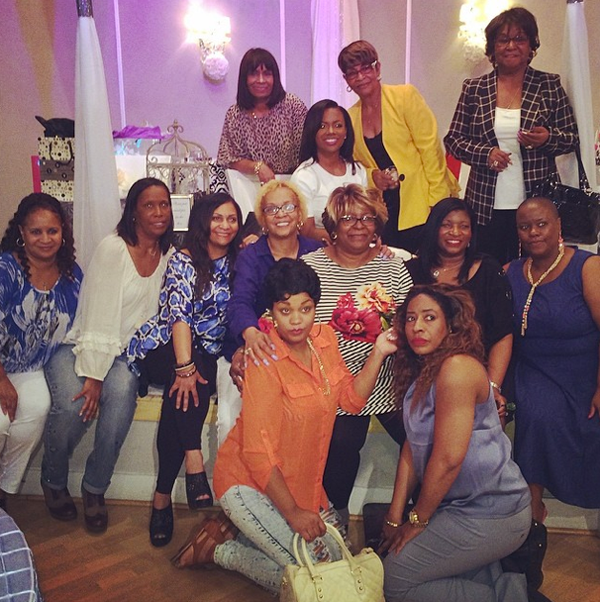 Group shot of Kandi's family having fun.
After the bridal shower, the ladies hit up the after party in a club for the bachelorette party where Kandi and friends enjoyed music, drinks and…a stripper.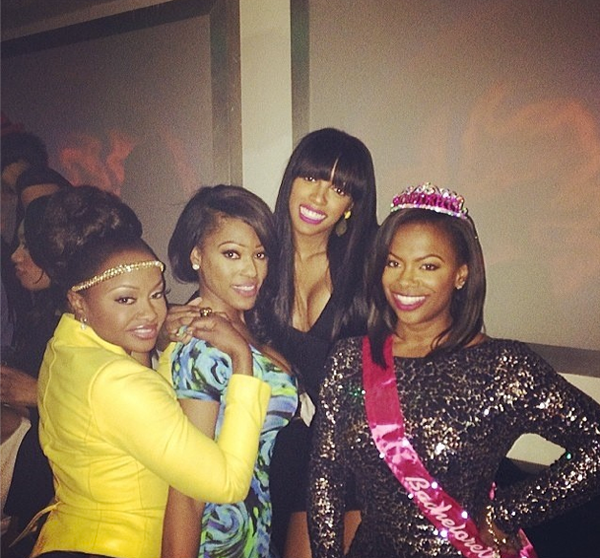 Well alright.
And the southern belle (Phaedra) got in on the donky booty bouncing, dancing to "Blow The Whistle" as Porsha smacked her behind:
< allowtransparency="true" ="http://instagram.com/p/mJ-tv_hJLI//" border="0" height="710" scrolling="no" width="600">
Fun times. Congrats Kandi!
Photos: Kandi's IG/Rasheda's IG/@camcambi