I've been meaning to post this for a while. I turned off the road into the gas station real wild one day. I was driving my ex's car and its a stick, I remember at the last minute that I needed some gas before approaching the bridge and damn near Tokyo drifted into the BP LOL. Everyone in the gas station was screaming Oh Sh!t!!! STOP! STOP!
As I screeched into position by the pump. I glance down to where people were gesturing and lo and be-damn-hold... Look what I find!
I backed up and boom here we go. That arm almost belonged to me! I checked she was breathing. I think the dope fiend lean just got the best of her.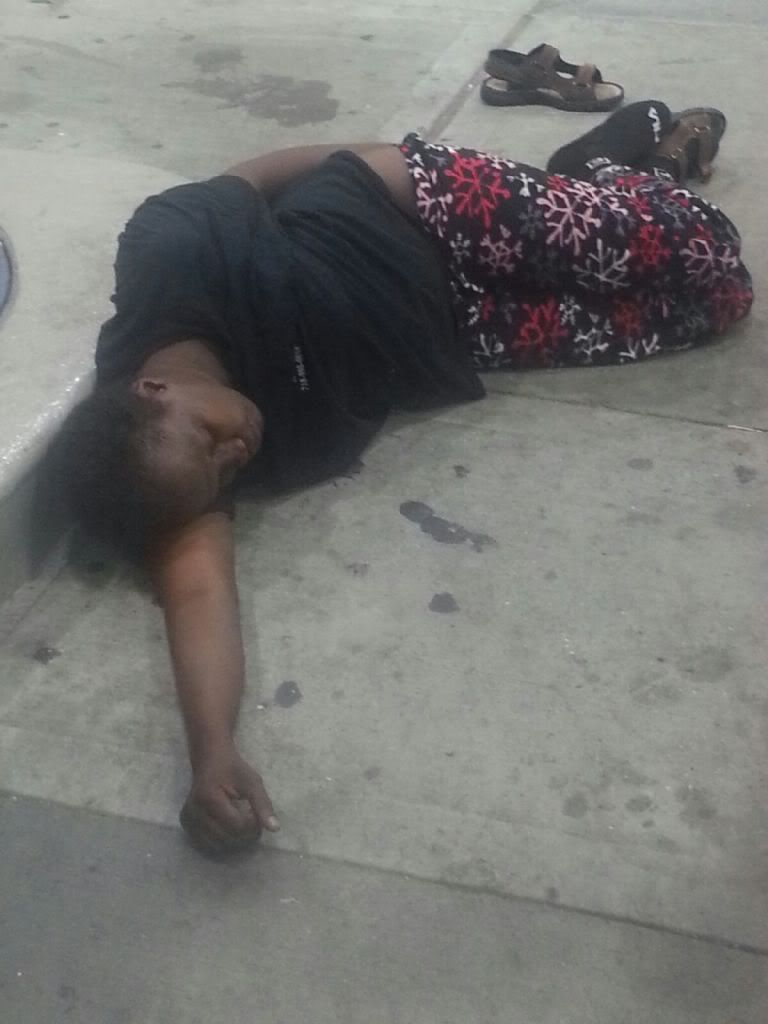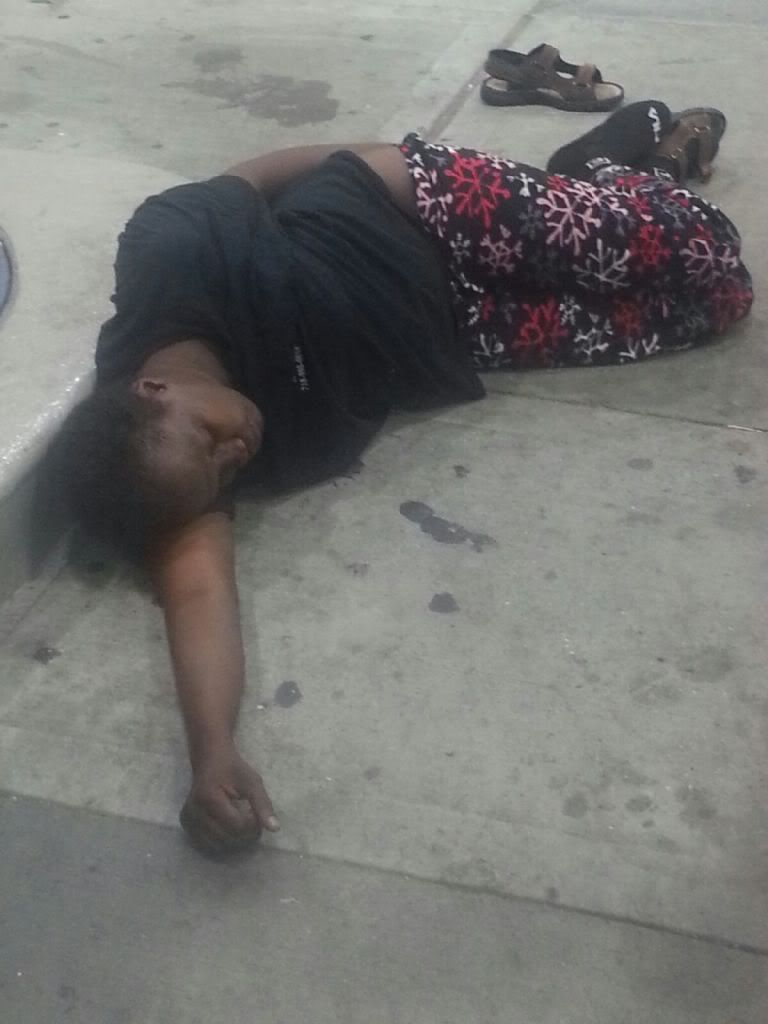 Entire Ass Just about hanging out!