sorry cherry...im about to mess up the nice pics you had going lmao. maybe nsfw...theres blood.
me and my latex: a true story
so i layered my neck about 4 or 5 times with some liquid latex. colored with foundation and set with powder.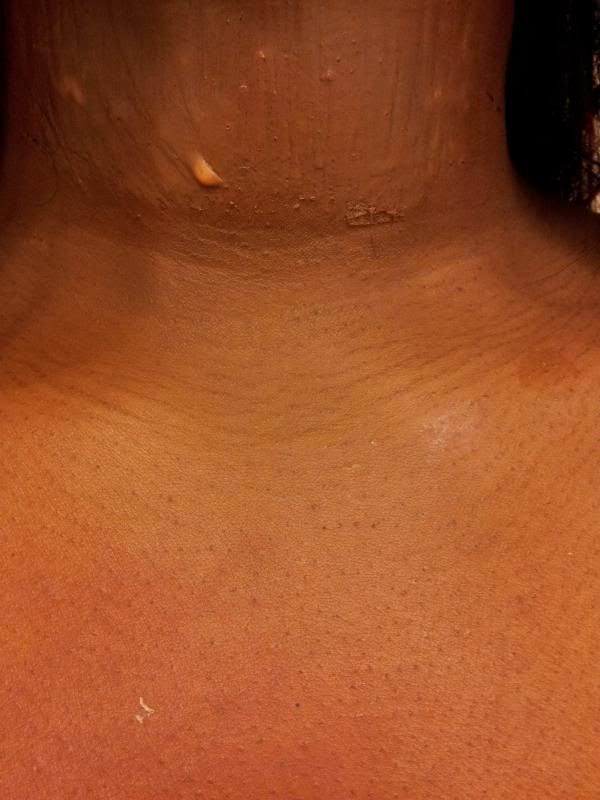 those lumps are from my sponge...it broke
remember when its drying try not to move or it will stick to itself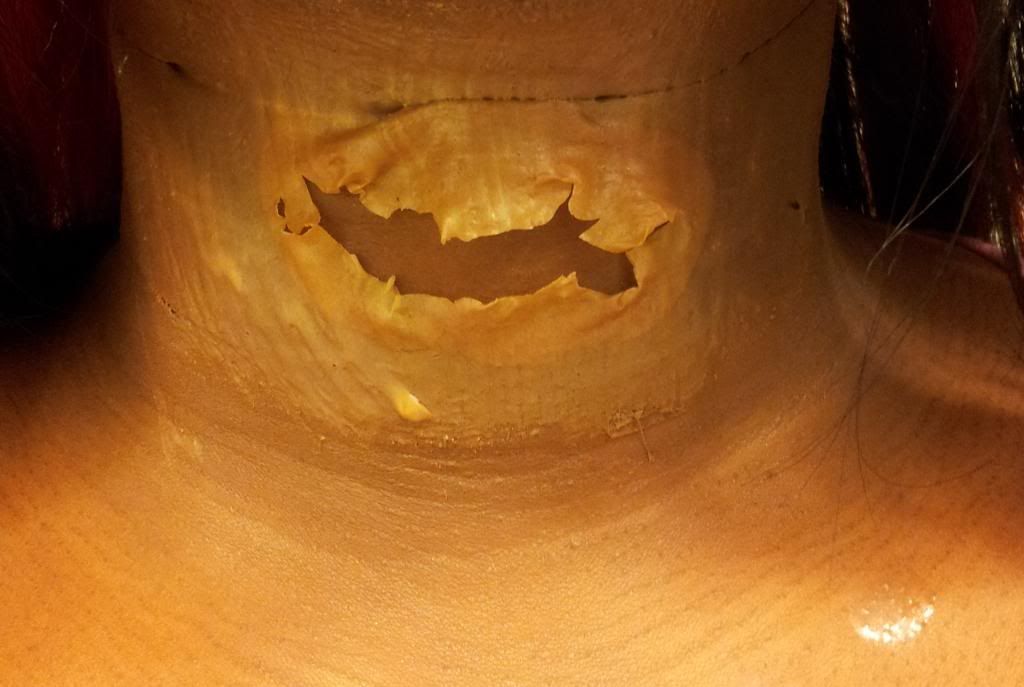 lmao use tweezers to make a small hole and rip.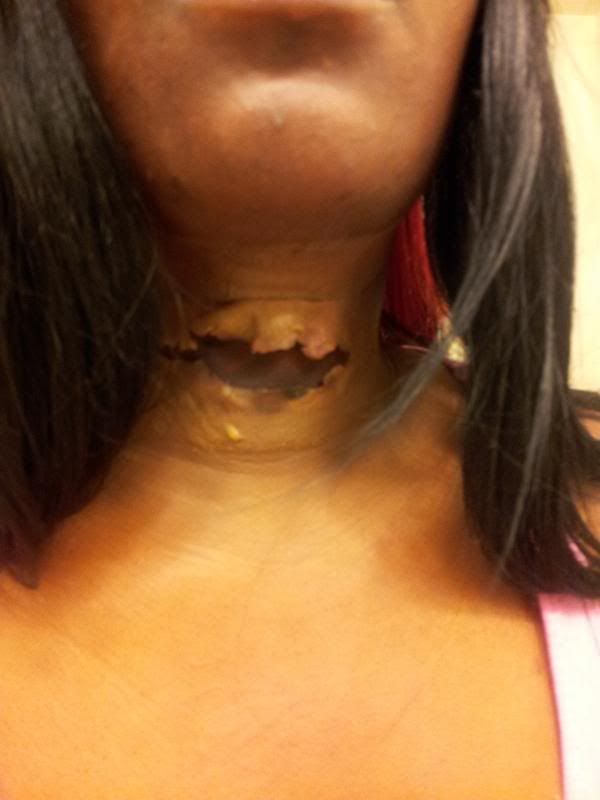 use red or blk face paint to color the wound. i used eyeshadow.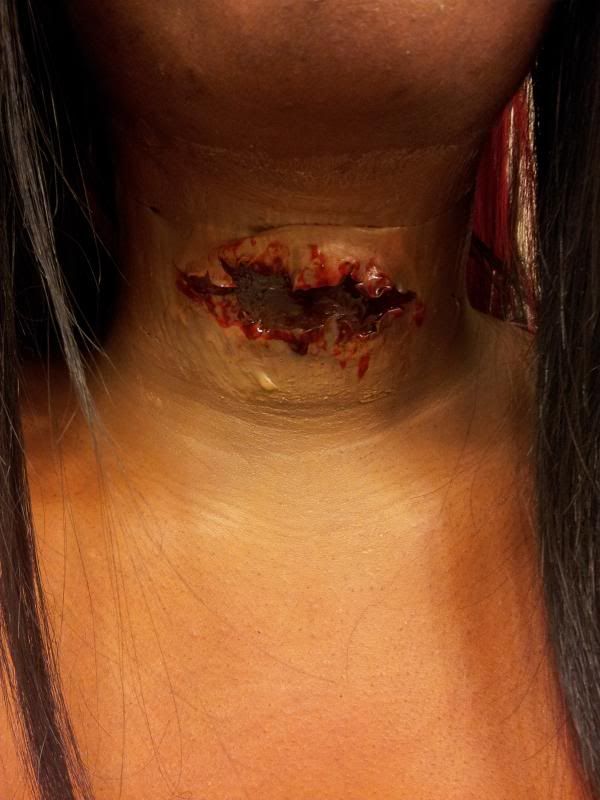 add blood inside and out...
then add more.
my skin is so colorful i cant find foundation that matches.
these lights are so weird..i look even more colorful