Hey, Ladies! Just checking in to share my initial thoughts on the latest addition to my hair stash. I have three bundles and a lace closure that I purchased from Queen Weave Beauty LTD. The package arrived very quickly. Ann shipped using DHL and it arrived in three days but *sidenote* what made me most excited was that DHL delivered it at 8PM during a flash flood and I thought they werent going to come lol. I got the Brazilian Loose Wave in lengths 22, 20 & 18 with the 12" closure only because 12 is the shortest closure they have.
First Look: The bundles didnt have a smell and looked decent out of the bag but the ends on the 22 looked crazy.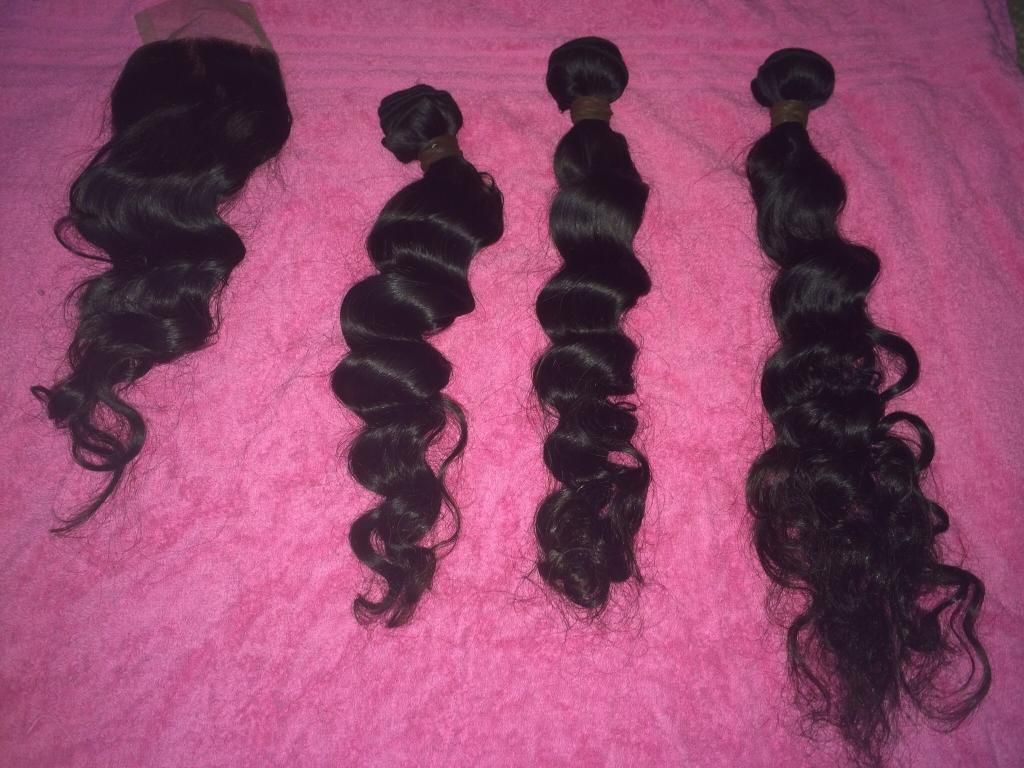 Close Up of the Ends on the 22' Bundle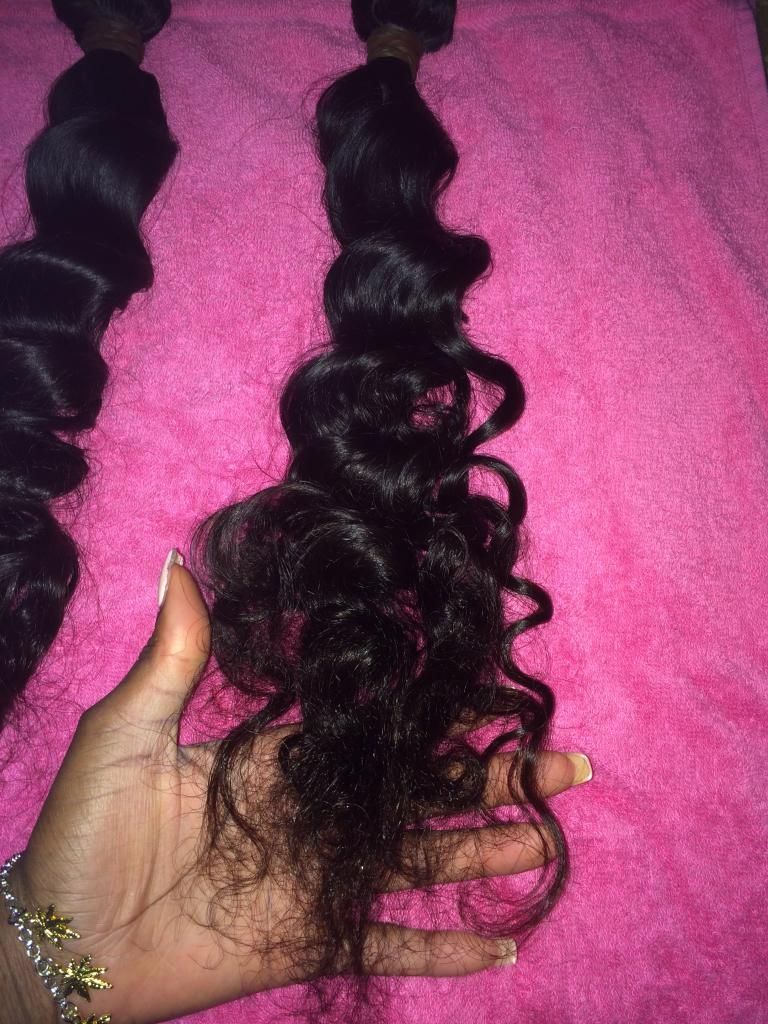 I find that these days bundles are getting smaller and smaller so I weigh all hair that I receive to know what Im really working with before I start making my wigs so Ill know what to expect as far as needing or not needing additional hair.. Sadly these bundles did not weigh their advertised 100g.
*All Weighed in GRAMS*
The 22" Bundle's Weight Below
The 18" Bundle's Weight Below
The 20" Bundle's Weight Below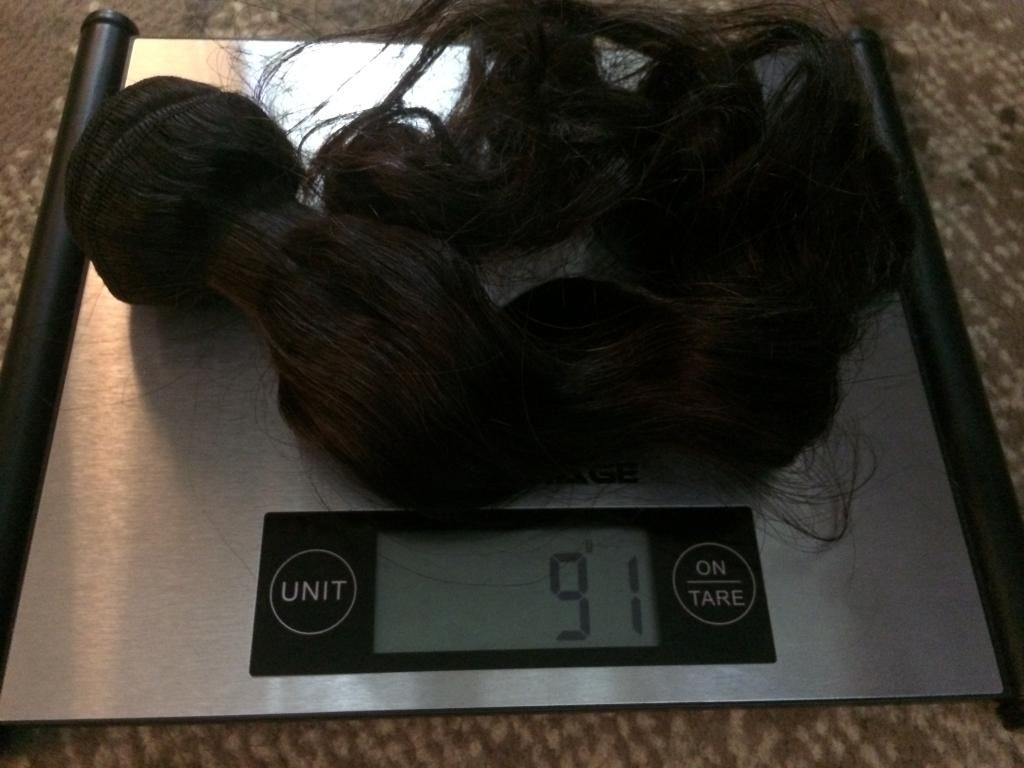 Closure Came A Tad Over-Bleached
After Shampooed and DEEP Conditioned
(Flash)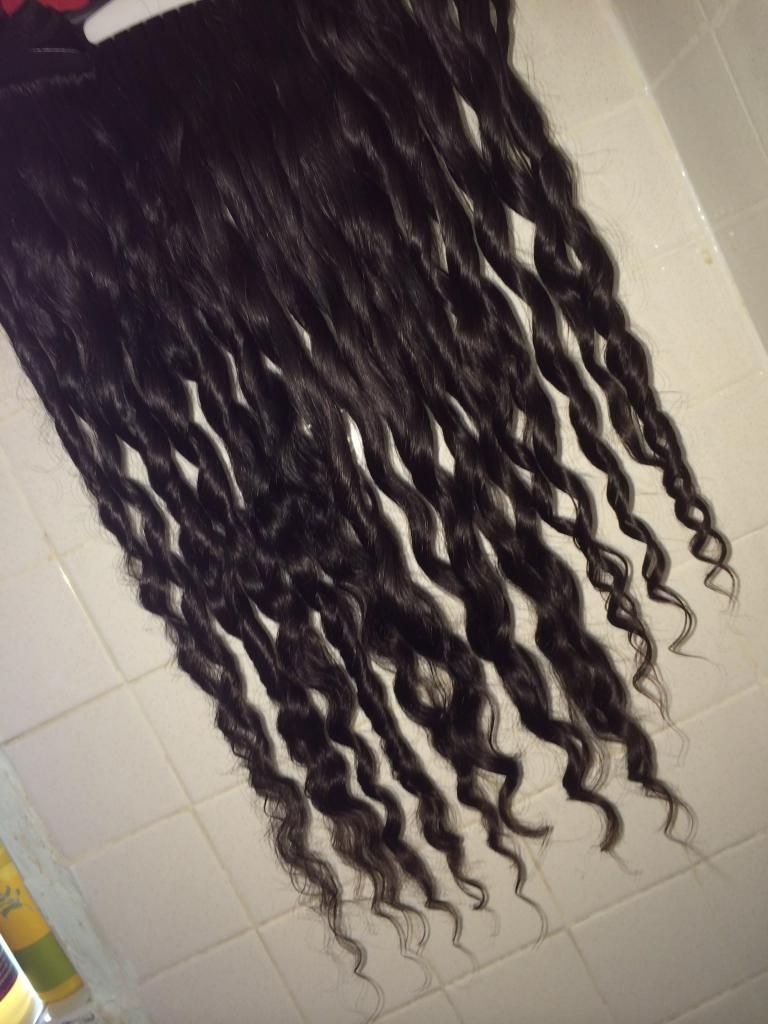 (Without Flash)
Close Up of the 22" Bundle's Ends - Im very happy about it
Final Unit: Wet
The three bundles even at two finger spacing was NOT enough to make a full wig with the closure so I had to add some of my own hair that I had in my stash to finish a good top portion of the wig, maybe 1/5th of the unit.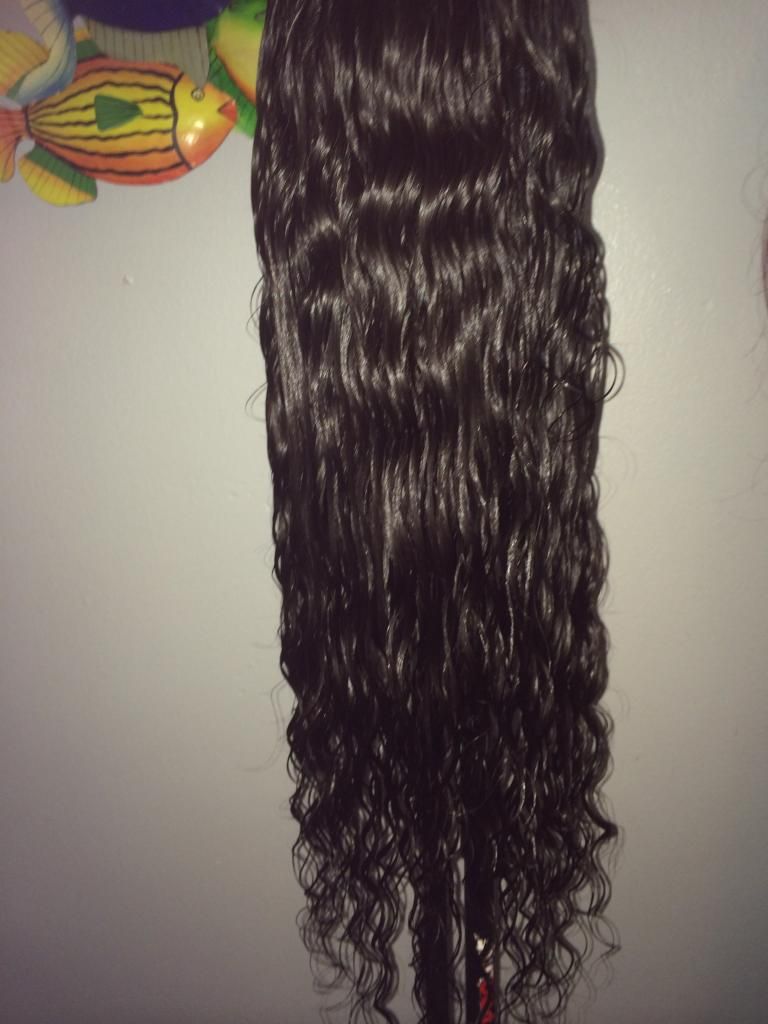 Final Unit: Dry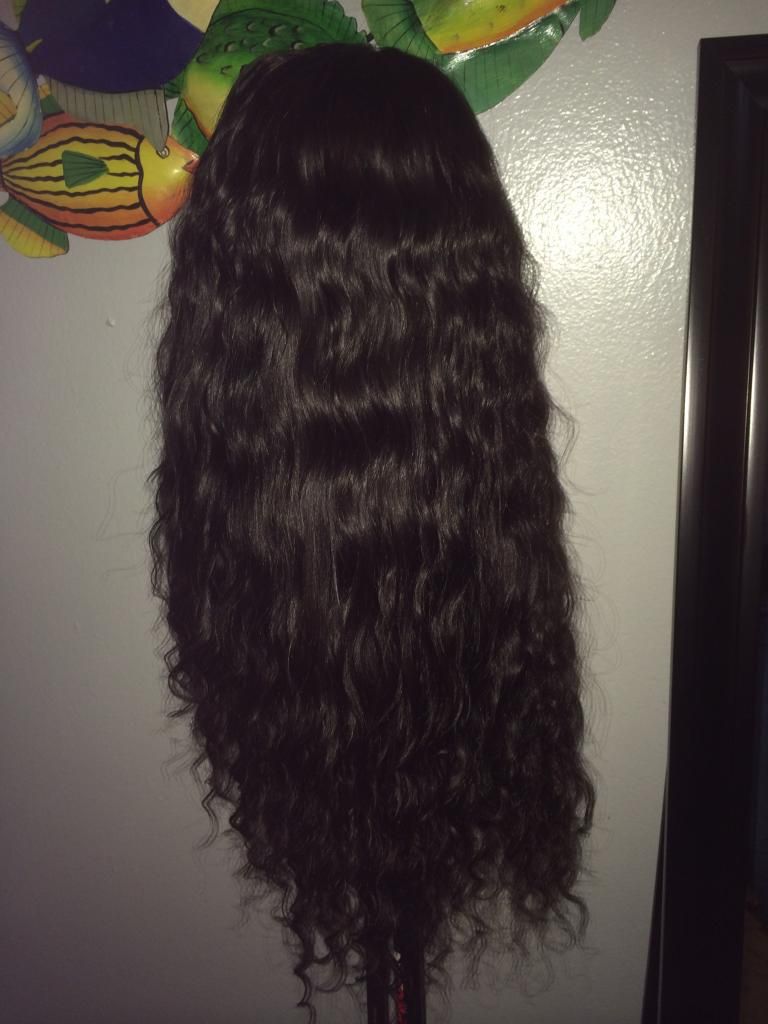 Ends: I like them now.
Closure:
Final Thoughts: Im going to color the unit and correct the closure before I wear it. So far the hair seems like decent hair and while I havent worn it to say how good or bad it actually is, the price point seems accurate for this hair and I believe what I expect from the hair it will do, but my expectations arent high either. Ill be back with the update after Ive colored and continuously worn it. Customer service was great as well so thats another plus. :)


Edited by ILOVEBEYONCE - Jun 14 2014 at 12:36pm