http://gawker.com/missing-3-year-old-found-inside-arcade-claw-machine-1563743705" rel="nofollow - Missing 3-year-old Found Inside Arcade Claw Machine
Jay Hathaway
http://gawker.com/missing-3-year-old-found-inside-arcade-claw-machine-1563743705" rel="nofollow -

-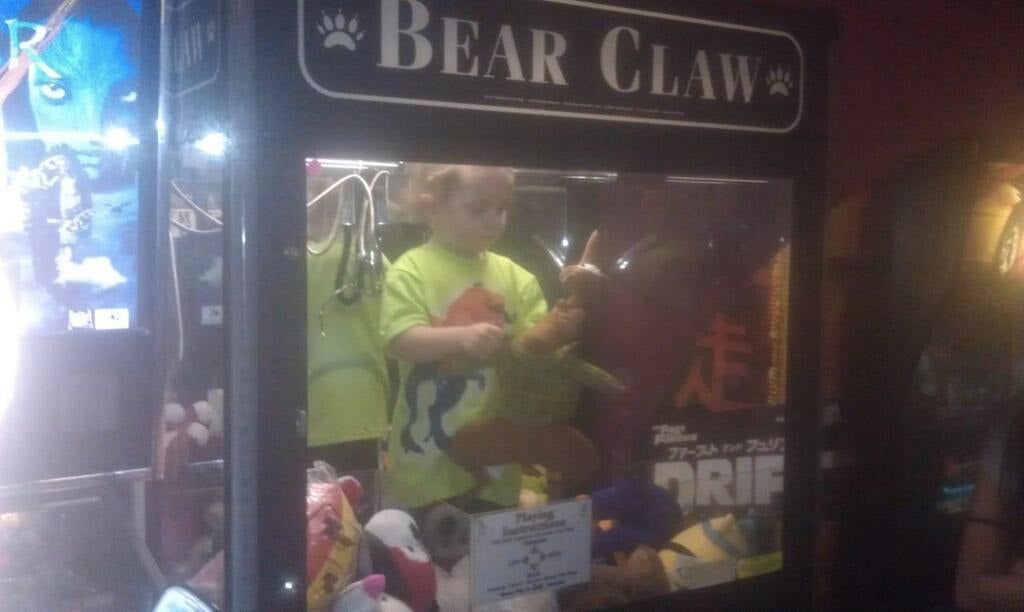 Expand
A missing 3-year-old boy was found playing with the toys http://www.wowt.com/home/headlines/Missing-Boy-Found-Inside-Claw-Machine-255379071.html" rel="nofollow - inside a claw machine at a bowling alley Tuesday.
A customer at Madsen's Bowling and Billiards in Lincoln, Neb., spotted the toddler and told employees, who called in police and the vending machine company that services the claw to help get the boy out.
Meanwhile, the child's mother, 24, had also called police after realizing her son had escaped through an unlocked apartment door while she was in the bathroom.
The boy was safely freed from the claw machine and returned to his mom, who police say acted quickly and appropriately.

http://gawker.com/missing-3-year-old-found-inside-arcade-claw-machine-1563743705