http://gawker.com/man-caught-having-sex-with-pit-bull-in-yard-by-horrifie-1537650033" rel="nofollow - Man Caught Having Sex With Pit Bull in Yard by Horrified Neighbors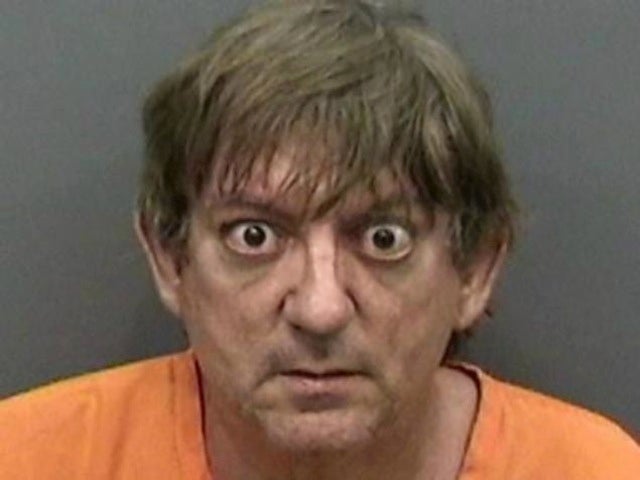 http://gawker.com/prettymuch-what-id-expect-a-pitbull-
-to-look-like-1537726295" rel="nofollow">1 http://gawker.com/i-thought-marty-feldman-was-dead-1537727102" rel="nofollow - 2 http://gawker.com/id-be-more-surprised-if-a-guy-who-looked-like-this-wasn-1537727938" rel="nofollow - 3 http://gawker.com/heres-my-shocked-face-1537738021" rel="nofollow - 4 http://gawker.com/if-you-had-to-be-shagged-by-anything-with-this-face-you-1537744431" rel="nofollow - 5 ... http://gawker.com/man-caught-having-sex-with-pit-bull-in-yard-by-horrifie-1537650033#" rel="nofollow - 10
A man http://www.nydailynews.com/news/national/fla-man-arrested-sex-pit-bull-yard-report-article-1.1712069" rel="nofollow - was arrested on Wednesday for allegedly having sex with a pit bull in his front yard while his terrified neighbors yelled at him to stop.
Tampa, Fl. police arrested Bernard Marsonek, 57, after one of the shocked neighbors called 911.
"When officers arrived on scene, they were greeted by a small crowd of residents who were disturbed by their neighbor's activity with the dog," a police spokesman http://www.myfoxtampabay.com/story/24892576/2014/03/05/man-accused-of-sex-with-pit-bull" rel="nofollow - told Fox13. "Several of the witnesses stated that they yelled at the suspect to stop, but he ignored their commands."
Police searched Marsonek's home, where they found a gun, ammunition, and eight pit bulls.
Marsonek, a convicted felon, faces charges of sex with animals, cruelty to animals, and illegal gun possession. He was released on $17,500 bond.
If this story sounds familiar, that's because several http://gawker.com/5985894/woman-caught-having-sex-with-pit-bull-in-backyard-undeterred-by-presence-of-police-officers" rel="nofollow - similar http://gawker.com/man-gets-15-year-jail-sentence-for-having-sex-with-his-480082925" rel="nofollow - crimes have occurred over the past year.