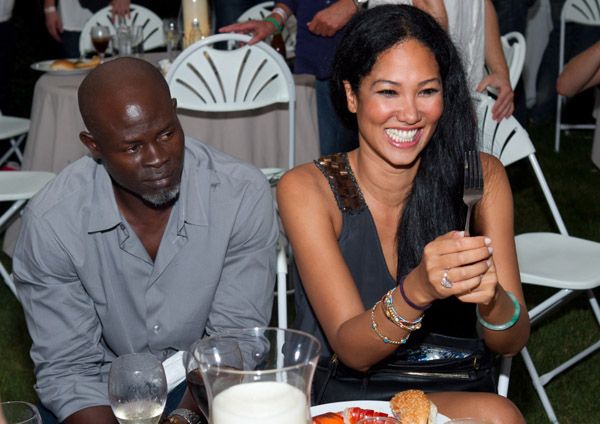 So...Kimora & Djimon Housou have admitted to calling it quits http://theybf.com/2012/11/19/split-on-deck-kimora-djimon-hounsou-mum-on-new-breakup-rumors?utm_source=twitterfeed&utm_medium=twitter" rel="nofollow - after a second round of split rumors hit the net this week. And not only that, they've finally answered the age old question if they actually got married legally. Check out what Kimora had to say about it inside...
Back in June, when http://theybf.com/2012/06/06/rumor-control-russell-simmons-says-kimora-djimon-are-just-fine" rel="nofollow - rumors started that Kimora & http://theybf.com/2012/11/21/kimora-lee-simmons-confirms-split-from-djimon-hounsou-says-they-were-never-married#" rel="nofollow - Today, they admit they've indeed been split for months. AND that they were never "married" in the first place. Kimora tweeted this evening:
There have been quite a few hurtful rumors circulating. The truth is Djimon+I have been separated for some time. We have remained happy, loving, co-parenting friends+family. We all have much to be thankful for. #HappyThanksgiving
Djimon's rep told http://www.people.com/people/article/0,,20650640,00.html?xid=rss-topheadlines" rel="nofollow - People that the couple of 5 and a half years were never legally married:
"Djimon Hounsou and Kimora Lee Simmons have officially separated after 5½ years. Though never married, they have one child together, Kenzo Lee Hounsou, who is 3½ years old."
Not quite a Brandy fake marriage situation...but a bit misleading nonetheless. Especially given that Kimora kinda takes his last name on her official Twitter account as well.
Oh wells. We wish each of them the best....and we know they'll continue to be a big happy family despite the breakup.