http://www.crunktastical.net/2012/11/11/worst-dressed-2012-soul-train-awards/soul12/" rel="nofollow">
http://www.crunktastical.net/2012/11/11/worst-dressed-2012-soul-train-awards/red-carpet1/" rel="nofollow">
Sorry about the watermark...
The menses did aight...
2012 Soul Train Awards: Couple Shorty Da Prince & Paigion Of "106 & Park" BOO'D UP, Lil Mama STEPS Her Game Up, Fantasia's NEW BOD & More
Nov 09 | by http://theybf.com/users/natasha" rel="nofollow - Natasha
All kinds of surprises hit the red carpet of the 2012 Soul Train Awards last night in Las Vegas. From "106 & Park" hosts Shorty Da Prince & Paigion finally confirming their couple-status to Lil Mama making a head turning entrance (in a good way) to blasts from the past like Karyn White & Jody Watley.
We've got all the red carpet arrivals inside....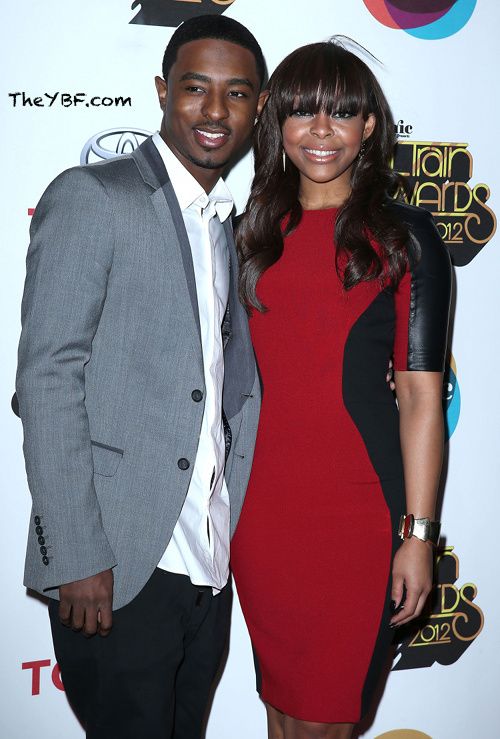 Well this explains why they ran a collabo internet campaign to become the newest hosts of BET's "106 & Park." Shorty Da Prince & Paigion have been a couple for years, as we've learned from sources who have known them at their past job. And last night, at PH Live at Planet Hollywood Resort & Casino at the Awards show, they put their coupledom on display for the first time.
The twosome were boo'd up on the carpet and at the show all night....and made it known they have indeed been a couple for a while. Interesting.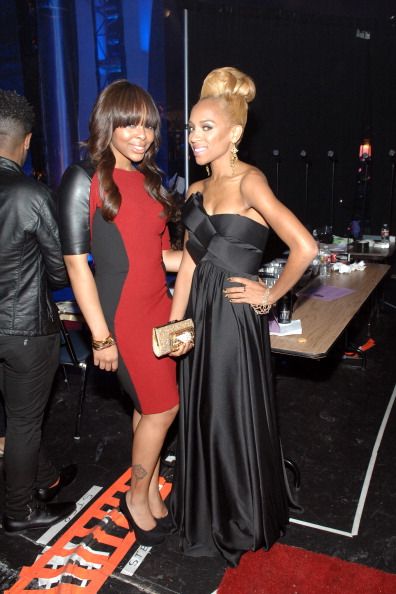 Paigion, in a contour leather sleeved dress from Zara, kicked it backstage with rapper Lil Mama. And dare we say it....we had to do a double take! Chick stepped her game ALL the way up: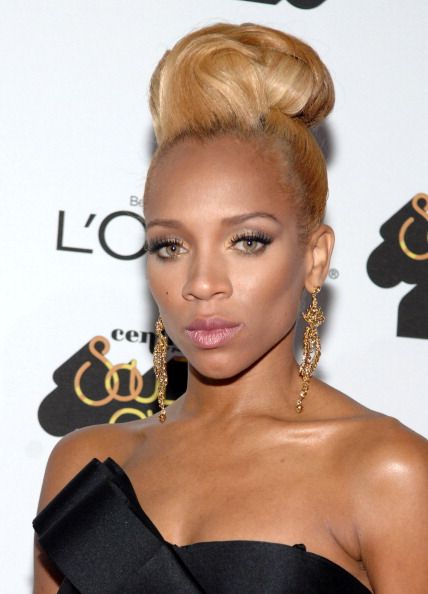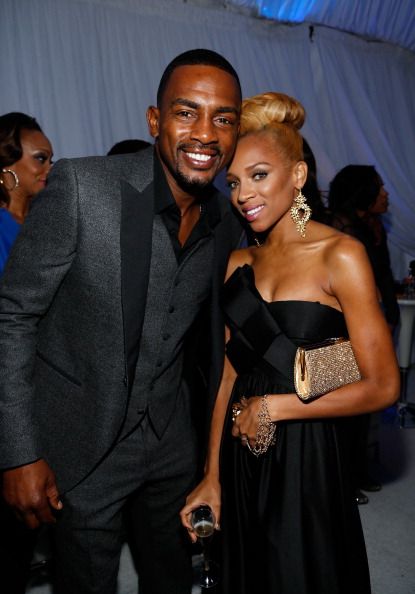 Maybe it's the new blonde hair or good makeup (finally) or appropriate grown-up strapless gown she's wearing that's softened her look...but chick looks great. Mad props to her styling team. Hope she keeps it up!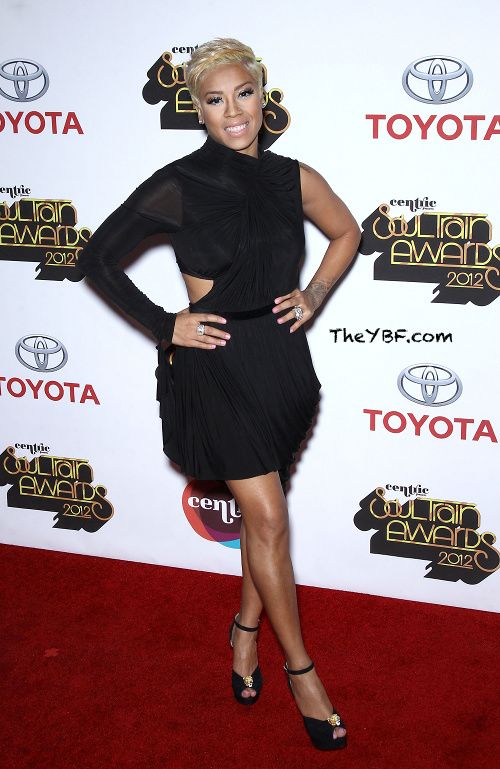 Another blonde bombshell last night was Keyshia Cole. She rocked her ankle strap Charlotte Olympia heels with a little black one-sleeved cut-out Alexander Wang dress. Nice look for her.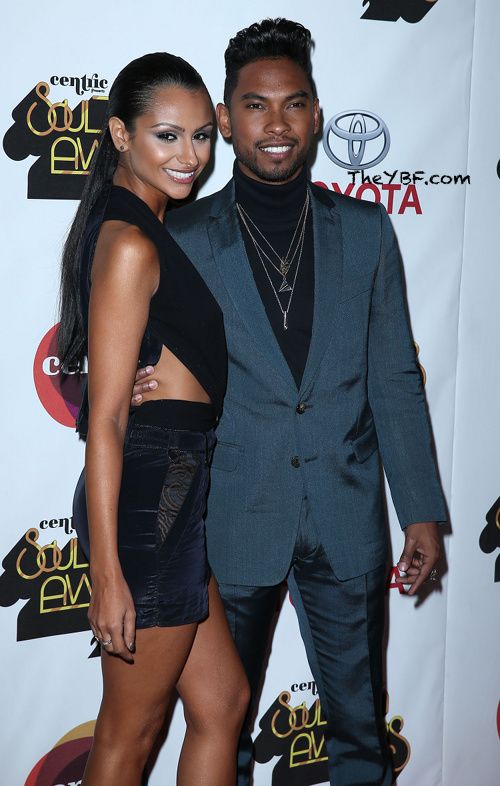 Miguel brought Nazanin Mandi, his long time model girlfriend, along on the carpet with him.
Hey New Edition.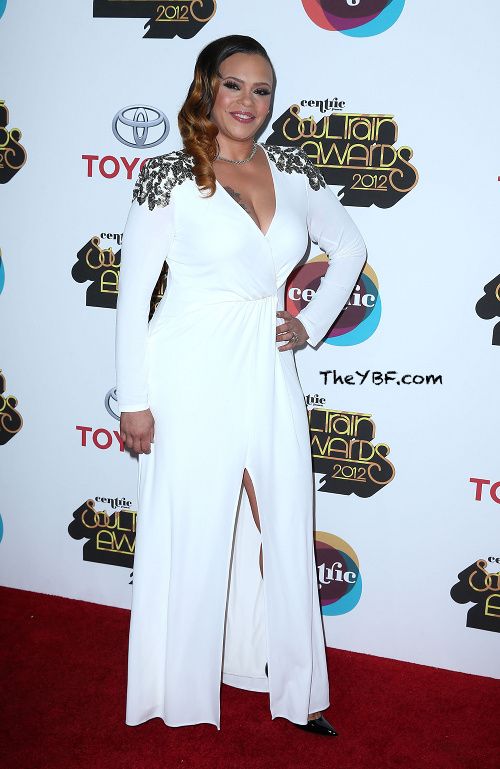 Faith Evans looked fab in a white front slit long sleeved dress with embellished shoulders. Wish she would have worn sandals to soften the look even more.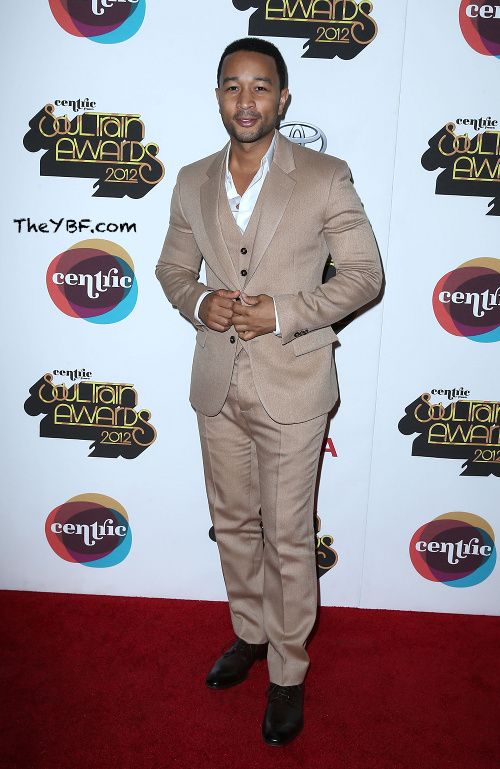 John Legend was flying solo as his fiance Chrissy was off shooting an ad campaign.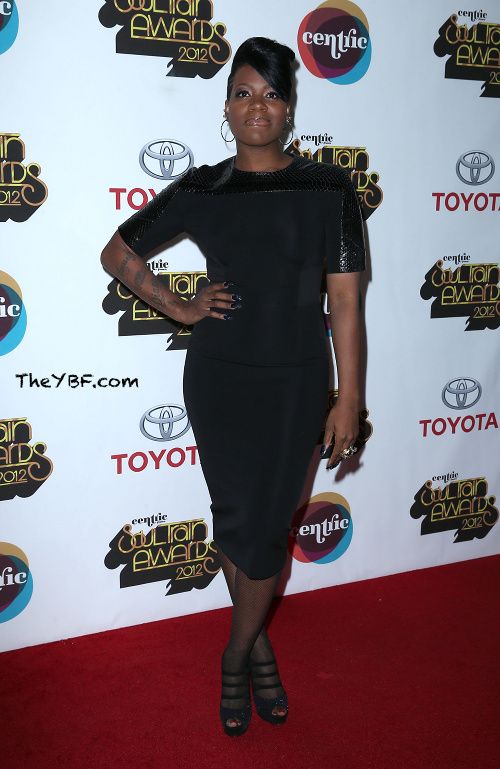 Fantasia has been working out extra hard these days. So she showed off her new bod on the carpet last night. She could have done without the tights in Vegas and been a little more revealing instead of church lady, but she looks good nonetheless....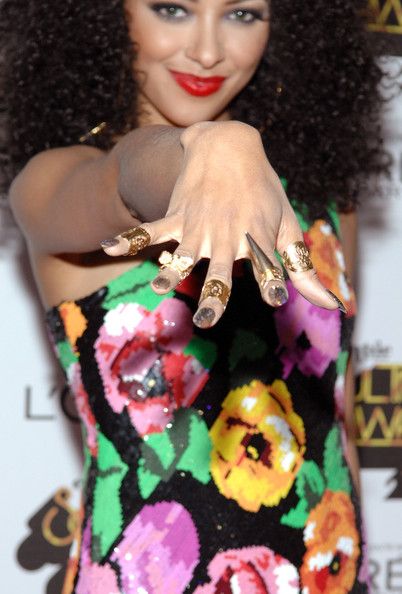 The newly engaged "Vampire Diaries" star Kat Graham kept it extra colorful as always in a floral one shoulder dress with a sexy mile-high slit.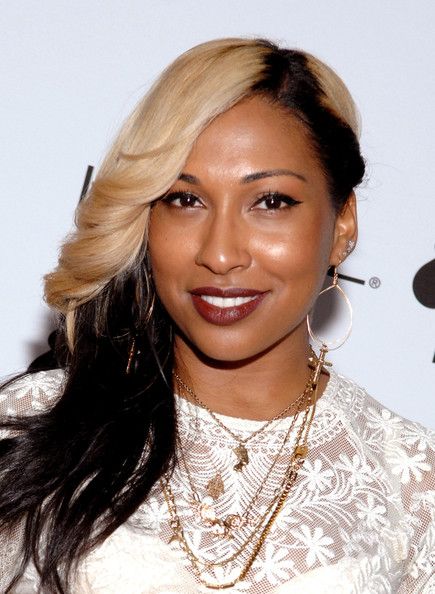 Melanie Fiona was on trend with a mini lace white dress from Isabel Marant and a pair of extra hot Versace gold booties. She paired her look with a vintage eel skin clutch.
Elle Varner kept it chic in a black & white peplum dress.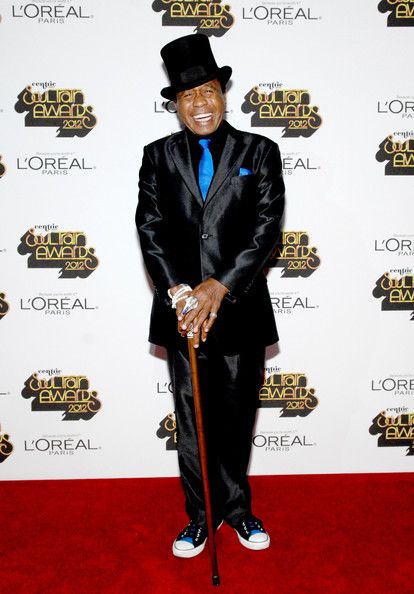 Ben Vereen looked like he was off to the Big Top.
Ne-Yo was on hand to promote his R.E.D. album.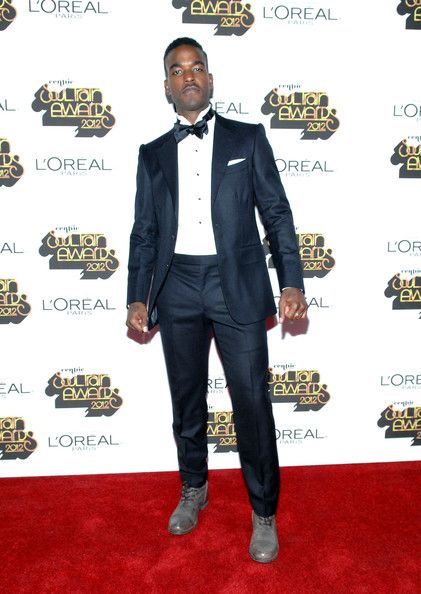 Luke James kept it dapper in his tailored look and bowtie.
Debra Lee is still pulling from her daughter's closet we see.
Angie Stone has been looking great even years after her stint on "Celebrity Fit Club." If only she could have chosen a better look for the formal occasion.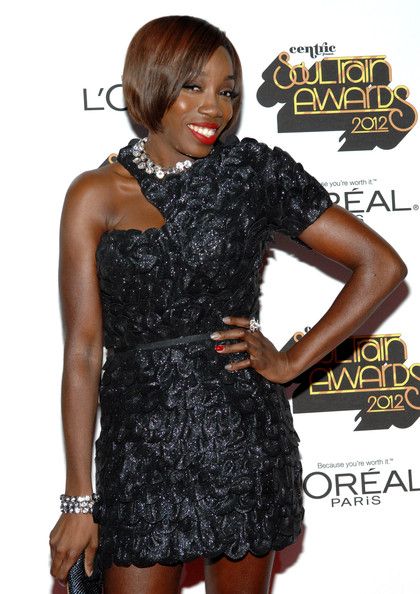 Estelle rocked a textured one sleeved black mini dress. We're not mad at it.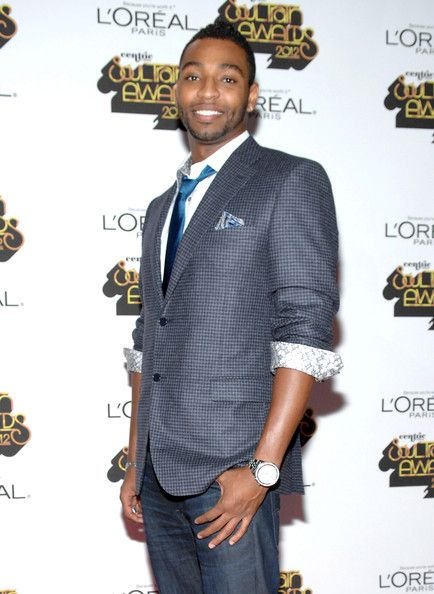 Olympic gold medal swimmer Cullen Jones made his way to the carpet.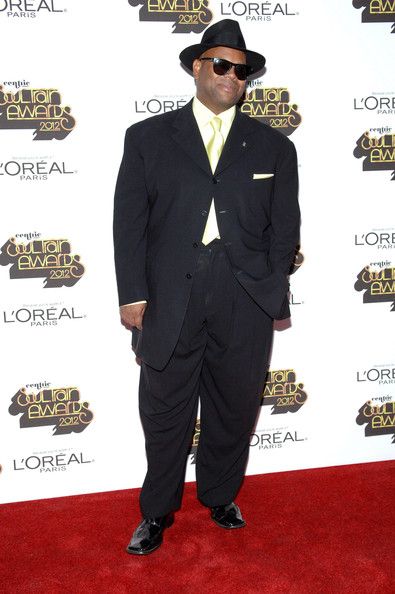 Jimmy Jam flew solo on the carpet.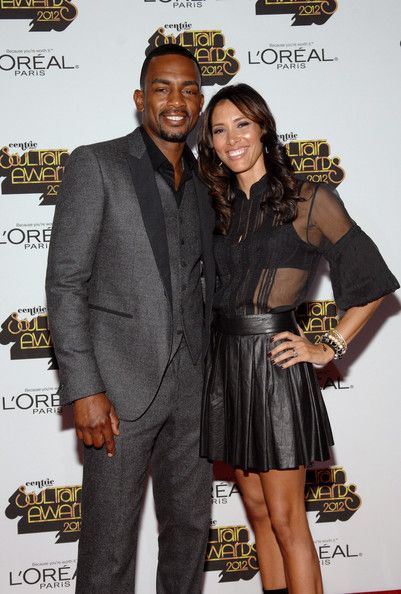 Bill Bellamy brought his wife of over 10 years, Kristen. Cute couple.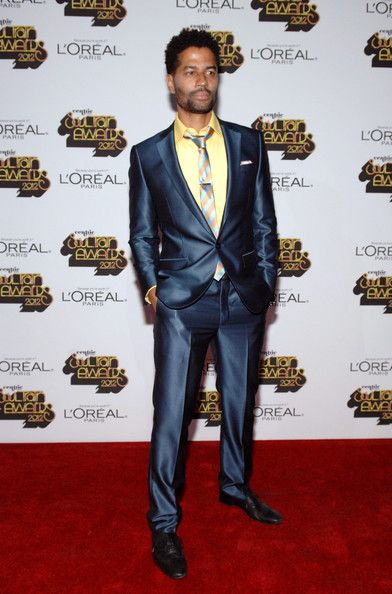 Eric Benet was getting his sexy Prince-like stare on.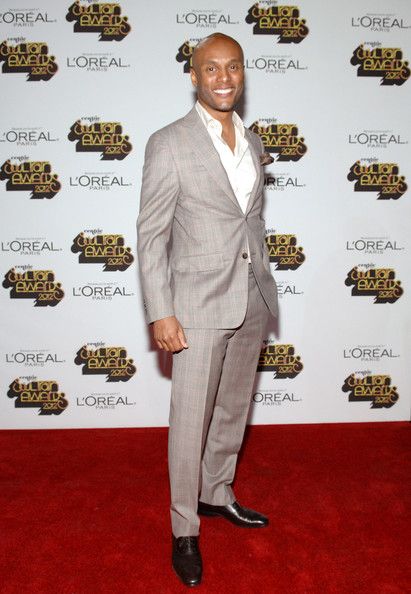 Kenny Lattimore was there looking like he doesn't age.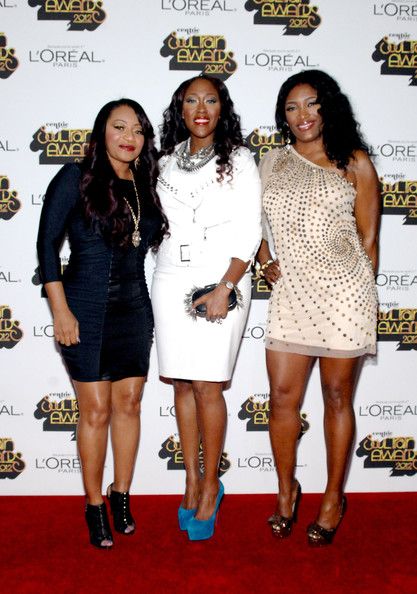 SWV looked fab for the red carpet appearance. Loving that the ladies are still in the mix.
Alesha Renee tapped into her animalistic mood.
MC Lyte proved she doesn't age either. Work.
Loving Goapele's chic white jumpsuit. Perfect metallic belt and shoes to pair.
Elise Neal must have found Toni Braxton's old "Unbreak My Heart" video dress.
Jody Watley is still fierce.
Karyn White is still a diva. The original "Superwoman" donned a young look for the carpet as she promoted http://theybf.com/2012/10/02/remember-her-karyn-white-gears-up-for-a-come-backnew-show-new-%E2%80%9Ccarpe-diem%E2%80%9D-album" rel="nofollow - her upcoming comeback album, Carpe Diem .
Anthony Hamilton hit the carpet.
Marsha Ambrosius rocked a leather pencil skirt and cute Varsity jacket for the carpet.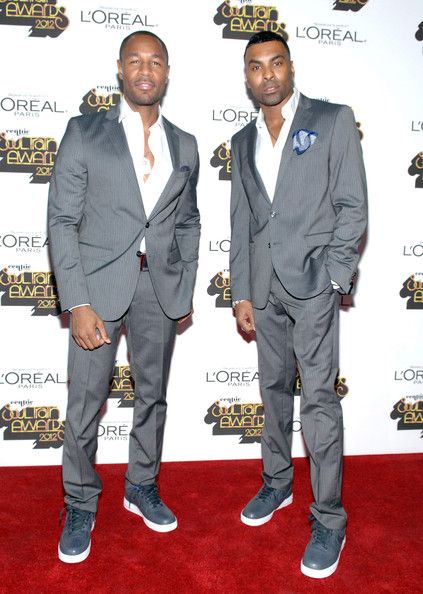 And TGT was 2/3 complete--Tank & Ginuwine hit the STA's but Tyrese was missing. Looking good fellas.