Do you think the University was wrong for requiring a single woman to not have "overnite guests" as part of her contract? Let's discuss...
With the limited number of black, female university presidents, we're usually quick to celebrate any woman and college that can add the rare feat to their resume. But one school is catching attention for the bizarre contract it extended to its new president, which forbids her from having potential suitors spend the night in her home for extended periods of time.
You read that right.
Gwendolyn Boyd, the new president of Alabama State University reportedly has a clause in her contract that forbids her from having love interests stay overnight in her presidential residence for extended periods of time, The Birmingham News reports.
According to her contract, the 58-year-old will receive an annual salary of $300,000, a car, and the on campus presidential residence. However, Boyd, who is single and lives alone, is not allowed to cohabitate with anyone with whom she is romantically involved with who is not her husband. She is also forbidden from allowing immediate family members to reside in the home. The stipulation is outlined in a clause in her contract:
For so long as Dr. Boyd is president and a single person, she shall not be allowed to cohabitate in the president's residence with any person with whom she has a romantic relation.
Boyd, an ASU alum, graduated in 1977 with a bachelors in mathematics. She went on to attend Yale University's School of Engineering in New Haven, Connecticut, becoming the school's first African-American woman to receive a masters degree in mechanical engineering in 1979. She said she has no qualms with the language in the contract.
"I do live alone, so it was not problematic for me," she said.
However, Raymond Cotton, a lawyer who spoke to Inside Higher Ed about the university's move said the clause could be illegal.
"I don't know of any state that has the right to invade someone's residence even if the state owns that residence," Cotton said. "To convey that residence and dictate what kind of romantic relationship you can have in that facility – I mean, she's not in prison."
Boyd's contract duration is for two years, after which the university's board of trustees have the option to decide whether they'd like to extend the agreement for another two years or not.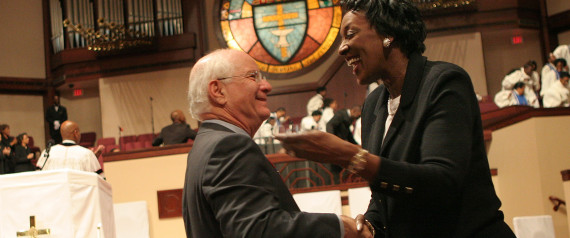 Congrats on the job, tho!!



Edited by Tbaby - Jan 15 2014 at 10:41am