Nicki Minaj Surprises Villanova University Students For HOOPS MANIA
Another music chick, Nicki Minaj, was also super busy yesterday. After rocking out at Powerhouse in Philly Friday night, she spent Saturday at Villanova University in PA "surprising" college students with a concert performance: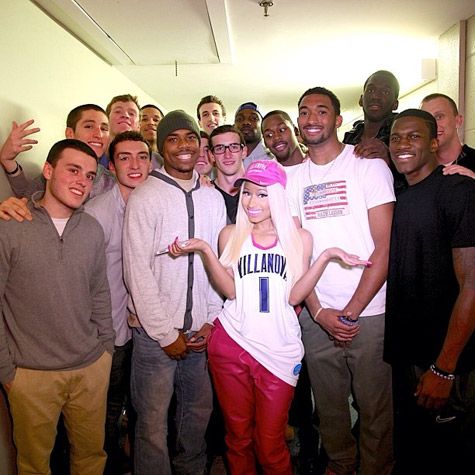 It was all for the school's annual Hoop Mania event which kicks off the huge b-ball school's season. So the Men's & Women's Basketball Teams hooked Nicki up with a pink trimmed custom jersey, a mini pink basketball and a whole lot of ogling.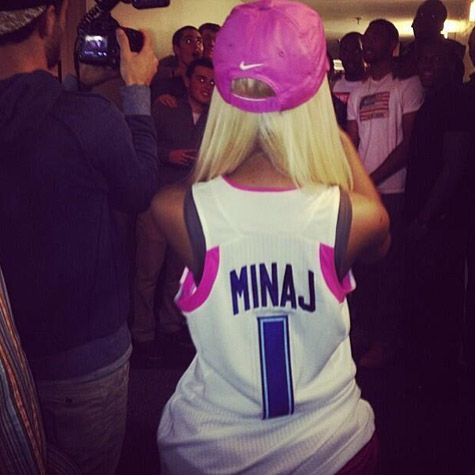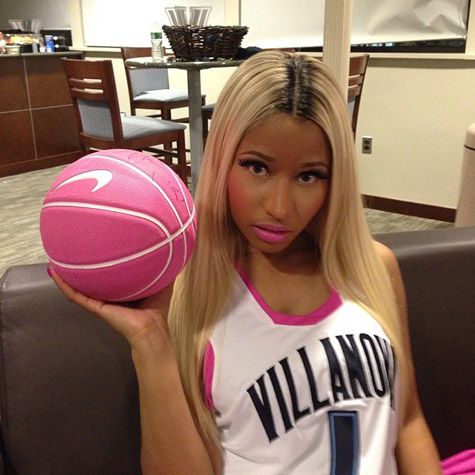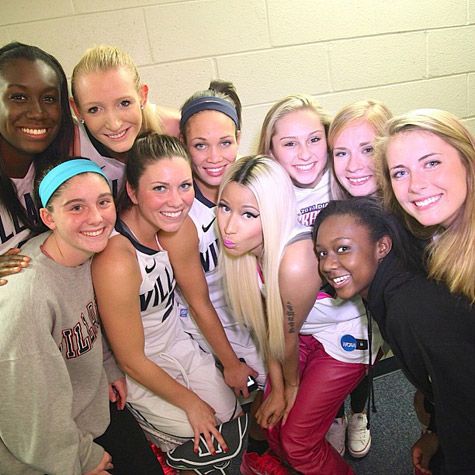 After flying through a 30 minute set with all her hits, Nicki posted this video she took of the Men's basketball Team reminding them to not get trapped by these chicks out here. Hilar.
She tweeted afterwards, "Villanova, thank you for having me. I'll cherish this jersey forever!!!! Like Lamar Odom, I ball… scrotum."
And a few pics of her looks before and after her performance that she wanted everyone to see: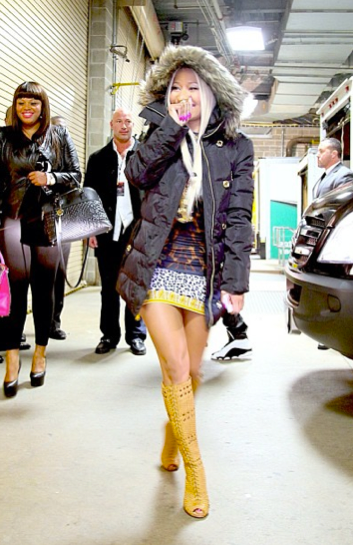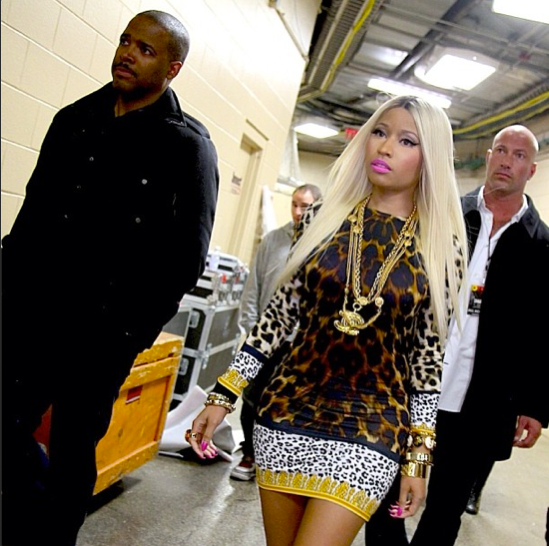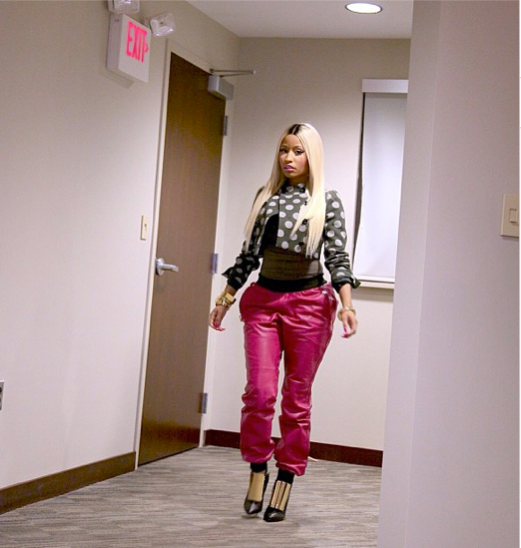 Chick loves her Moschino and Giuseppe.
Photos: SNL/Nicki's IG