Last week I purchased some Brazilian wavy hair from Diamond Virgin Hair Company. At the time, I was torn between getting some great hair products and wearing my natural hair out or getting some great weave and installing it for a long curly hairdo. Well, I chose get the weave and after installing, felt sad because my heart was missing my natural hair
The hair is beautiful, healthy looking, lustrous wavy curls of natural dark brown with a hint of light brown on some ends. The closure is good quality. The problem is I know I'm never using this hair again so I lost out on over $300. That's a grip for me being that I just had a baby. That's about the cost of 50 packs of Pampers (I spent $360 on this hair so that's 60 packs of pampers ).
I guess the only thing to do is sell the hair. Here are the specifications:
2 bulks of 16 inch Virgin Brazilian wavy natural color
1 4x4 Virgin Brazilian wavy lace closure with Swiss lace
I paid $360 total but since I installed it for a few hours (I took it out the same day, I discounted the price. Also, I cut the wefts both bulks (not much as the entire back of my hair was sew in using the continuous sew in fold instead of cut method. Out of all the hair I only used 1 1/2 bulks along with the closure.
The sale price is $290 (or best offer) which includes shipping and handling. Please message me if interested.
Pictures Below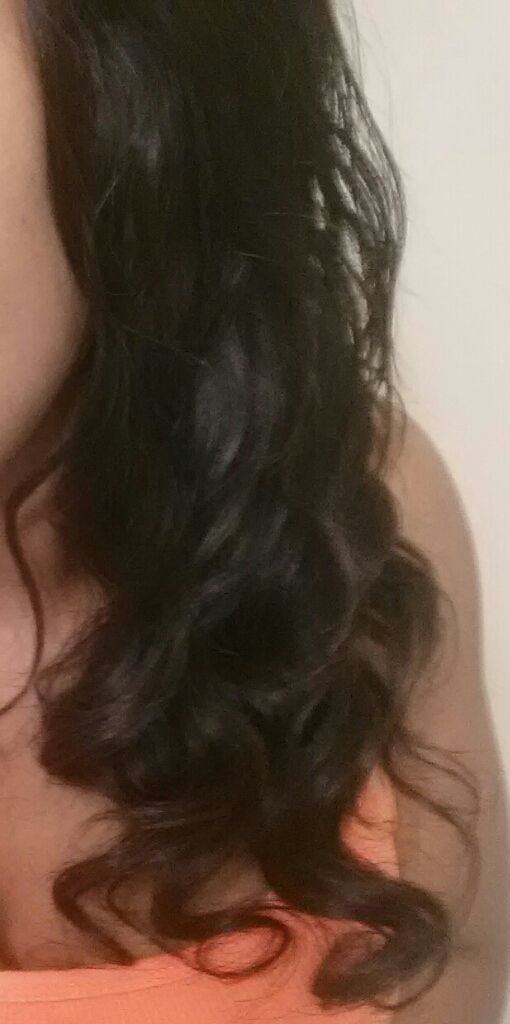 T