Hi ladies! I recently purchased some hair from Aliexpress and I thought I'd share with you all. The hair is from Queen Hair Co.....NOT QHP! They're not affiliated at all. If I'm correct, QHP is based in Guangzhou while this vendor is located in Shenzhen. (This ended up being helpful in shipping since orders placed to Guangzhou end up being shipped to Shenzhen, then Hong Kong, then the United States.)
I ordered this hair Saturday night and received it Wednesday morning. The seller was VERY nice. As soon as I placed my order he/she sent me a message saying it'd take about 24 hours to verify the payment and that after that, they'd quickly process and ship my order. I was also told that I'd be sent clean, "no smell" hair. About 2 days after placing my order, they had shipped it and gave me my tracking number. The hair was packaged very nicely besides the usual DHL bag and individually wrapped plastic bags, the hair came in a little box. Inside the box along with the hair was a piece of paper thanking me for the order and asking for positive feedback. Apparently, if you leave positive feedback you'll receive $18 in coupons. At the bottom of the paper was the contact info which I will give you all:
Email: Lee@queenhaircom
www.queenhair.com (re-directs to their Aliexpress store)
SkypeID: JerkinLee
Mobile: +86 15361096581
Paypal: Lee@queenhair.com (I thought it was nice that they accepted Paypal.)
Now to the hair: *sorry for the large pics*
I ordered 3 bundles of "Brazilian" body wave in 20 22 24 and paid $116 (on sale). The bundles are true to length but as I expected, also thin with the exception of the 20. The hair was very clean and smelled nice. There were no fillers, grays, or nits.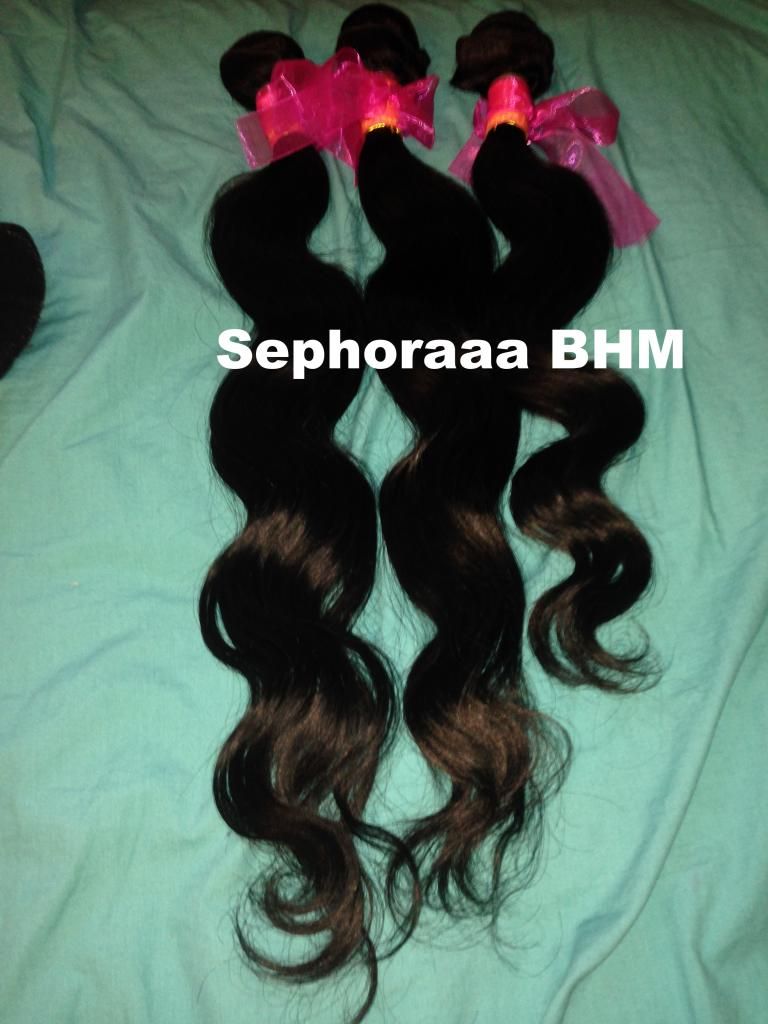 (Taken with flash)
(Taken with no flash)
THE ENDS LOOKED TERRIBLE. They were also try and prone to tangling.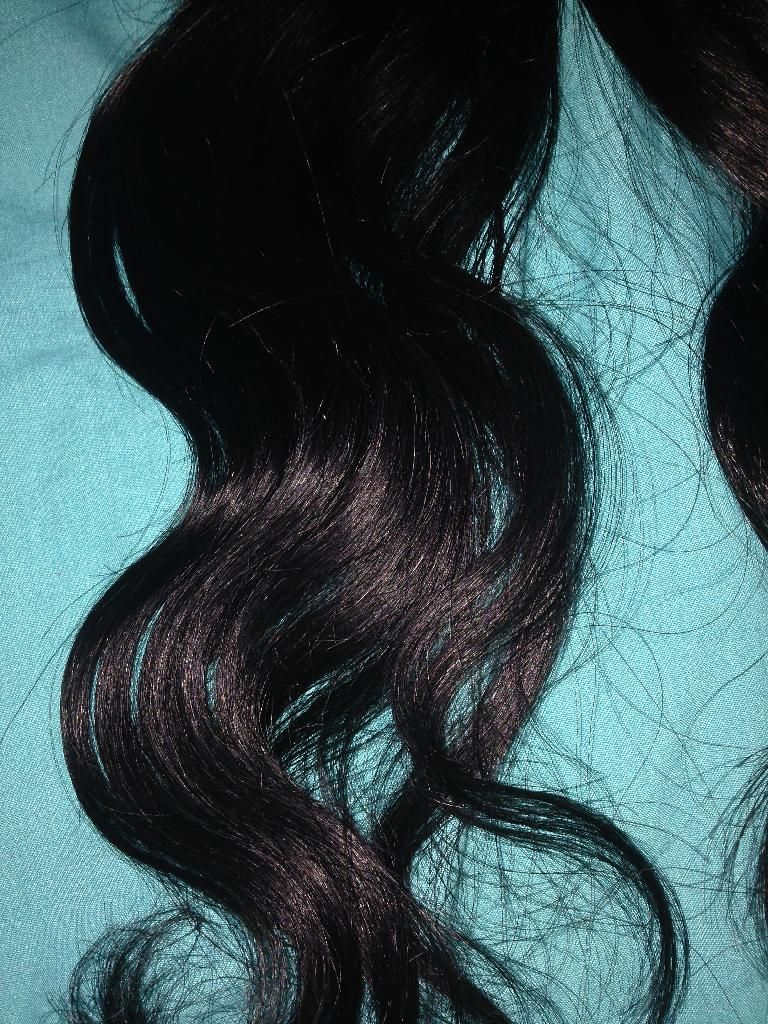 (Texture shot)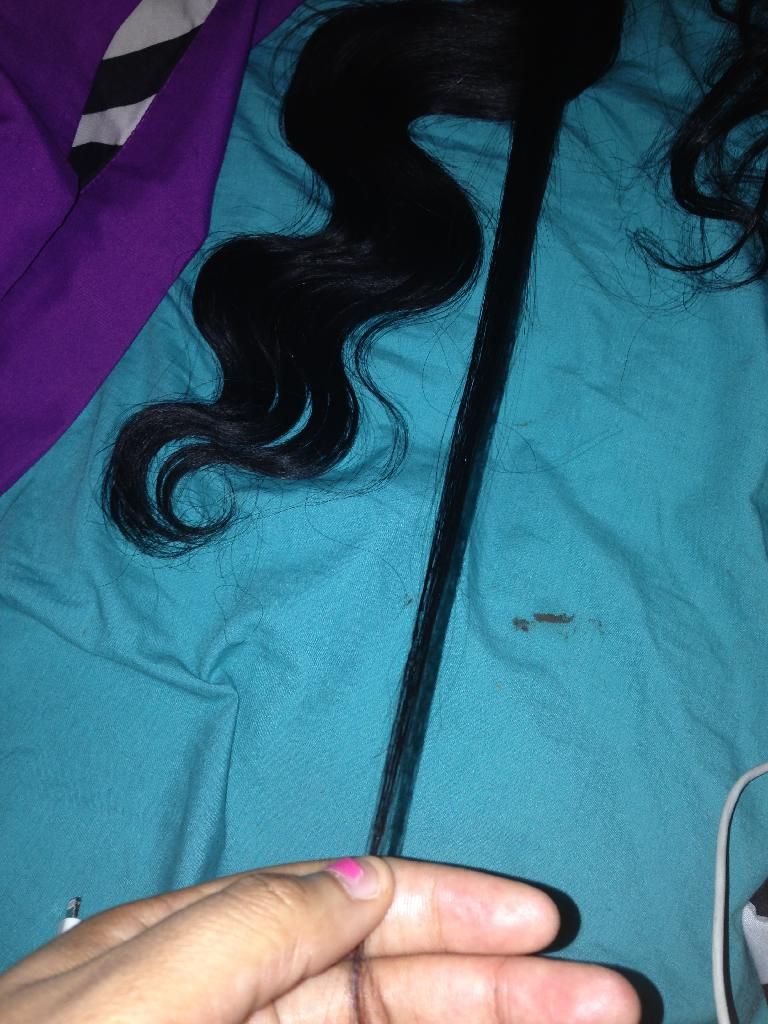 (I straightened a small piece of the hair.)
After I straightened that piece of hair, I washed it to see if the wave pattern would return. It did not. This wasn't a big deal to me.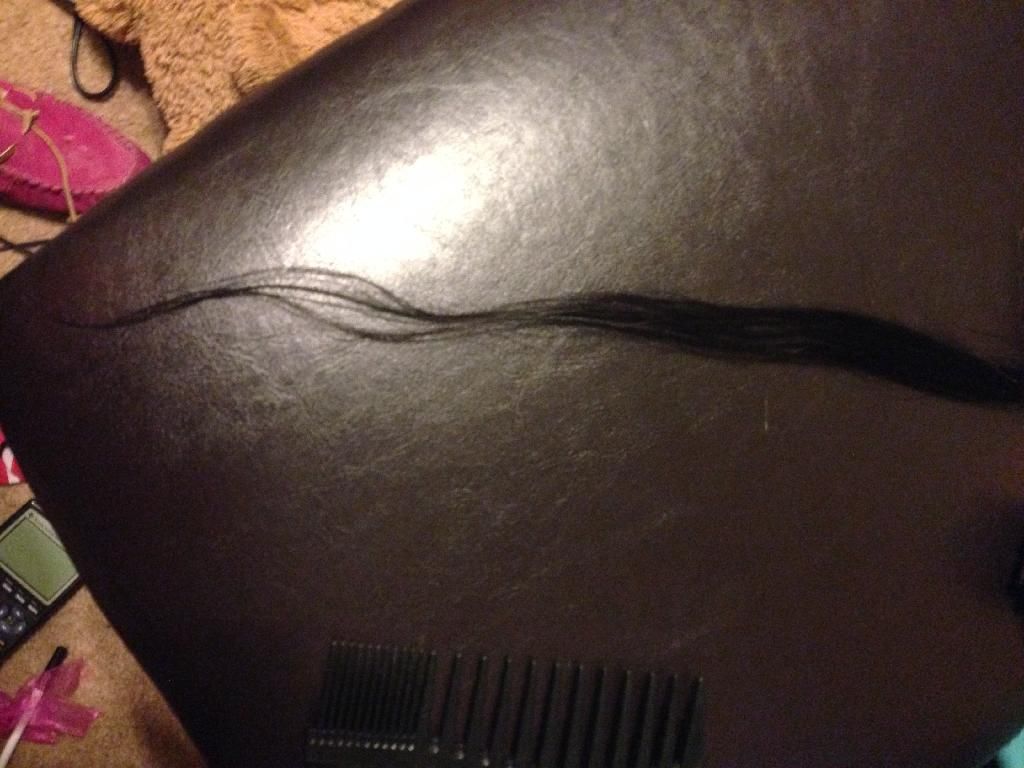 (The section of hair dry.)
After washing/conditioning the hair (sorry, no pics), it was still VERY soft and the ends looked a lot better. I will still probably have my stylist clip them off though. There was no dye run off or anything in the water either. I received about 4-5 shed hairs while washing.
Install pics coming tomorrow - pinky promise!


Edited by Sephoraaa - Jan 09 2014 at 7:23pm