Hey everyone! I have my own little clothing line called Phyzik. I'd love it everyone checked it out. It's designed to empower, motivate, and inspire WoC with tasteful messages on shirts, hats, sweaters, mugs, and MORE (lots more items coming really soon). I have some of my favorite designs attached. Please check out my website? It's http://MyPhyzik.com - MyPhyzik.com (all social media is @MyPhyzik)
Also I'm having a flash sale..
10% off orders $34 and under CODE: Flash1
$5 off orders $35 and more CODE: Flash35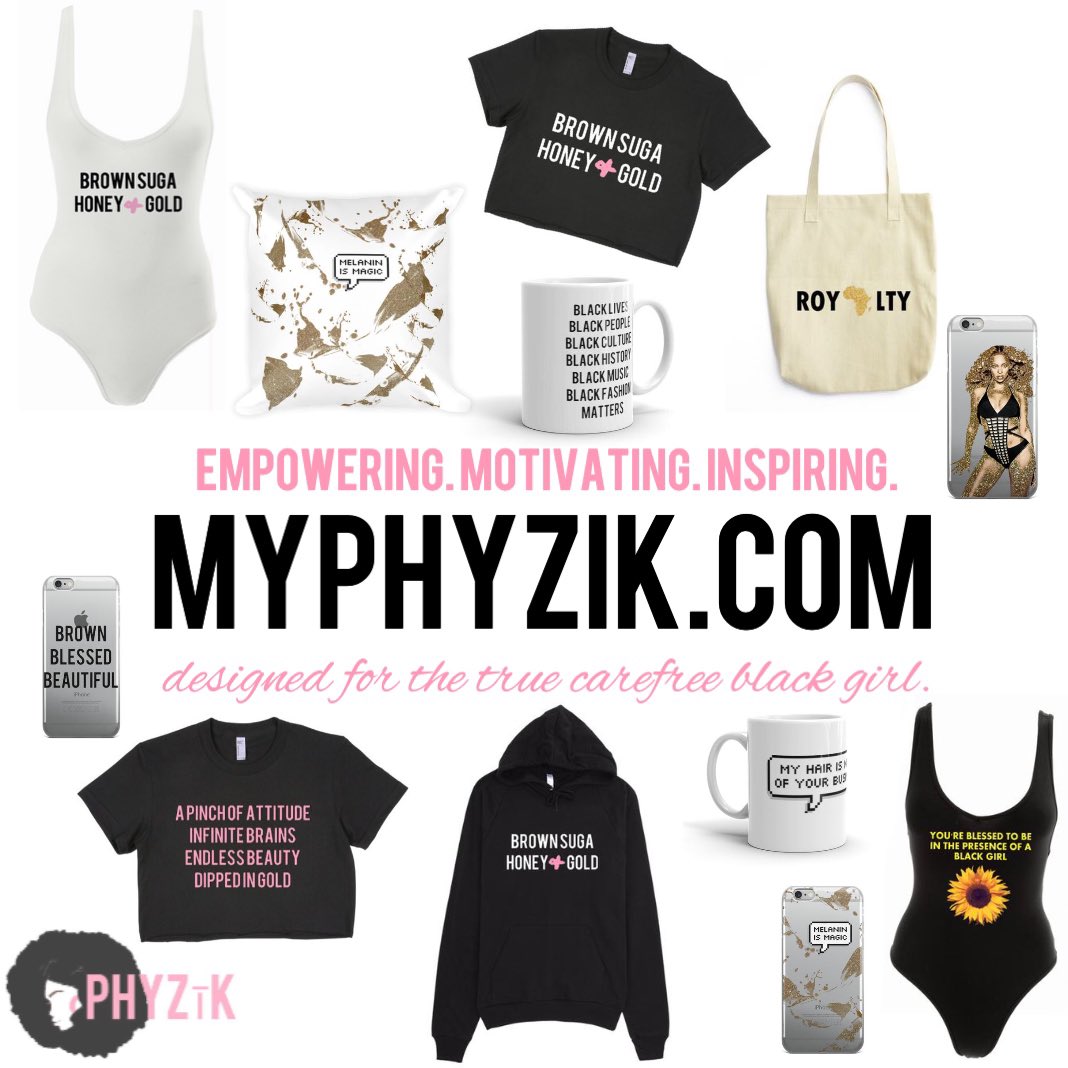 Thanks everyone!