Anyone following this?
It's seems like there is some foul play. No woman in their right mind would sleep off their drunkenness in the car alone...at 4 in the morning....and there are a lot of discrepancies in what's coming out.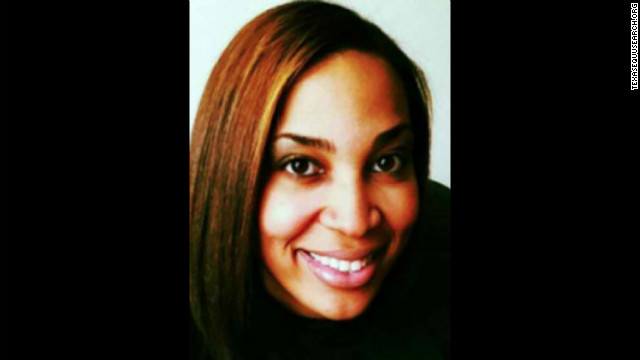 http://www.hlntv.com/video/2013/03/14/searching-new-orleans-terrilynn-monette-missing-equusearch
New Orleans police announced Friday on Facebook that they were going to search on horseback for a missing second-grade schoolteacher who vanished over the weekend.
Terrilynn Monette, 26, a 2012-2013 Teacher of the Year nominee, joined friends for drinks at a popular bar on Saturday, and hasn't been heard from since -- which is "uncharacteristic for her," according to police.
Students at Woodland West Elementary School have been expressing their grief by writing letters hoping for her return, according to HLN affiliate WDSU.
Monette's mother told officers that the teacher went to the bar at about 3:30 a.m. with a few acquaintances "and was last seen sleeping in her vehicle in the rear parking lot," police said in a press release. "Monette allegedly told her acquaintances that she was going to sleep in her car before driving home due to having consumed alcoholic beverages."
She never made it.
"A witness advised detectives that he observed Monette in the parking lot at approximately 4:00 a.m. with an unknown man," the statement said. Police are trying to find out who that man was -- and his whereabouts.
"We just want you to come home," Monette's sister, Kandice Enclade, tearfully told the Times Picayune newspaper, addressing her sibling. "I just want to see your pretty face. I miss you so much."
The manager of the bar, Parlay's, told ABC she is sure that Monette exited the establishment under her own volition.
"She went out to the parking lot with one of her friends," Parlay's General Manager Anna Boudousque told ABC. "They were talking," she said of the male acquaintance.
"They left separate," Boudousque told ABC. "How do we know they left in separate cars? [Bar security] saw them they visually saw them leave."
On Facebook, supporters have organized a vigil for Sunday and are calling on supporters to change their Facebook profile picture to an image of Monnette to help draw attention to the case.
Police are asking anyone with information on this missing person case to contact NOPD at 504.821.2222.