Hi Guys! This place is a little ghost town but I HAD to share my loc extensions that I have been rocking for the past month.
I did synthetic loc extensions years ago before they became popular and LOVED THEM! But we all know the cons synthetic hair has. I always wanted to do them again but I just wanted to avoid the headache of synthetic hair and the lack of versatility. I always thought about loc'ing my hair but I am scared to take the plunge seeing that I am never committed to any hairstyle for longer than two weeks.
I decided I was going to get loc extensions but I wanted to make sure that when I did them I was not limited and they were like real locs. So I did my research for weeks. I came across many videos and studied many pictures but no one gave up any secrets! After weeks of studying I decided to create my technique which combined the process of installing loc extensions on already loc'd hair and installing synthetic extensions.
I also wanted to make sure that I had the right hair without paying an arm and a leg for afro kinky human hair. Again with dedication and research I got REAL HUMAN HAIR that can be dyed, curled, WHATEVER for only $10 a pack! (I think that was the best part
) It moves like real locs, feels like real locs, soaks up water like real locs, needs to be re-tightened like real locs. Even people who know me and see me with the locs are baffled and think they're real until I say they aren't. LOL.
I used a crochet hook to create the loc and then I attached it on my hair. I now have realistic loc extensions that is a protective style while providing me the luxury of getting my Loc itch out. This whole process was trial and error and I am still perfecting my technique. The best part is that the locs are reusable and it cuts installation in HALF! I am so happy I did this!
Now on to what you've been waiting for!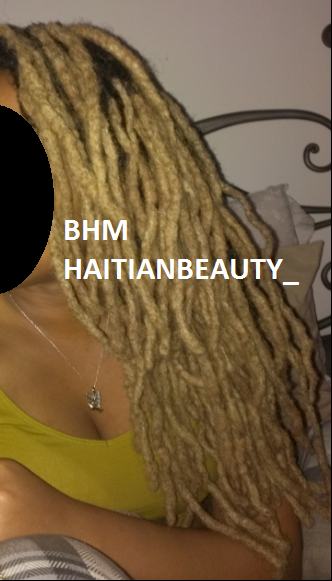 This is a braidout.
Here's a pic of my ponytail.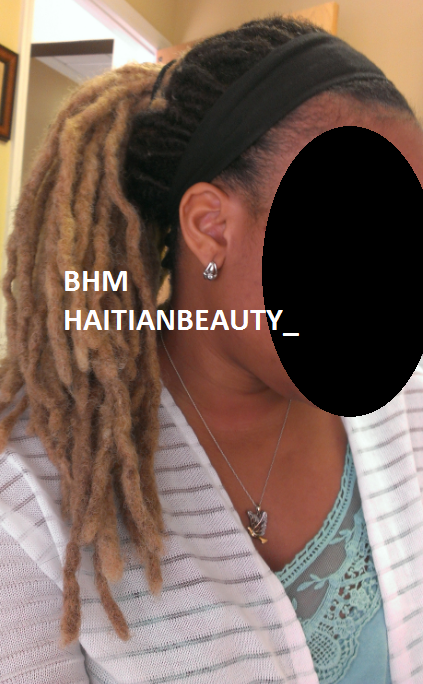 And a pic of the roots to see how natural they look.


Edited by HaitianBeauty_ - Aug 11 2014 at 11:59am