Hi everyone! So I recently posted pictures of hair I wanted to order in that huge KC thread...I took the plunge and finally ordered!
I apologize in advance if this thread is a bit scattered, I'm just want to include as much info as I can.
I ordered on a Tuesday, received it Friday morning. Before then, I spoke with the vendor over a two week period. His communication is great! I changed my mind a few times about the lengths and he did not have an issue or an attitude. I also requested pictures before the hair was shipped and he was more than happy to send them. I paid $197 + shipping.
Specs:
1 bundle of 20"
1 bundle of 22"
2 bundles of 24"
I will say that I wish I stayed with my original choice for lengths which was 18", 20", 22", 22" because the 24 is a bit long.
After the hair came in I wanted to change the color so I used a 40 developer with Wella Powder bleach. I left it on for about 30 - 45 minutes, used a toner, and then washed/conditioned. It took about 6 hours to dry completely but I think that has alot to do with the fact that I layed the hair on a towel instead of letting it hang to dry.
The hair is really soft, it did not tangle until I accidently fell asleep on it but even then, the tangles were minor and came out easily. I didnt seal but the hair does not shed much. Hopefully if I take care of it, it stays this way. The vendor let me know its supposed to last for 'atleast 2 years with good care'.
Pictures:
The 20"
Wella Powder Bleach
Damp Hair After Developer & Bleach. Its brighter than what it looks like in this picture. This is the 22"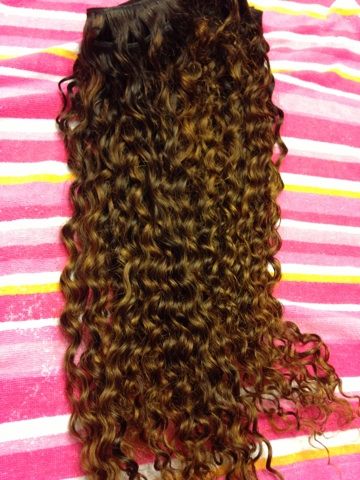 This picture is a little more accurate in terms of the new hair color. Also, the hair is a bit brushed out
The hair is also brushed out a bit in the following pictures. I dont really like my curls neat for some reason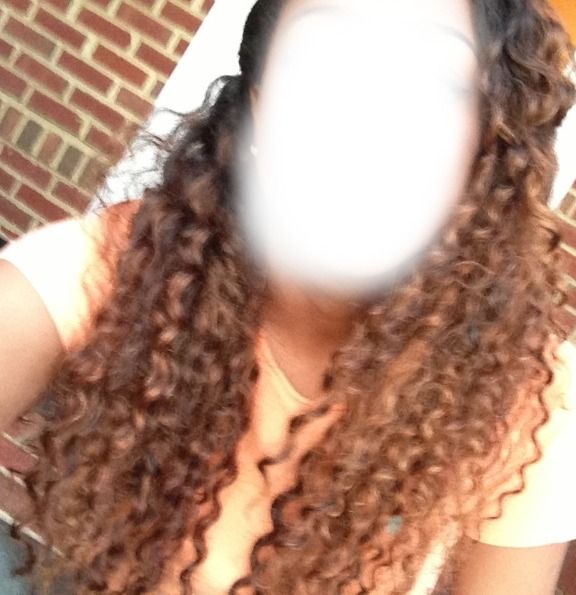 Im gonna post more pictures tomorrow that will include my leave out and different angles. If anyone wants the vendor name/link, PM me!


Edited by MsBella - Jul 15 2013 at 3:32am