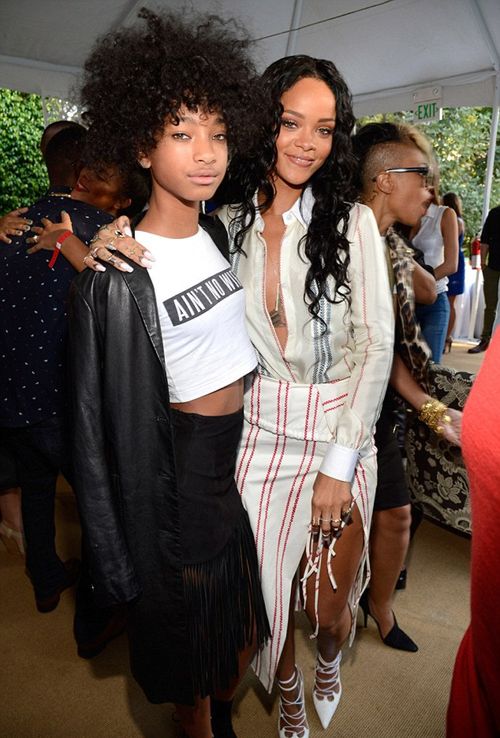 ;
Rihanna knows how to make an outfit look hot that wouldn't look even half as hot on most others. Check out her Altuzzara Spring 2014 collection top and skirt (that Joan Smalls JUST rocked on the runway) as she partied it up at Saturday's Roc Nation Pre-Grammy brunch with The Carters, Willow Smith and more....
On most people it would look like a kitchen towel. But Rih managed to look chic at Roc Nation's annual Pre-Grammy brunch today at a private residence in Beverly Hills.
You feelin' it?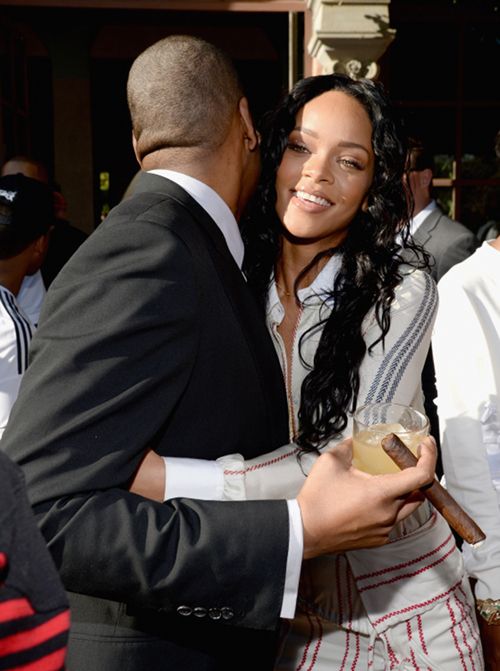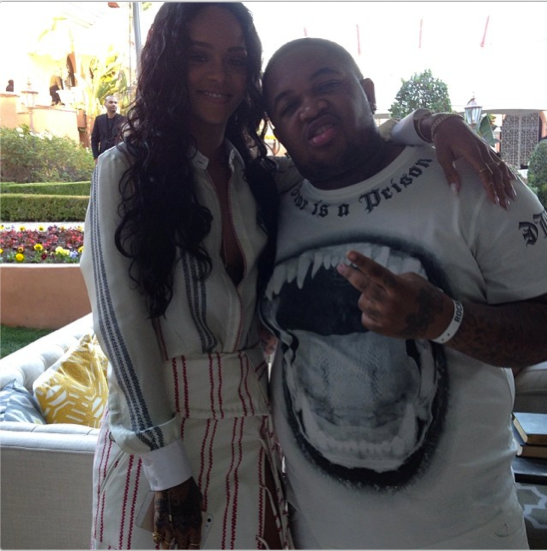 She was spotted chopping it up with Willow Smith, her boss Jay Z and DJ Mustard.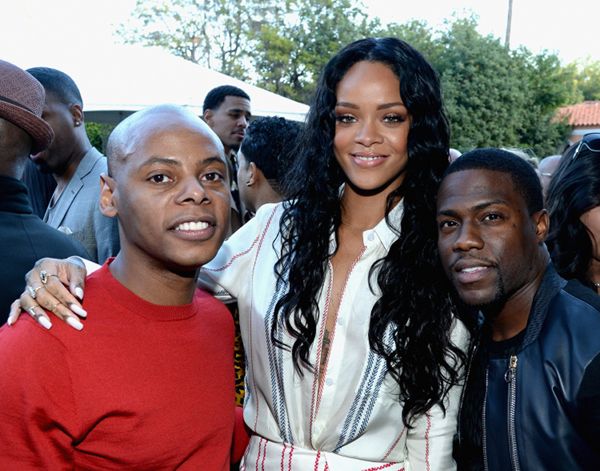 And she snapped a pic with Jay's bestie Ty Ty and Kevin Hart.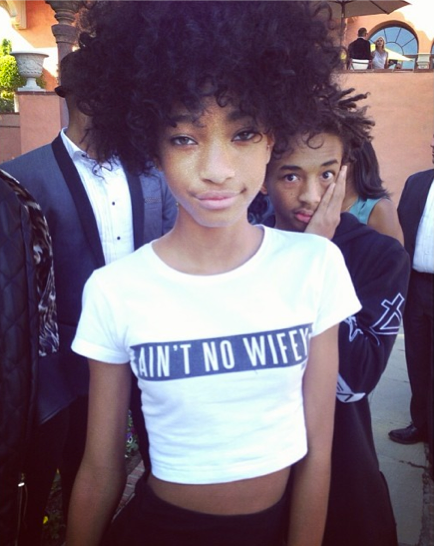 A curly haired Willow rocked an "Aint No Wifey" tee from Dimepiece & Urban Outfitters. And got her model poses on with her bro Jaden.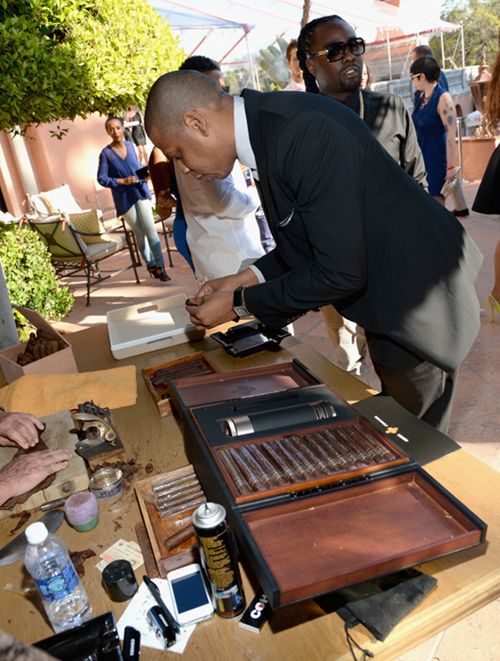 Cigar lover Jay made sure to have a cigar rolling table on hand. Wale was spotted around the brunch as well.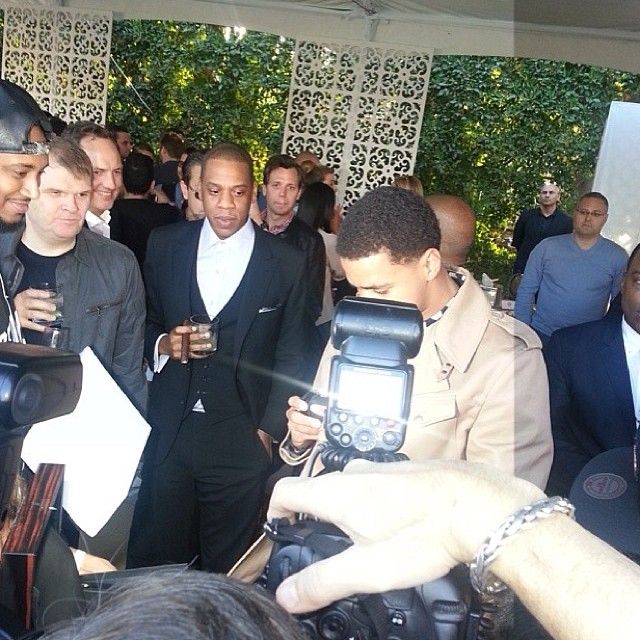 Jay made his rounds in a 3-piece suit and was pictured with J. Cole.
And he had Robert Kraft (owner of the New England Patriots and Kraft Foods) and girlfriend Ricki Noel Lander at the brunch chillin'. New business deal on deck?
Kelly Rowland was spotted chillin' around the party.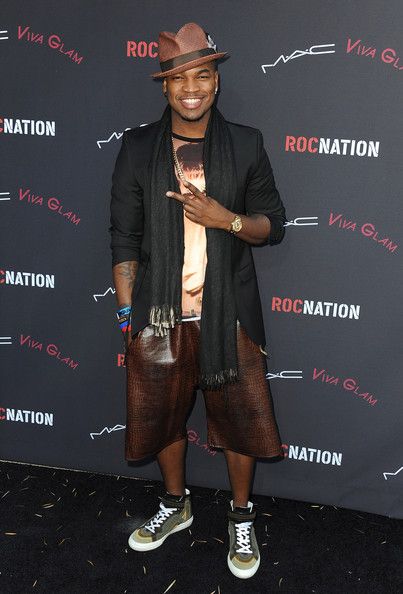 Ne-Yo showed up in snakeskin shorts.
Adrienne Bailon looked cute and posed it up with singer Ravaughn.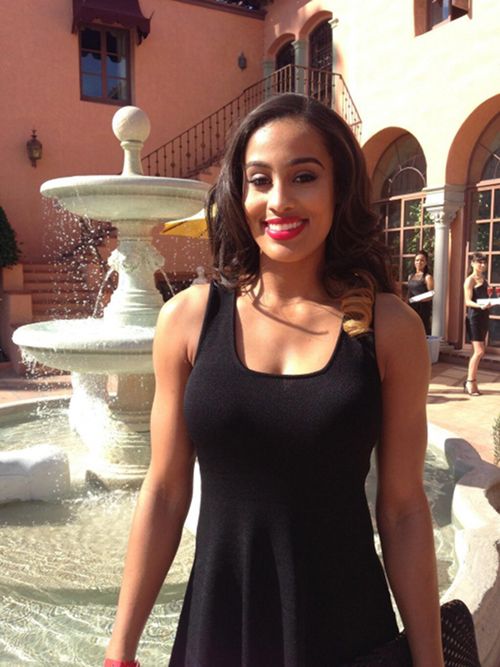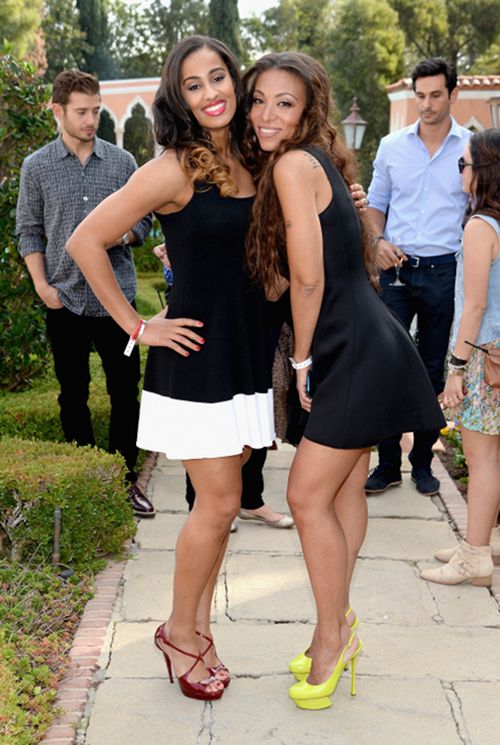 Roc Nation Sports signee Skylar Diggins showed up looking cute with Jana Fleishman.
And newlyweds Denise Vasi of "Single Ladies" and director Anthony Mandler made an appearance.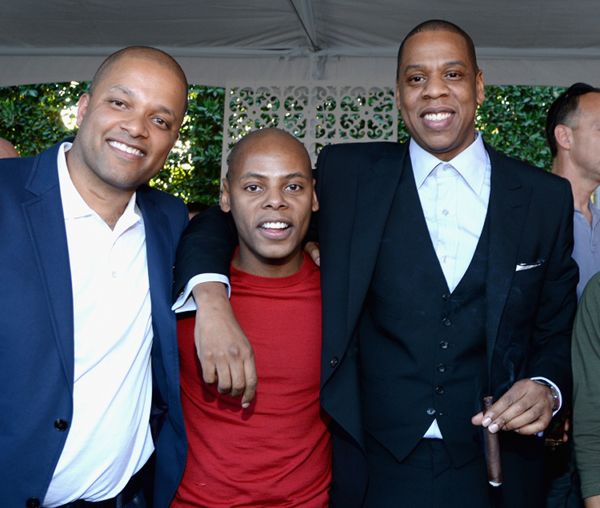 Jay kicked it with Jay Brown, Ty Ty, T.I. and Jaden.
Steve Stoute and Kevin Hart laughed it up.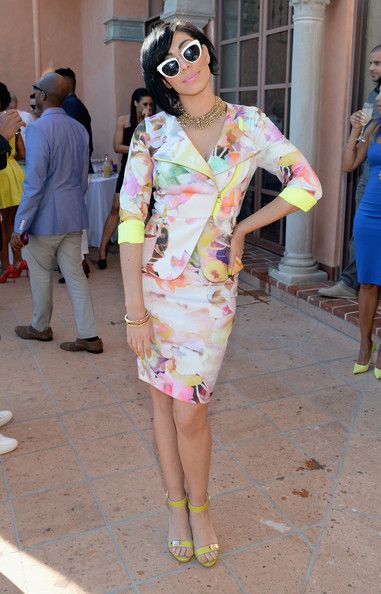 Roc Nation artist (and Jay's former back up singer) Bridget Kelly showed up looking like extra floral.
Rita Ora and her boyfriend DJ Calvin Harris hit the party as a couple. And Rita snapped a cute pic with The Dream and T.I.
And right before the Roc Nation brunch: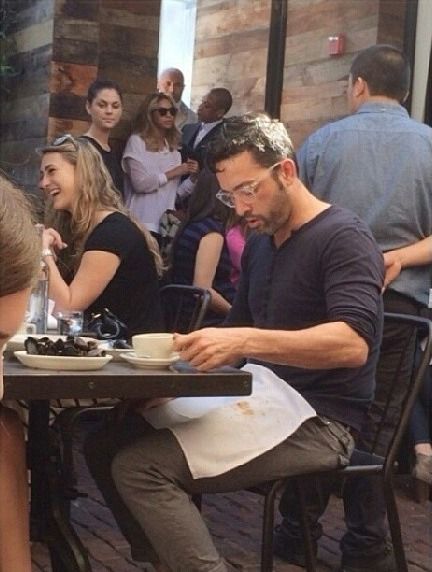 Beyonce was spotted tucked away in the cut chillin' with her hubby at a restaurant in Venice, CA.
The Carters are rumored to be opening The Grammys show Sunday night. We shall see....