Continuing to clear out the stash.
Malaysian Italian yaki 18" and 20". Wefts were cut and sealed. Hair was lifted for a subtle ombre effect (light brown).
Matching 3.5 x 4 closure. Lace was cut and has been sealed. Hair was shaped for a long bang.
Can be used for a full install or wig. Selling for $100 obo.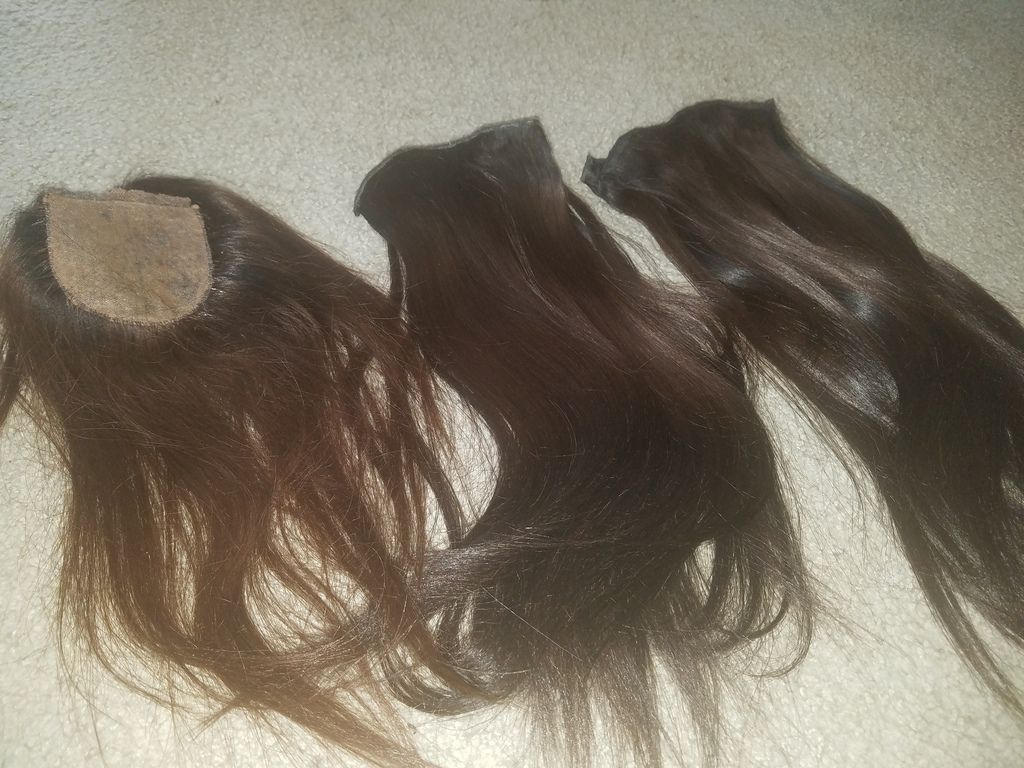 Edited by cutescorpio - Jul 12 2018 at 5:41pm