Soo I do thorough research on anything I invest, Onyc's hair reviews were mixy so I decided to try it for myself LOVED IT - 5mnths and counting. So I took my chances with indique, tons of celebrities use it, but whose to say we get the same bundles or even same quality of hair as they do
. I order one tube of hair jussst so I can get a glimpse of it , 18" pure wavy the hair felt like angel hairs I'm telling you I fell in love. The second bundle 16" arrives I'm excited because of the first one- WELP the texture, color was different it looked like someone was about to ombre the ends
I told the people of the company... they never responded of course. I made a big deal out of it for like 15 min and then was over it because you couldnt really tell . A fool of me ordered my last tube 14" this felt just like the first, so I was cool back in heaven. Got it installed LOVEDDD IT, but I've recently noticed tremendous amounts of shedding, its ridiculous. It doesn't tangle, and it does hold curls really well I will give them that but for someone who invested $668 bucks in this dam hair it shouldnt be shedding at all.
14" = 195 + 15 ship.
16" = 209 + 15 ship.
18" = 219 + 15 ship.
TOTAL = $668
- I probably wont buy from them ever again, i just cant... My stylist introduced me to Sassy mitchell though - they're like the best !!
If you look closely to the one of the far right you can see that its not the same color as the other two.
The hair while still damp after conditioning it.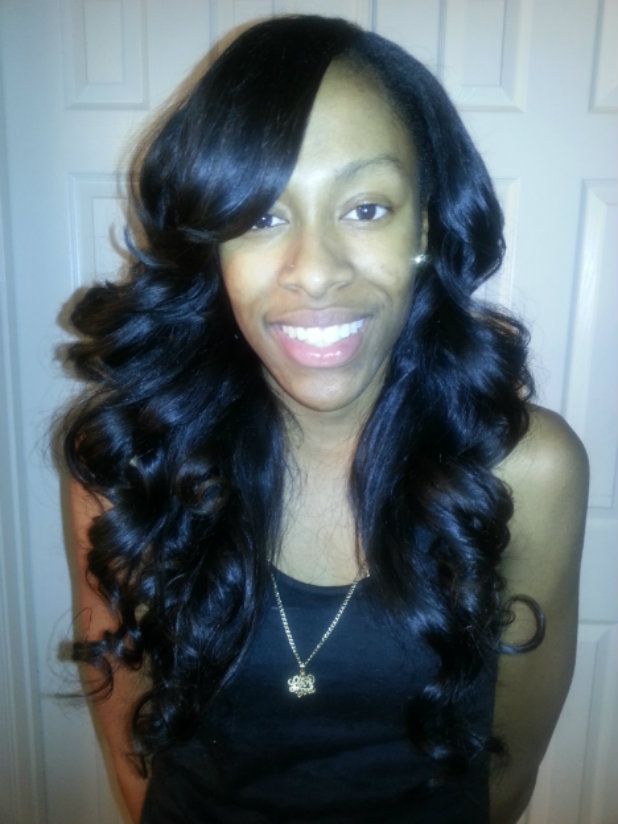 After it was installed.
I'll update shedding pics soon, I forgot and accidentally threw the shedded hairs away earlier.