Ok yall... So im minding my business as usual and hit up the M2M section to purchase some hair to add to my stash. I click on this thread created by this member 'Juicyone' and I send a PM to purchase 2 bundles of 18' Chinese Yaki. Shes based in Germany...
This hair... I must confess and put the devil to shame as say its the best yaki hair I've purchased to date in all of my BHM history. This hair was soaked in hello hydration condition for 3 days then washed and not 1 HAIR was lost. I put the flat iron to it and it was like silk. I curled it with the flatiron and the curl did not drop. I haven't installed it yet because I'm waiting on a closure. She is correct in stating its not AliExpress hair and I can tell. All the Ali Hair I've purchased doesn't feel like the way this feels. No tangling and weft construction is on point. No gray hairs or fillers.
We certainly have a diamond in the rough amongst our mist!!! This hair will be sewn on a net cap. I bought each bundle for $50.
I then asked her...so what else do you have??? She told me she has virgin wavy and straight hair. I asked for pics but at the time she was on vacation so I said bump it, just send me 3 bundles for $50 each let me see whatcha working with. She told me that wasn't the price she sold her hair for but since I bought the yaki she would give me a discount. So she sent the hair. Please see the pics of the virgin hair below the yaki hair. Left in conditioner for 3 days then washed with hello Hydration.
My friend came over one day for dinner and begged me for the hair, so I gave it to her...since she was using it for her wedding a few weeks ago. When the hair came I was like WTF!!!! The hair looked like it was rolling around in a potatoe sack. I WooSaaa and said maybe after I put it in conditioner it will pop and it sure did even better than expected!!!!! Juicyone asked me how I liked the hair and I told her I needed to buy more since I couldn't use it. My friend used it for her wedding. So she then said let me send you a few bundles and you can tell me how the hair is and give me some tips on how I can improve. I said sure. She sent me 24, 22, 18 and 16.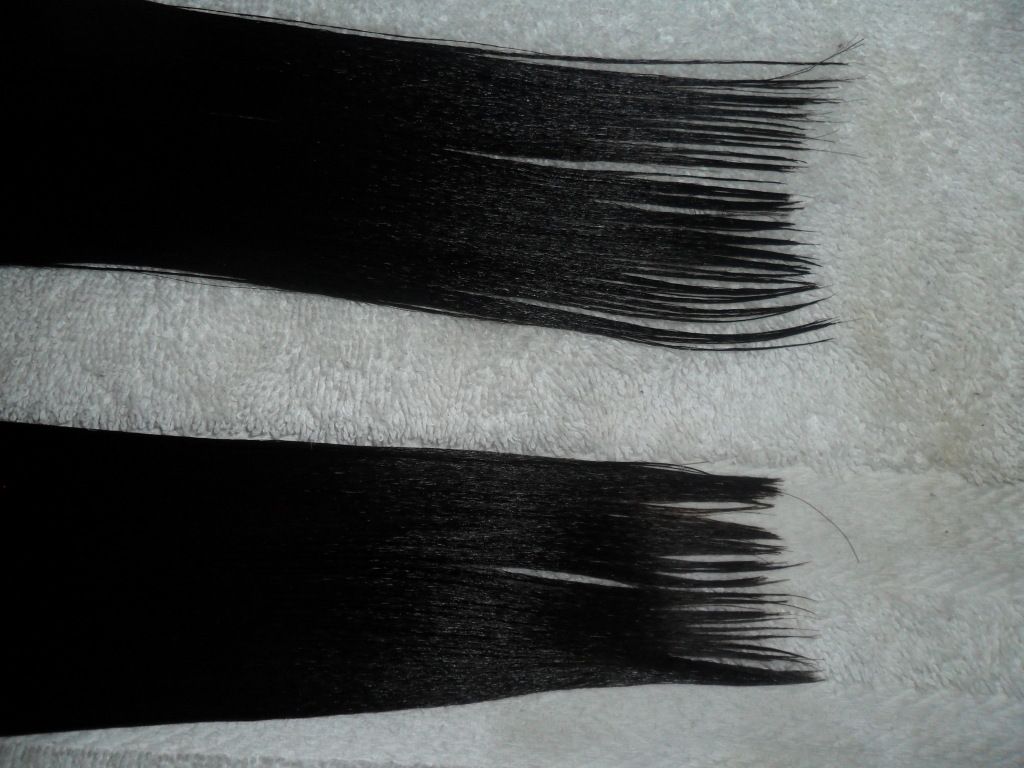 3 bundles of wavy before taken away while semi wet...


Edited by sugabanana - Aug 28 2012 at 6:44pm