I could tell this man was a woman beater just by the way he carried himself and his mannerisms. Before they even said it on the show.
Summary
: Woman cheats on husband (twice - although later on it's revealed to be more than twice) and he questions the paternity of their son.
The "second" time, she gets pregnant by another man.
The husband tells her to "fix" it.
She tells her husband she got an abortion but she really didn't.
Husband hauls off towards her but is stopped before he can hurt her.
One thing is not adding up though. She told Trisha she could not get an abortion because it was too late.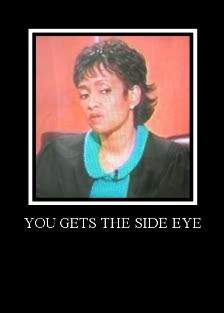 They stop at 11 weeks and on the show she says she is currently 12 weeks. Now, I highly doubt she only attempted to get one a week before the show.