Well...we said Rihanna would have a comeback any minute now after Karrueche posted her "support" for Chris Brown by snapping a pic of herself rocking his new Bathing Ape collabo tee this AM...in bed. Check out Breezy & Rih Rih boo'd up at the big Lakers vs. Knicks Christmas game happening as we type...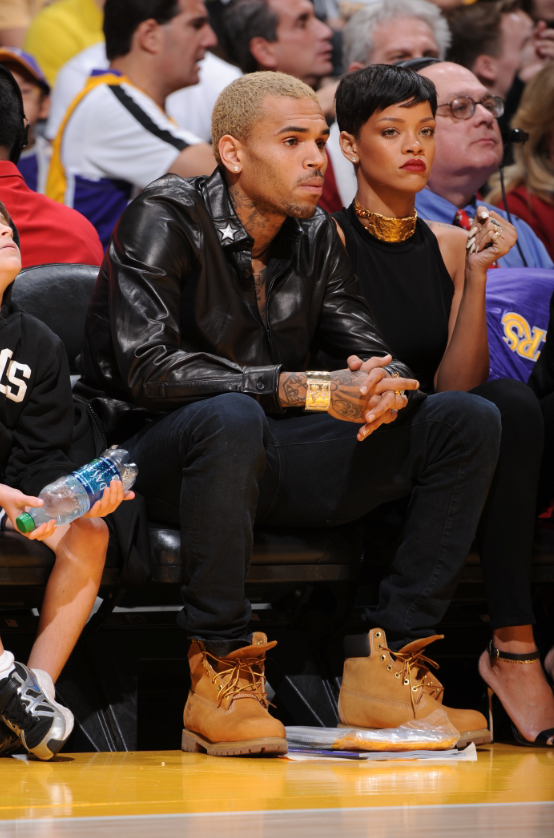 In case your not totally over their Breezy/Rih/Kae love triangle yet....we've got a new saga installment.
Not much could upstage the much anticipated Lakers vs. Knicks Christmas game going on right now at the Staples Center. But Chris Brown and Rihanna have done just that by showing up together and chillin' courtside next to the Laker bench. And on full-out couple status.
The camera has caught them several times throughout the game cuddled up with Chris' arm around Rihanna while they take in the festivities on the court. And they were also spotted arriving to the Arena using the same bodyguard: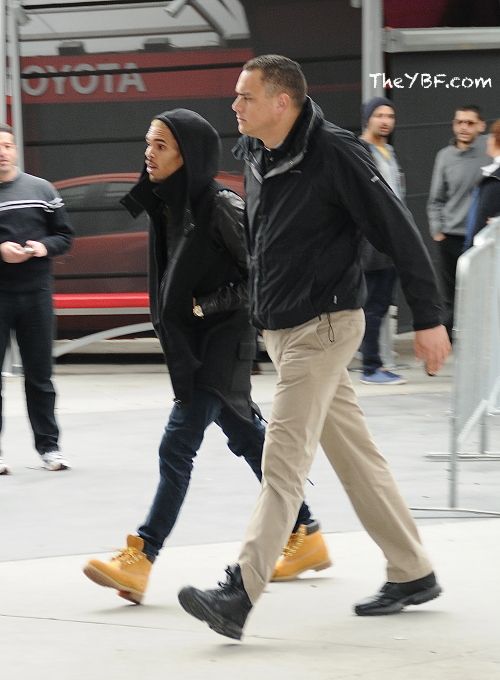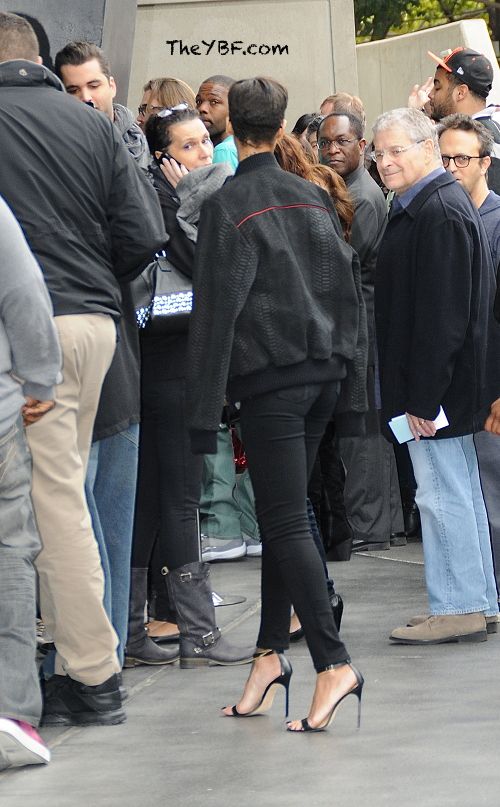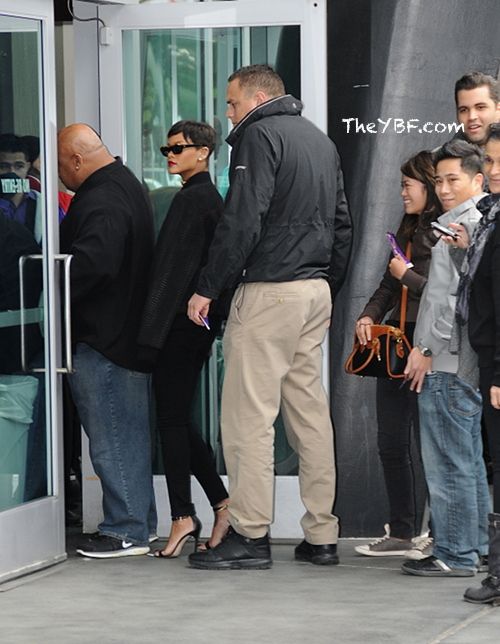 The "Diamonds" chick walked in rocking a midriff baring top and pants while Chris and his blonde 'do are rocking leather. Looks like Chris indeed rushed back to L.A. from his tour stops in South Africa and Rihanna rushed back from her Barbadian vacay...all so they could be together on Christmas Day. How....sweet.
Maybe their newest display of very public affection is why Karrueche has already deleted her "statement pic" for Breezy from earlier this morning.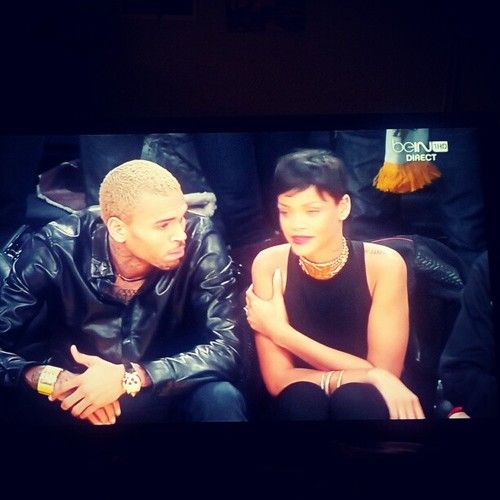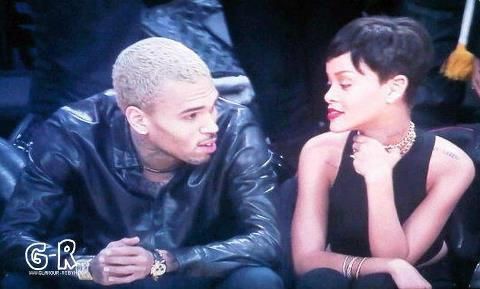 As the 'Nobody's Business' world turns....
EARLIER


Oh Kae. Guess she's not even taking today off from the subtle jabs. Check out Karrueche Tran's latest message to Chris Brown & Rihanna inside...
So Karrueche slept in Chris Brown's Bathing Ape shirt last night. And her Christmas morning message to her Instagram & Twitter followers....was evidence of this. This picture and a "Good Morning."
This wouldn't have been a big deal had she just been wearing the shirt. But she also snapped a pic...of just the shirt...in nothing else...and plastered it on Instagram. Which leads us to believe Karrueche was attempting to send a message to someone. Or some people.
And the fact that they are allegedly supposed to be 'broken up"....and we all know that's a grey area at best...it seems like she's trying to tell us she's still in the picture. Despite the fact her semi-boo publicly broke up with her.
Maybe all the (obviously false) Chris Brown/Rihanna vacay and/or wedding in Barbados rumors got to her. Everyone else knew those were fake. But maybe she didn't.
Yet and still, we're expecting a not-so-subtle comeback from Rih any minute now.
Did Chris jet back to L.A. from his tour in South Africa to be with Kae for the Holidays? Time will tell...