Here are photos of hair that has been heat trained for looser or more manageable curls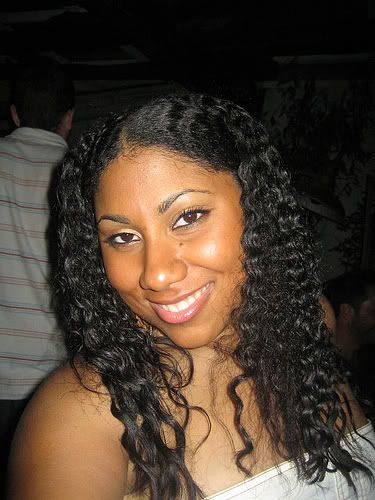 http://www.longhaircareforum.com/showthread.php?t=332853
http://www.longhaircareforum.com/showthread.php?t=332853
http://www.youtube.com/watch?v=ztCrQUFsWGI
So heat training (or heat damage 
) can produce some very beautiful curls on natural hair.  Also, it can leave you with a texture that is smooth enough to roller set and wrap without the use of chemicals or even further heat styling on a regular basis. Heat trained hair (thermalaxed hair) also looks great just air dried with curl moisturizers like Care Free Curl. But heat training must be done judiciously to maintain the "health" of the hair and to achieve and maintain a fairly consistent curl pattern from root to tip. "
My Beauty Marc
" on youtube lays out an excellent plan for achieving and  maintaining thermalaxed hair.
I have done one session of flat iron heat training now and will do hot oils and protein treatments then reevaluate if I want more sessions of it or can switch over to no heat until time to treat only my new growth. This first session consisted of 20 passes on each strand at a max temp of like 390 degrees or less. MyBeautyMarc has a tighter texture than me and she did 20 passes at 450 degrees. She also required FOUR of such sessions to produce her desired results.
One thing is for sure,  heat training has turned out to be my solution to the humidity that makes my hair revert during Summer 
PS: The reasons one might do this are for: length retention,  less shrinkage, less reversion during humidity, easy detangling sessions, less hair loss from detangling, fewer single strand knots,  generally lower manipulation natural hair, an incredibly easy way of giving up relaxers, many more styling options and much easier styling. Furthermore, this may enable one to do wash n goes that were more challenging with non termalaxed hair due to shrinkage. Best of all, you need no products, you only need a flat iron and you are still chemical free!


Edited by LadyAradia - Jul 05 2014 at 8:37pm