Hi there, I'm relatively new to the forum but I've browsed around here a few times and I thought this would be the perfect place to ask some black hair related questions.
Though to start things off, it should be noted that I am a male lol.
So I've had my hair relaxed for about 2 years now and while I do like having my hair straight, I don't want to keep relaxing it forever as I know it can be very damaging in the long run. Plus, handling new growth with the relaxer can be a bit of a hassle... So I've been looking into alternatives of what I could use to substitute relaxers. Wigs were my first idea. I was thinking of buying a wig, getting it cut into a style I like, and do a big chop of my hair and just wear the wig instead. The problem though is I'm afraid of the wind blowing it off as where I live, it gets
EXTREMELY
windy at times! So I'm iffy on that.
I have considered weaves but I really don't have the money for it, plus, I don't think I'd want to have a weave sewn into my hair...
And the last thing I'm considering is extensions though I'm confused on those myself. The hair length I want isn't long, rather short honestly. I'll post some pictures of what I mean. But yeah, if I were to try extensions, I'd definitely go the clip in route but I'm not sure. I'd be afraid of them falling out... There is just so many options.
My question is, what do you think is best? Any suggestions are welcome. Like I mentioned, I love having straight hair but I know relaxers will weaken my hair as i use them but I really want to continue having straight hair styles. So what do you think? I apologize for the long question but I felt it would be good to be thorough.
-My natural hair (unrelaxed)
=
(Extra Question = Is my hair 4C textured? I'm pretty sure it is but just wanted to be sure)-My current hair (relaxed) =
-Hairstyle I'd like to achieve with extensions/wig

(Rihanna is probably the best person to describe a short hairstyle I'd love to try)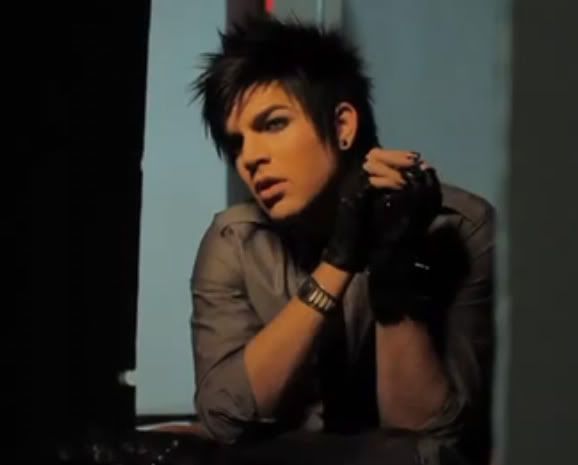 --> (In terms of how I'd like to lay my side hair (in front of the ear)

Adam Lambert's hair is probably more suited for a wig but still, it's something that I'm wanting to try with one lol



Thanks again!