Bought this closure from Magic Hair Company to make a wig with the wefts I had also bought; bleached the knots, didn't leave it on for too long so not all the knots bleached but enough that it looked natural. Didn't find the closure to look natural on me once I finished and applied my wig. I ended up removing it so I've never "worn" it per se. I found that the MHC Brazilian Curly wefts were 'kinkier' and blended MUCH better with my natural hair.

Anyway I'd forgotten that I even had this and literally just found it in my closet as I'm doing some Spring closet clean out and reorganization
$85 PayPal (US & Canada; shipping and PP fees included)
FINAL SALE
Serious inquiries only.
Hope the pics are ok and not too enormous! Thanx for looking!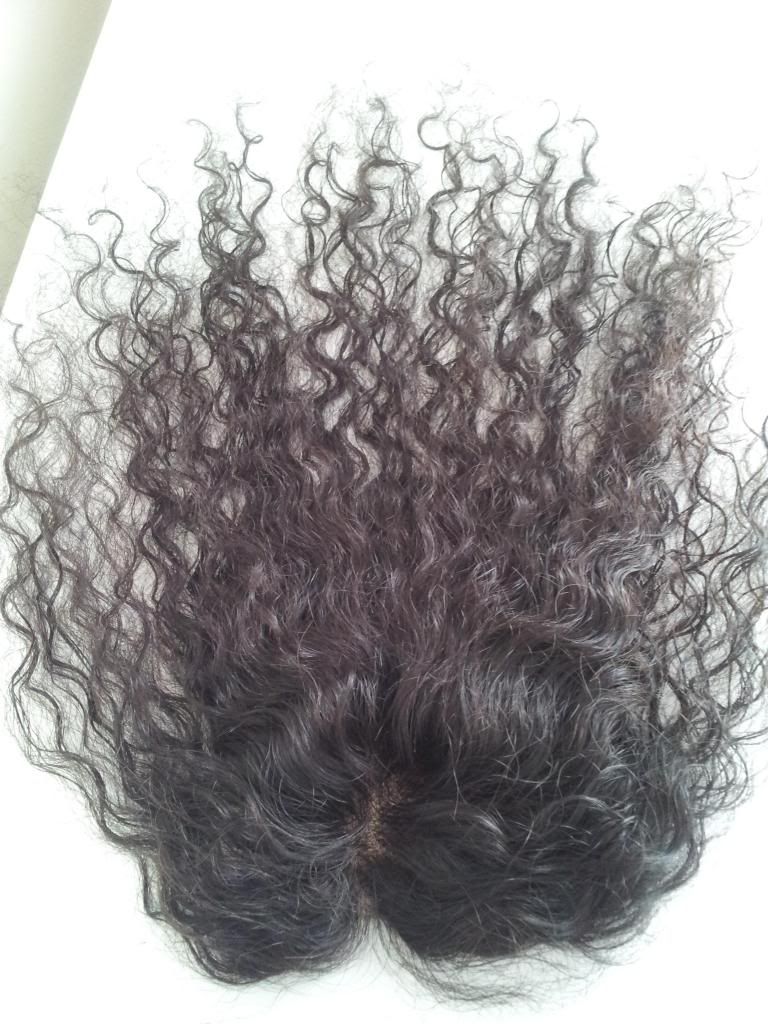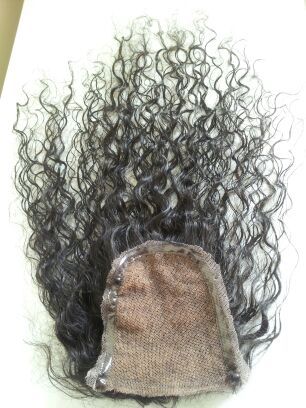 Looks like there is a little nic in the lace