NOT IN THE CIRCLE: Nelly SLAMS Floyd Mayweather, Says We're NOT Friends, POST Apology TO ALL The Men He's Even Intimidated + Floyd Says Shantel DESERVED To Be Publically Shamed
May 02 | by _YBF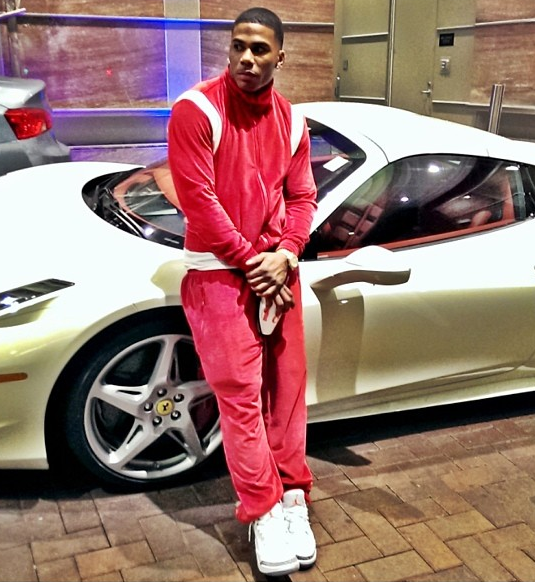 Nelly's got jokes, swag and a lot of confidence. He challenged Floyd Mayweather over Instagram about being in his "feeling"s and posted a hilarious message to all the men around the world who find him intimidating. Read it inside and hear Floyd's defense for exposing Shantel's abortion.
Instead of being completely zoned into his fight tomorrow, Floyd Mayweather has been up in his feelings ever since his ex-fiancee Shantel Jackson posted pics with rapper Nelly.
This DID NOT escape Nelly's attention and he delivered a heap of shade in two INSTAGRAM posts aimed at Floyd. In the first post, he says he and Floyd have never been friends so he's confused about Floyd feeling some kind of way about Shantel. Then, he throws in a little jab and reveals that Floyd personally flew Ashanti out to Michigan (and didn't invite him!).
The next post was also aimed at Floyd, taunting the boxer's insecurities. Nelly also "apologizes" to all of the men who feel intimidated by him.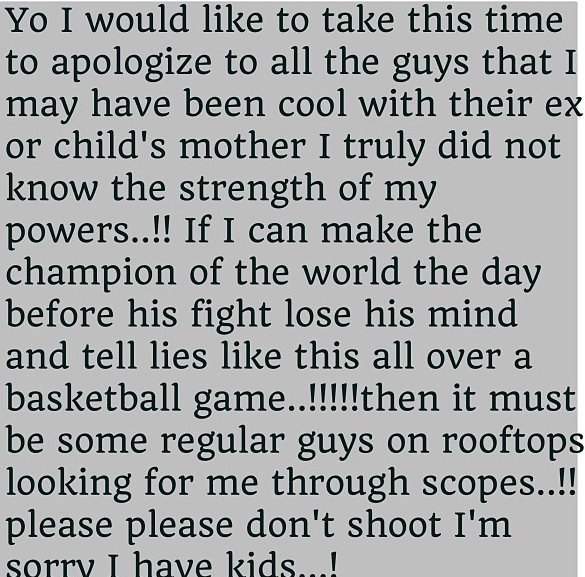 CLASSIC SHADE.
Meanwhile....Floyd is STILL talking trash about Shantel....