I've done a search & I came across The Ultimate Extensions Plus Thread & thought it has a lot of information, I still have a couple of questions.
It seems like everyone is in love with their Indian Zig Zag, but can someone PLEASE explain to me the difference between the Natural Body & the Natural Wavy? Which one is more textured & which one is more silky? I'm looking to get something more on the silky side, just because my hair is extremely fine & when pressed, very silky.
Is it me, or does the Natural Curly come off wavy more than curly? On their IG, they've posted pics of it & it confused TF out of me because it's wavy... Not curly. It seems like their natural body & wavy has a wave to it, but it's more straight than anything...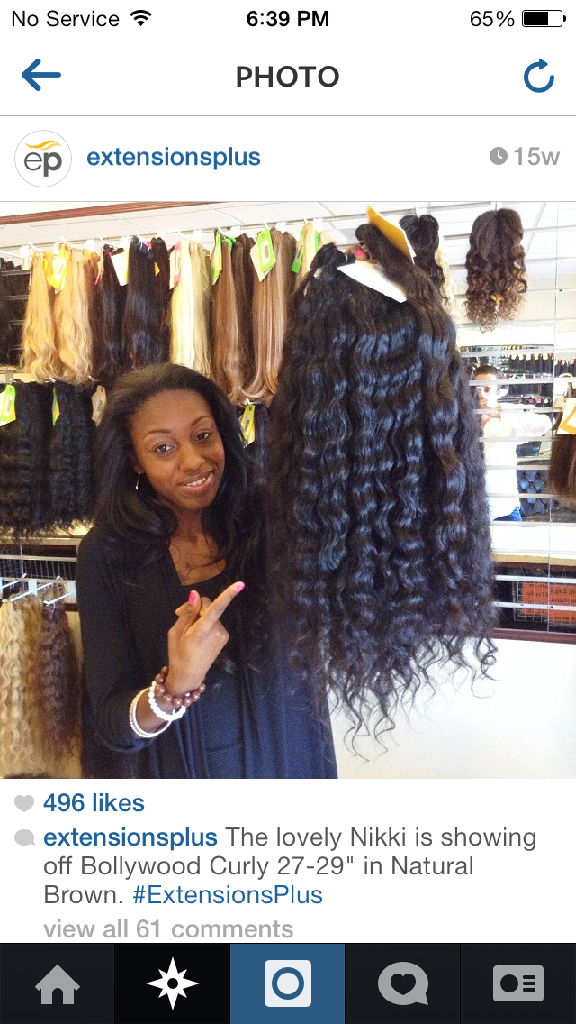 & has anyone tried their Bollywood line? I'm REALLY trying to figure out the difference between their Bollywood line & their regular ol' Indian ZZ line.
I'm trying to shy away from their relaxed line, just because I read that in humidity, it does swell up. & Turkey is humid as hell. Winter/Fall/Summer/Spring, it's like there's a wet washrag in the damn sky.
Plus I read it's more textured than any of their other hair & that it doesn't hold curl off of flat iron/curling iron alone. & being out here, I don't have the resources to sit there & put rollers in my hair. Hell, we don't even have hooded dryers on this stupid base.
I need hair that I can curl with my curling iron & walk out the door.
This is the look I'm going for;
Oh! & has anyone bought just two bundles & it still be full? I'm leaning on buying two bundles this go round & I'm PRAYING it will be enough.
Only reason I'm asking YOU guys all of these questions is because I'm not in the states, but stationed in Turkey. I can't even dial out to my mom without the line dropping, so I'm not even going to waste my time trying to call them.
Plus with the time difference, it's damn near 8 by the time they're open.
Any information will help. Thank you so much guys!


Edited by rebelle . - Jan 26 2014 at 10:55am