AS THE INSTAGRAM TURNS: Eva Marcille GETS MESSY With Kevin McCall Over Daughter's Shoes?
May 08 | by _YBF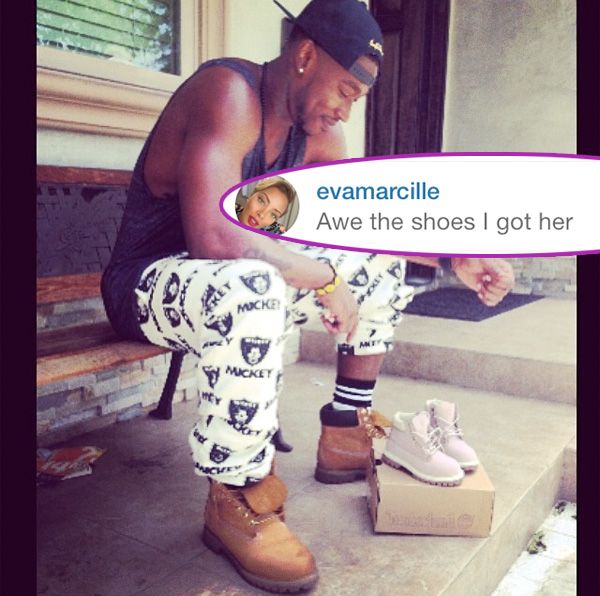 It was all good three months ago. Now they can't stand each other. Eva Marcille and Kevin McCall's seemingly perfect life on the outside is now being revealed publicly on Instagram (in addition to police reports and restraining orders)! See Eva's latest IG bomb inside…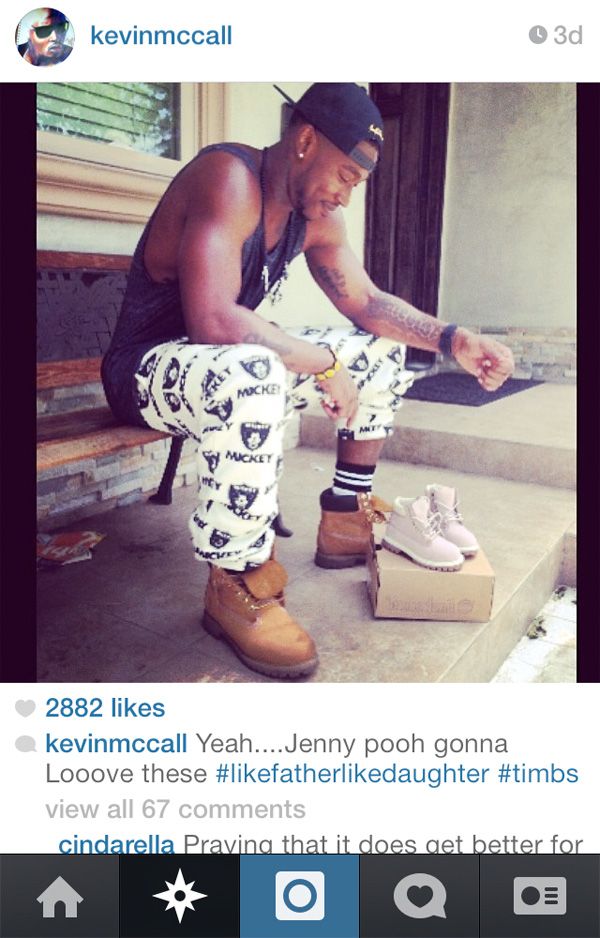 Why watch soap operas when we can catch our daily drama fix on Instagram?
We've been following the downward spiral of "Top Model" Eva Marcille and singer Kevin McCall's relationship since Eva filed a restraining order against Kevin and was awarded full custody of their newborn, Marley Rae.
You'll recall little Marley was born THIS February and everything appeared to be peaches and cream… but only for about a month. Now…these two can't stand one another, airing their dirty laundry on social media.
Kevin posted a pic (above) with a picture of him sitting on a porch with a pair of pink Timbs for his daughter Jenesis (from a previous relationship) sitting next to him.

Apprently, Eva still follows her ex because she passive aggressively seemed to put him on blast about WHO actually purchased the shoes, commenting:
Bloop!
Then Kevin fired back, calling Eva thirsty for attention and made a jab at her "Young and the Restless" role:
Ha! Don't they know airing your personal business via social media never ends well?
Photos: Kevin McCall's IG/Rhymes With Snitch