Lol Just making sure I'm not intruding!! Some ppl get up in arms on this site lol.
- post your starting photo and fotki (no fotki... will update with photos).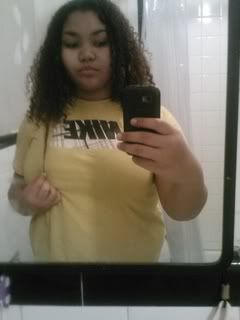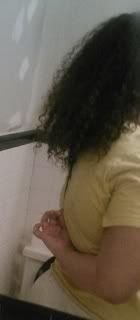 - post your starting length and expected WL date: Basically BSL... and my hair grows incredibly slow (about 1/8th an inch a month, maybe less) so I'm gonna be on the safe side and say December 31, 2013 lol.
- post your hair status (relaxed, transitioning or natural) - Natural.
- post your DETAILED regimen (include
your vitamins
and growth aids)
Wash once/twice a week using Renpure Originals Argan Oil Luxurious Shampoo (sulfate free) or ACV rinse in place of one washing
Condition/cowash with Renpure Originals Argan Oil Luxurious Conditioner or Aubrey Organics White Camellia once/twice a week
Black tea rinse once weekly
Deep condition/hot oil treatment once weekly with heating cap using shea moisture DC (anti breakage or deep treatment with oils added/oils (macadamia nut oil, jbco, grapeseed oil, sweet almond oil)
LOC method (daily to 5 days a week) - Get mildly damp in shower, spritz on jane carter revitalizing leave in conditioner spray or aloe vera juice, then oil mix (castor oil, jbco, vitamin e, coconut oil, macadamia nut oil, sweet almond oil, grapeseed oil, emu oil), then cream being giovanni leave in conditioner/shea moisture curl enhancing smoothie with whipped shea butter on my ends... or on very cold days, cream being whipped shea butter only.
Supplements/Diet - MSM, st john's wart, inositol/choline, vitamin d, zinc
3 cups of yerba mate tea a day
workout 6 days a week (2-3 miles cardio daily + weight training+walking to work instead)
protein and fiber based foods or fruits and veggies for snacks only
meals under 600 calories lunch and dinner/special k cereal breakfast only
no eating after 8pm
Going to try my best to keep my hair from breaking. It breaks if you look at it wrong and hates protective styles. Just knots up and you lose more than you gain when taking them down. Sleeping on a satin pillowcase every night and bunning as much as possible. Looking into two strand twists if they don't make me look bald.